50% off over Ten Million comics
Hi,
This is William with Mile High Comics, I am back in town after a beautiful 7 day Alaskan Cruise. If you ever get the chance to go on one of these trips take it! It is a little expensive but the sites and wildlife you get to view are beyond amazing and well worth the price. I will add a few pictures below: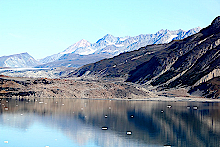 Glacier Bay, Alaska (Photo by Holly Delants)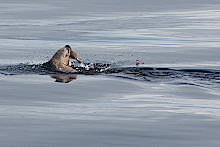 Seal feeding (Photo by Holly Delants)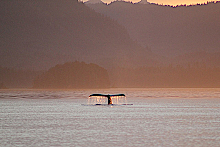 Humpback Whale Tale at sunset (Photo by Holly Delants)

As for things here at Mile High, all seemed to move very smoothly without me. The back issue department is keeping up with all the 50% off NANETTE codeword order that came in while I was gone. The Jason Street Mega Store is continuing to grow and Pam bought all kind of collections while I was gone. It's great to come back with everything running great!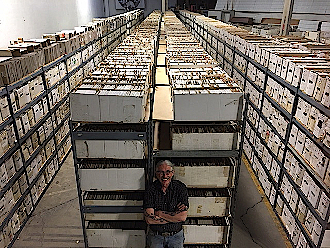 Chuck in front of our back issue racks

We do still have the 50% NANETTE codeword running right now on over ten million+ back issue comics and magazines. Excepting only new issues, a few variants, and our professionally-graded issues. Just take a look at our web site and start filling in some of the holes in your collection, at 50% off you can't go wrong.
Happy collecting!
William Moulton,
Operations Manager - Mile High Comics, Inc.
September 11, 2019
P.S. Below is just some of awesome Marvel stuff that got added to our inventory while I was gone to veiw the whole list check out the weekly New-In-Stock:
MARVEL

ADVENTURES ON THE PLANET OF THE APES (1975) #1

ADVENTURES ON THE PLANET OF THE APES (1975) #1 Fine
ALL-NEW WOLVERINE (2015) #1 ADAMS Near Mint/Mint
ALL-NEW WOLVERINE (2015) #1 HIP HOP Very Fine
ALL-NEW WOLVERINE (2015) #1 LOPEZ Near Mint/Mint
ALL-NEW WOLVERINE (2015) #1 LOPEZDESIG Near Mint/Mint
ALL-NEW WOLVERINE (2015) #1 MARQUEZ Near Mint/Mint
ALL-NEW X-MEN (2012) (#1-41) #1 MILE HIGH Very Fine
AMAZING ADVENTURES (1970) (#1-39) (MARVEL) #1 Fine
AMAZING ADVENTURES (1970) (#1-39) (MARVEL) #1 Very Fine
AMAZING ADVENTURES (1970) (#1-39) (MARVEL) #1 Very Good
AMAZING ADVENTURES (1970) (#1-39) (MARVEL) #2 Fine
AMAZING ADVENTURES (1970) (#1-39) (MARVEL) #3 Very Fine
AMAZING SPIDER-MAN SUPER SPECIAL: PLANET OF THE SYMBIOT (1995) #1 Very Fine
AVENGERS ANNUAL (1967) #2 Fine
AVENGERS ANNUAL (1967) #3 Fine
AVENGERS VS. X-MEN: IT'S COMING TPB (2012) #1 Near Mint/Mint
AVENGERS: THE CROSSING OMNIBUS HC (2012) #1 SCHERBERGR Very Fine
AVENGERS: ULTRON FOREVER (2015) #1 MOVIE B CV Near Mint/Mint
AVENGERS: ULTRON FOREVER (2015) #1 MOVIE C CV Fine
AVENGING SPIDER-MAN (2011) #1 RAMOS CVR Very Fine
AVENGING SPIDER-MAN (2011) #1 RAMOS CVR Fine
AXIS: CARNAGE (MARVEL) (SPIDER-MAN) (2014) #1 Near Mint/Mint
BLACK CAT (2019) (#1-UP) (MARVEL) #2 VIRGIN CVR Near Mint/Mint
BLACK PANTHER (1976) (#1-15) (MARVEL) #1 Fine
CABLE AND DEADPOOL (2003) #24 Very Fine
CAPTAIN AMERICA (1968) (#100-454) (MARVEL) #104 Good
CAPTAIN AMERICA (2004) (#1-50, 600-619) (MARVEL) #25 Very Fine
CAPTAIN AMERICA (2013) (#1-25) (MARVEL) #25 HUGHES Near Mint/Mint
CAPTAIN AMERICA BY DAN JURGENS TPB (2011) #1 Near Mint/Mint
CAPTAIN AMERICA: ALLIES & ENEMIES TPB (2011) #1 Fine
CAPTAIN AMERICA: AMERICA FIRST TPB (2010) #1 Very Fine
CAPTAIN AMERICA: FOREVER ALLIES HC (2011) #1 Near Mint/Mint
CAPTAIN AMERICA: FOREVER ALLIES TPB (2011) #1 Near Mint/Mint
CAPTAIN AMERICA: FOREVER ALLIES TPB (2011) #1 Very Fine
CAPTAIN AMERICA: STEVE ROGERS (2016) #1 Near Mint/Mint
CAPTAIN MARVEL (1968) (#1-62) (MARVEL) #2 Very Good
CARNAGE (2010) (#1-5) (MARVEL) #1 Near Mint/Mint
CARNAGE (2010) (#1-5) (MARVEL) #2 Near Mint/Mint
CARNAGE (2010) (#1-5) (MARVEL) #3 Near Mint/Mint
CARNAGE: USA (2011) #1 Near Mint/Mint
CHAMBER OF DARKNESS (1969) #1 Fine
CHAMBER OF DARKNESS (1969) #2 Very Fine
CHAMBER OF DARKNESS (1969) #3 Very Fine

CHAMBER OF DARKNESS (1969) #4 Very Fine
CHAMBER OF DARKNESS (1969) #5 Very Fine
CHAMBER OF DARKNESS (1969) #6 Very Good
CHAMBER OF DARKNESS (1969) #7 Very Fine
CIVIL WAR (2006) (#1-7) #1 Fine
CIVIL WAR (2006) (#1-7) #2 Near Mint/Mint
CIVIL WAR (2006) (#1-7) #5 Near Mint/Mint
CIVIL WAR (2006) (#1-7) #6 TURNER Near Mint/Mint
CIVIL WAR (2006) (#1-7) #7 TURNER Near Mint/Mint
CIVIL WAR: THE CONFESSION (2006) #1 2ND PRINT Near Mint/Mint
CONAN (1970) (#1-275) (CONAN THE BARBARIAN) (MARVEL) #1 Fine
CONAN THE BARBARIAN (2019) (#1-UP) (MARVEL) #9 GARNEY Near Mint/Mint
DAREDEVIL (1964) (#1-380) (MAN WITHOUT FEAR) (MARVEL) #1 Good
DAREDEVIL (1964) (#1-380) (MAN WITHOUT FEAR) (MARVEL) #1 WIZARD ACE Fine
DAREDEVIL (1964) (#1-380) (MAN WITHOUT FEAR) (MARVEL) #2 Good
DAREDEVIL (1964) (#1-380) (MAN WITHOUT FEAR) (MARVEL) #3 Good
DAREDEVIL (1964) (#1-380) (MAN WITHOUT FEAR) (MARVEL) #4 Good
DAREDEVIL (1964) (#1-380) (MAN WITHOUT FEAR) (MARVEL) #5 Good
DAREDEVIL (1964) (#1-380) (MAN WITHOUT FEAR) (MARVEL) #6 Good
DAREDEVIL (1964) (#1-380) (MAN WITHOUT FEAR) (MARVEL) #7 Good
DAREDEVIL (1964) (#1-380) (MAN WITHOUT FEAR) (MARVEL) #8 Good
DAREDEVIL (1964) (#1-380) (MAN WITHOUT FEAR) (MARVEL) #9 Good
DAREDEVIL (1964) (#1-380) (MAN WITHOUT FEAR) (MARVEL) #10 Good
DAREDEVIL (1964) (#1-380) (MAN WITHOUT FEAR) (MARVEL) #11 Very Good
DAREDEVIL (1964) (#1-380) (MAN WITHOUT FEAR) (MARVEL) #12 Good
DAREDEVIL (1964) (#1-380) (MAN WITHOUT FEAR) (MARVEL) #13 Good
DAREDEVIL (1964) (#1-380) (MAN WITHOUT FEAR) (MARVEL) #15 Good
DAREDEVIL (1964) (#1-380) (MAN WITHOUT FEAR) (MARVEL) #16 Very Good
DAREDEVIL (1964) (#1-380) (MAN WITHOUT FEAR) (MARVEL) #17 Good
DAREDEVIL (1964) (#1-380) (MAN WITHOUT FEAR) (MARVEL) #18 Very Good
DAREDEVIL (1964) (#1-380) (MAN WITHOUT FEAR) (MARVEL) #20 Very Good
DAREDEVIL (1964) (#1-380) (MAN WITHOUT FEAR) (MARVEL) #21 Very Good
DAREDEVIL (1964) (#1-380) (MAN WITHOUT FEAR) (MARVEL) #22 Very Good
DAREDEVIL (1964) (#1-380) (MAN WITHOUT FEAR) (MARVEL) #23 Very Good
DAREDEVIL (1964) (#1-380) (MAN WITHOUT FEAR) (MARVEL) #24 Good
DAREDEVIL (1964) (#1-380) (MAN WITHOUT FEAR) (MARVEL) #25 Very Good
DAREDEVIL (1964) (#1-380) (MAN WITHOUT FEAR) (MARVEL) #26 Very Good
DAREDEVIL (1964) (#1-380) (MAN WITHOUT FEAR) (MARVEL) #27 Good
DAREDEVIL (1964) (#1-380) (MAN WITHOUT FEAR) (MARVEL) #28 Good
DAREDEVIL (1964) (#1-380) (MAN WITHOUT FEAR) (MARVEL) #29 Very Good
DAREDEVIL (1964) (#1-380) (MAN WITHOUT FEAR) (MARVEL) #30 Very Good
DAREDEVIL (1964) (#1-380) (MAN WITHOUT FEAR) (MARVEL) #31 Good
DAREDEVIL (1964) (#1-380) (MAN WITHOUT FEAR) (MARVEL) #32 Very Good


DAREDEVIL (1964) (#1-380) (MAN WITHOUT FEAR) (MARVEL) #33

DAREDEVIL (1964) (#1-380) (MAN WITHOUT FEAR) (MARVEL) #33 Fine
DAREDEVIL (1964) (#1-380) (MAN WITHOUT FEAR) (MARVEL) #34 Very Good
DAREDEVIL (1964) (#1-380) (MAN WITHOUT FEAR) (MARVEL) #35 Very Good
DAREDEVIL (1964) (#1-380) (MAN WITHOUT FEAR) (MARVEL) #36 Very Good
DAREDEVIL (1964) (#1-380) (MAN WITHOUT FEAR) (MARVEL) #37 Very Good
DAREDEVIL (1964) (#1-380) (MAN WITHOUT FEAR) (MARVEL) #38 Fine
DAREDEVIL (1964) (#1-380) (MAN WITHOUT FEAR) (MARVEL) #39 Very Good
DAREDEVIL (1964) (#1-380) (MAN WITHOUT FEAR) (MARVEL) #40 Fine
DAREDEVIL (1964) (#1-380) (MAN WITHOUT FEAR) (MARVEL) #41 Very Good
DAREDEVIL (1964) (#1-380) (MAN WITHOUT FEAR) (MARVEL) #42 Very Good
DAREDEVIL (1964) (#1-380) (MAN WITHOUT FEAR) (MARVEL) #43 Good
DAREDEVIL (1964) (#1-380) (MAN WITHOUT FEAR) (MARVEL) #43 Very Fine
DAREDEVIL (1964) (#1-380) (MAN WITHOUT FEAR) (MARVEL) #44 Fine
DAREDEVIL (1964) (#1-380) (MAN WITHOUT FEAR) (MARVEL) #45 Fine
DAREDEVIL (1964) (#1-380) (MAN WITHOUT FEAR) (MARVEL) #46 Very Fine
DAREDEVIL (1964) (#1-380) (MAN WITHOUT FEAR) (MARVEL) #47 Near Mint/Mint
DAREDEVIL (1964) (#1-380) (MAN WITHOUT FEAR) (MARVEL) #47 Very Fine
DAREDEVIL (1964) (#1-380) (MAN WITHOUT FEAR) (MARVEL) #48 Very Fine
DAREDEVIL (1964) (#1-380) (MAN WITHOUT FEAR) (MARVEL) #48 Very Good
DAREDEVIL (1964) (#1-380) (MAN WITHOUT FEAR) (MARVEL) #49 Fine
DAREDEVIL (1964) (#1-380) (MAN WITHOUT FEAR) (MARVEL) #50 Very Good
DAREDEVIL (1964) (#1-380) (MAN WITHOUT FEAR) (MARVEL) #51 Very Fine
DAREDEVIL (1964) (#1-380) (MAN WITHOUT FEAR) (MARVEL) #52 Very Fine
DAREDEVIL (1964) (#1-380) (MAN WITHOUT FEAR) (MARVEL) #53 Fine
DAREDEVIL (1964) (#1-380) (MAN WITHOUT FEAR) (MARVEL) #54 Very Fine
DAREDEVIL (1964) (#1-380) (MAN WITHOUT FEAR) (MARVEL) #55 Very Fine
DAREDEVIL (1964) (#1-380) (MAN WITHOUT FEAR) (MARVEL) #56 Fine
DAREDEVIL (1964) (#1-380) (MAN WITHOUT FEAR) (MARVEL) #57 Very Fine
DAREDEVIL (1964) (#1-380) (MAN WITHOUT FEAR) (MARVEL) #58 Good
DAREDEVIL (1964) (#1-380) (MAN WITHOUT FEAR) (MARVEL) #59 Very Good
DAREDEVIL (1964) (#1-380) (MAN WITHOUT FEAR) (MARVEL) #60 Fine
DAREDEVIL (1964) (#1-380) (MAN WITHOUT FEAR) (MARVEL) #60 Very Good
DAREDEVIL (1964) (#1-380) (MAN WITHOUT FEAR) (MARVEL) #61 Near Mint/Mint
DAREDEVIL (1964) (#1-380) (MAN WITHOUT FEAR) (MARVEL) #62 Fine
DAREDEVIL (1964) (#1-380) (MAN WITHOUT FEAR) (MARVEL) #63 Very Good
DAREDEVIL (1964) (#1-380) (MAN WITHOUT FEAR) (MARVEL) #64 Fine
DAREDEVIL (1964) (#1-380) (MAN WITHOUT FEAR) (MARVEL) #65 Fine
DAREDEVIL (1964) (#1-380) (MAN WITHOUT FEAR) (MARVEL) #66 Very Good
DAREDEVIL (1964) (#1-380) (MAN WITHOUT FEAR) (MARVEL) #67 Very Good
DAREDEVIL (1964) (#1-380) (MAN WITHOUT FEAR) (MARVEL) #68 Fine
DAREDEVIL (1964) (#1-380) (MAN WITHOUT FEAR) (MARVEL) #69 Near Mint/Mint
DAREDEVIL (1964) (#1-380) (MAN WITHOUT FEAR) (MARVEL) #71 Very Good
DAREDEVIL (1964) (#1-380) (MAN WITHOUT FEAR) (MARVEL) #100 Very Good


DAREDEVIL (1964) (#1-380) (MAN WITHOUT FEAR) (MARVEL) #102

DAREDEVIL (1964) (#1-380) (MAN WITHOUT FEAR) (MARVEL) #102 Very Good
DAREDEVIL (1964) (#1-380) (MAN WITHOUT FEAR) (MARVEL) #176 Fine
DAREDEVIL (1964) (#1-380) (MAN WITHOUT FEAR) (MARVEL) #178 Very Good
DAREDEVIL (1964) (#1-380) (MAN WITHOUT FEAR) (MARVEL) #179 Very Good
DAREDEVIL (1964) (#1-380) (MAN WITHOUT FEAR) (MARVEL) #180 NEWSSTAND Good
DAREDEVIL (1964) (#1-380) (MAN WITHOUT FEAR) (MARVEL) #181 NEWSSTAND Good
DAREDEVIL (1964) (#1-380) (MAN WITHOUT FEAR) (MARVEL) #183 NEWSSTAND Very Good
DAREDEVIL (1964) (#1-380) (MAN WITHOUT FEAR) (MARVEL) #228 Fine
DAREDEVIL (1964) (#1-380) (MAN WITHOUT FEAR) (MARVEL) #229 NEWSSTAND Very Good
DAREDEVIL (1964) (#1-380) (MAN WITHOUT FEAR) (MARVEL) #232 Fine
DAREDEVIL (1964) (#1-380) (MAN WITHOUT FEAR) (MARVEL) #238 NEWSSTAND Very Fine
DAREDEVIL (1964) (#1-380) (MAN WITHOUT FEAR) (MARVEL) #240 NEWSSTAND Very Fine
DAREDEVIL (1964) (#1-380) (MAN WITHOUT FEAR) (MARVEL) #250 Very Fine
DAREDEVIL (1964) (#1-380) (MAN WITHOUT FEAR) (MARVEL) #254 Fine
DAREDEVIL (1964) (#1-380) (MAN WITHOUT FEAR) (MARVEL) #255 NEWSSTAND Fine
DAREDEVIL (1964) (#1-380) (MAN WITHOUT FEAR) (MARVEL) #257 Fine
DAREDEVIL (1964) (#1-380) (MAN WITHOUT FEAR) (MARVEL) #259 NEWSSTAND Very Fine
DAREDEVIL (1964) (#1-380) (MAN WITHOUT FEAR) (MARVEL) #270 Very Fine
DAREDEVIL (1964) (#1-380) (MAN WITHOUT FEAR) (MARVEL) #286 Near Mint/Mint
DAREDEVIL (1964) (#1-380) (MAN WITHOUT FEAR) (MARVEL) #287 Near Mint/Mint
DAREDEVIL (1964) (#1-380) (MAN WITHOUT FEAR) (MARVEL) #289 Very Fine
DAREDEVIL (1964) (#1-380) (MAN WITHOUT FEAR) (MARVEL) #290 Fine
DAREDEVIL (1964) (#1-380) (MAN WITHOUT FEAR) (MARVEL) #323 NEWSSTAND Very Good
DAREDEVIL (1964) (#1-380) (MAN WITHOUT FEAR) (MARVEL) #344 Near Mint/Mint
DAREDEVIL (1964) (#1-380) (MAN WITHOUT FEAR) (MARVEL) #347 Very Fine
DAREDEVIL (1964) (#1-380) (MAN WITHOUT FEAR) (MARVEL) #348 NEWSSTAND Very Good
DAREDEVIL (1964) (#1-380) (MAN WITHOUT FEAR) (MARVEL) #349 Near Mint/Mint
DAREDEVIL (1964) (#1-380) (MAN WITHOUT FEAR) (MARVEL) #352 Very Fine
DAREDEVIL (1964) (#1-380) (MAN WITHOUT FEAR) (MARVEL) #354 Very Fine
DAREDEVIL (1964) (#1-380) (MAN WITHOUT FEAR) (MARVEL) #356 Very Fine
DAREDEVIL (1964) (#1-380) (MAN WITHOUT FEAR) (MARVEL) #357 Near Mint/Mint
DAREDEVIL (1964) (#1-380) (MAN WITHOUT FEAR) (MARVEL) #367 Very Fine
DAREDEVIL (1964) (#1-380) (MAN WITHOUT FEAR) (MARVEL) #371 Fine
DAREDEVIL (1964) (#1-380) (MAN WITHOUT FEAR) (MARVEL) #373 Fine
DAREDEVIL (1964) (#1-380) (MAN WITHOUT FEAR) (MARVEL) #374 Very Fine
DAREDEVIL (1964) (#1-380) (MAN WITHOUT FEAR) (MARVEL) #379 Very Fine
DAREDEVIL (1964) (#1-380) (MAN WITHOUT FEAR) (MARVEL) #380 Very Fine
DAREDEVIL (1998) (#1-119, 500-512) (MARVEL) #1 DFE VAR. Very Fine
DAREDEVIL (1998) (#1-119, 500-512) (MARVEL) #1 WIZARD 1/2 Near Mint/Mint
DAREDEVIL (1998) (#1-119, 500-512) (MARVEL) #2 VARIANT Fine
DAREDEVIL (1998) (#1-119, 500-512) (MARVEL) #2 Very Fine
DAREDEVIL (1998) (#1-119, 500-512) (MARVEL) #3 Near Mint/Mint
DAREDEVIL (1998) (#1-119, 500-512) (MARVEL) #5 Near Mint/Mint


DAREDEVIL (1998) (#1-119, 500-512) (MARVEL) #5 VARIANT

DAREDEVIL (1998) (#1-119, 500-512) (MARVEL) #5 VARIANT Very Fine
DAREDEVIL (1998) (#1-119, 500-512) (MARVEL) #6 Near Mint/Mint
DAREDEVIL (1998) (#1-119, 500-512) (MARVEL) #8 Near Mint/Mint
DAREDEVIL (1998) (#1-119, 500-512) (MARVEL) #9 Fine
DAREDEVIL (1998) (#1-119, 500-512) (MARVEL) #15 Near Mint/Mint
DAREDEVIL (1998) (#1-119, 500-512) (MARVEL) #28 Near Mint/Mint
DAREDEVIL (1998) (#1-119, 500-512) (MARVEL) #30 Very Fine
DAREDEVIL (1998) (#1-119, 500-512) (MARVEL) #34 Near Mint/Mint
DAREDEVIL (1998) (#1-119, 500-512) (MARVEL) #35 Near Mint/Mint
DAREDEVIL (1998) (#1-119, 500-512) (MARVEL) #36 Near Mint/Mint
DAREDEVIL (1998) (#1-119, 500-512) (MARVEL) #49 Near Mint/Mint
DAREDEVIL (1998) (#1-119, 500-512) (MARVEL) #58 Very Fine
DAREDEVIL (1998) (#1-119, 500-512) (MARVEL) #71 Near Mint/Mint
DAREDEVIL (1998) (#1-119, 500-512) (MARVEL) #79 Near Mint/Mint
DAREDEVIL (1998) (#1-119, 500-512) (MARVEL) #83 Near Mint/Mint
DAREDEVIL (1998) (#1-119, 500-512) (MARVEL) #84 Near Mint/Mint
DAREDEVIL (1998) (#1-119, 500-512) (MARVEL) #86 Near Mint/Mint
DAREDEVIL (1998) (#1-119, 500-512) (MARVEL) #100 BERMEJO Near Mint/Mint
DAREDEVIL (1998) (#1-119, 500-512) (MARVEL) #100 TURNER Near Mint/Mint
DAREDEVIL (1998) (#1-119, 500-512) (MARVEL) #100 WRAPAROUND Near Mint/Mint
DAREDEVIL (1998) (#1-119, 500-512) (MARVEL) #105 Near Mint/Mint
DAREDEVIL (1998) (#1-119, 500-512) (MARVEL) #111 Fine
DAREDEVIL (1998) (#1-119, 500-512) (MARVEL) #111 2ND PRINT Fine
DAREDEVIL (1998) (#1-119, 500-512) (MARVEL) #111 AJA Very Fine
DAREDEVIL (1998) (#1-119, 500-512) (MARVEL) #111 VARIANT Fine
DAREDEVIL (1998) (#1-119, 500-512) (MARVEL) #112 Very Fine
DAREDEVIL (1998) (#1-119, 500-512) (MARVEL) #112 ZOMBIE Fine
DAREDEVIL (1998) (#1-119, 500-512) (MARVEL) #113 Near Mint/Mint
DAREDEVIL (1998) (#1-119, 500-512) (MARVEL) #114 VARIANT Very Fine
DAREDEVIL (1998) (#1-119, 500-512) (MARVEL) #116 Near Mint/Mint
DAREDEVIL (1998) (#1-119, 500-512) (MARVEL) #117 Near Mint/Mint
DAREDEVIL (1998) (#1-119, 500-512) (MARVEL) #500 Near Mint/Mint
DAREDEVIL (1998) (#1-119, 500-512) (MARVEL) #500 70TH ANN Near Mint/Mint
DAREDEVIL (1998) (#1-119, 500-512) (MARVEL) #500 DARROW Fine
DAREDEVIL (1998) (#1-119, 500-512) (MARVEL) #500 DELL OTTO Fine
DAREDEVIL (1998) (#1-119, 500-512) (MARVEL) #505 Very Fine
DAREDEVIL (1998) (#1-119, 500-512) (MARVEL) #506 Very Fine
DAREDEVIL (1998) (#1-119, 500-512) (MARVEL) #509 2ND PRINT Near Mint/Mint
DAREDEVIL (2011) (#1-36) (MARVEL) #1 MARTIN Very Fine
DAREDEVIL (2011) (#1-36) (MARVEL) #1 Very Fine
DAREDEVIL (2011) (#1-36) (MARVEL) #3 Near Mint/Mint
DAREDEVIL (2011) (#1-36) (MARVEL) #4 Near Mint/Mint
DAREDEVIL (2011) (#1-36) (MARVEL) #5 Near Mint/Mint


DAREDEVIL (2011) (#1-36) (MARVEL) #7

DAREDEVIL (2011) (#1-36) (MARVEL) #7 Near Mint/Mint
DAREDEVIL (2011) (#1-36) (MARVEL) #9 Near Mint/Mint
DAREDEVIL (2011) (#1-36) (MARVEL) #10 Near Mint/Mint
DAREDEVIL (2011) (#1-36) (MARVEL) #11 Near Mint/Mint
DAREDEVIL (2011) (#1-36) (MARVEL) #15 Near Mint/Mint
DAREDEVIL (2011) (#1-36) (MARVEL) #21 Fine
DAREDEVIL (2014) (#0-18) (MARVEL) #1 2ND PRINT Near Mint/Mint
DAREDEVIL (2014) (#0-18) (MARVEL) #1 SAMNEE Near Mint/Mint
DAREDEVIL (2014) (#0-18) (MARVEL) #2 Near Mint/Mint
DAREDEVIL (2014) (#0-18) (MARVEL) #8 Near Mint/Mint
DAREDEVIL (2014) (#0-18) (MARVEL) #10 Near Mint/Mint
DAREDEVIL (2014) (#0-18) (MARVEL) #12 Near Mint/Mint
DAREDEVIL (2014) (#0-18) (MARVEL) #15 Near Mint/Mint
DAREDEVIL (2014) (#0-18) (MARVEL) #18 Near Mint/Mint
DAREDEVIL (2016) (#1-28) (MARVEL) #1 QUESADA Near Mint/Mint
DAREDEVIL (2017) (#595-612) (MARVEL LEAGCY) #596 2ND PRINT Near Mint/Mint
DAREDEVIL (2017) (#595-612) (MARVEL LEAGCY) #603 Near Mint/Mint
DAREDEVIL (2017) (#595-612) (MARVEL LEAGCY) #605 Near Mint/Mint
DAREDEVIL (2017) (#595-612) (MARVEL LEAGCY) #606 Near Mint/Mint
DAREDEVIL (2017) (#595-612) (MARVEL LEAGCY) #607 Near Mint/Mint
DAREDEVIL (2019) (#1-UP) (MARVEL) #1 QUESADA Near Mint/Mint
DAREDEVIL ANNUAL (1967) #1 Good
DAREDEVIL ANNUAL (2012) #1 VARIANT Very Fine
DAREDEVIL GIANT-SIZE (1975) #1 Very Good
DAREDEVIL/BATMAN (1997) #1 Near Mint/Mint
DAREDEVIL/PUNISHER (2016) #1 Near Mint/Mint
DAREDEVIL: BLACK & WHITE (2010) #1 Fine
DAREDEVIL: END OF DAYS (2012) #2 Near Mint/Mint
DAREDEVIL: FATHER (2004) #6 Near Mint/Mint
DAREDEVIL: MAN WITHOUT FEAR (1993) #1 Near Mint/Mint
DAREDEVIL: MAN WITHOUT FEAR (1993) #2 Near Mint/Mint
DAREDEVIL: MAN WITHOUT FEAR (1993) #3 Near Mint/Mint
DAREDEVIL: YELLOW (2001) #1 Fine
DAREDEVIL: YELLOW (2001) #3 Near Mint/Mint
DAREDEVIL: YELLOW (2001) #4 Near Mint/Mint
DARTH VADER (STAR WARS) (2015) #3 Near Mint/Mint
DARTH VADER (STAR WARS) (2015) #3 LARROCA Near Mint/Mint
DEADPOOL (1993) (#1-4) (CIRCLE CHASE) (MARVEL) #1 NEWSSTAND Very Fine
DEADPOOL (1993) (#1-4) (CIRCLE CHASE) (MARVEL) #2 Very Good
DEADPOOL (1993) (#1-4) (CIRCLE CHASE) (MARVEL) #3 Near Mint/Mint
DEADPOOL (1993) (#1-4) (CIRCLE CHASE) (MARVEL) #4 Fine
DEADPOOL (1994) (#1-4) (MARVEL) #1 Near Mint/Mint
DEADPOOL (1994) (#1-4) (MARVEL) #2 Near Mint/Mint


DEADPOOL (1994) (#1-4) (MARVEL) #3

DEADPOOL (1994) (#1-4) (MARVEL) #3 Very Fine
DEADPOOL (1994) (#1-4) (MARVEL) #4 Near Mint/Mint
DEADPOOL (1997) (#0-69) (MARVEL) #1 Very Good
DEADPOOL (2008) (#1-63, 900, 1000) (MARVEL) #13 Very Fine
DEADPOOL (2013) (#1-45, 250) (MARVEL) #45 250AVENGER Near Mint/Mint
DEADPOOL (2016) (#1-36) (MARVEL) #1 SHIRAHAMA Near Mint/Mint
DEADPOOL (2016) (#1-36) (MARVEL) #3 LIEFELD Near Mint/Mint
DEADPOOL VS. THANOS (2015) #4 LIM Near Mint/Mint
DEADPOOL'S SECRET SECRET WARS (2015) #2 RUBIO Near Mint/Mint
DEATH OF WOLVERINE: DEADPOOL & CAPTAIN AMERICA (2014) #1 2ND PRINT Near Mint/Mint
DOCTOR STRANGE (1968) (#169-183) (MARVEL)(DR. STRANGE) #169 Fine
DOCTOR STRANGE (1968) (#169-183) (MARVEL)(DR. STRANGE) #170 Fine
DOCTOR STRANGE (1968) (#169-183) (MARVEL)(DR. STRANGE) #171 Fine
DOCTOR STRANGE (1968) (#169-183) (MARVEL)(DR. STRANGE) #172 Good
DOCTOR STRANGE (1968) (#169-183) (MARVEL)(DR. STRANGE) #172 Very Good
DOCTOR STRANGE (1968) (#169-183) (MARVEL)(DR. STRANGE) #173 Fine
DOCTOR STRANGE (1968) (#169-183) (MARVEL)(DR. STRANGE) #174 Fine
DOCTOR STRANGE (1968) (#169-183) (MARVEL)(DR. STRANGE) #175 Fine
DOCTOR STRANGE (1968) (#169-183) (MARVEL)(DR. STRANGE) #176 Very Good
DOCTOR STRANGE (1968) (#169-183) (MARVEL)(DR. STRANGE) #176 Very Fine
DOCTOR STRANGE (1968) (#169-183) (MARVEL)(DR. STRANGE) #177 Very Good
DOCTOR STRANGE (1968) (#169-183) (MARVEL)(DR. STRANGE) #178 Fine
DOCTOR STRANGE (1968) (#169-183) (MARVEL)(DR. STRANGE) #179 Very Fine
DOCTOR STRANGE (1968) (#169-183) (MARVEL)(DR. STRANGE) #180 Very Good
DOCTOR STRANGE (1968) (#169-183) (MARVEL)(DR. STRANGE) #181 Fine
DOCTOR STRANGE (1968) (#169-183) (MARVEL)(DR. STRANGE) #182 Fine
DOCTOR STRANGE (1968) (#169-183) (MARVEL)(DR. STRANGE) #183 Very Good
DOCTOR STRANGE (1974) (#1-81) (MARVEL) (DR. STRANGE) #1 Very Good
DOCTOR STRANGE (2015) (#1-26) (MARVEL) (DR. STRANGE) #1 QUESADAB&W Near Mint/Mint
DOCTOR STRANGE (2015) (#1-26) (MARVEL) (DR. STRANGE) #2 ROSS Near Mint/Mint
DOCTOR STRANGE EPIC COLL: MASTER OF THE MYSTIC ARTS TPB (2018) #1 Fine
DRAX (2015) #2 LIM Very Fine
DRAX (2015) #2 STOKOE Near Mint/Mint
FANTASTIC FOUR VS. THE X-MEN TPB (1990) #1 Fine
FANTASY MASTERPIECES (1966) #2 Good
FANTASY MASTERPIECES (1966) #3 Good
FANTASY MASTERPIECES (1966) #4 Good
FANTASY MASTERPIECES (1966) #5 Very Good
FANTASY MASTERPIECES (1966) #6 Very Good
FANTASY MASTERPIECES (1966) #7 Good
FANTASY MASTERPIECES (1966) #8 Very Good
FANTASY MASTERPIECES (1966) #9 Fine
FANTASY MASTERPIECES (1966) #10 Fine


FANTASY MASTERPIECES (1966) #10

FANTASY MASTERPIECES (1966) #10 Very Good
FANTASY MASTERPIECES (1966) #11 Good
GHOST RIDER (1973) (#1-81) (MARVEL) #7 Good
GHOST RIDER (1990) (#1-94) (MARVEL) #50 DELUXENEWS Very Good
GHOST RIDER: RESURRECTED TPB (1997) #1 Very Fine
GI JOE #117 NEWSSTAND Fair
GUARDIANS 3000 (2014) #1 SANDOVAL Near Mint/Mint
GUARDIANS OF KNOWHERE (2015) #1 GWEN Near Mint/Mint
GUARDIANS OF KNOWHERE (2015) #1 GWEN Very Fine
GUARDIANS OF THE GALAXY (2013) (#0.1-27) (MARVEL) #1 DEADPOOL Near Mint/Mint
GUARDIANS OF THE GALAXY (2013) (#0.1-27) (MARVEL) #2 RIVERA Very Fine
GUARDIANS OF THE GALAXY (2013) (#0.1-27) (MARVEL) #2 RIVERA Fine
GUARDIANS OF THE GALAXY (2013) (#0.1-27) (MARVEL) #4 GRANOV Very Fine
GUARDIANS OF THE GALAXY (2013) (#0.1-27) (MARVEL) #7 RIVERA Fine
GUARDIANS OF THE GALAXY (2013) (#0.1-27) (MARVEL) #7 Very Fine
GUARDIANS OF THE GALAXY (2013) (#0.1-27) (MARVEL) #25 HENDERSON Near Mint/Mint
GUARDIANS OF THE GALAXY (2015) (#1-19) (MARVEL) #1 SCHITI Near Mint/Mint
GUARDIANS OF THE GALAXY (2015) (#1-19) (MARVEL) #1 SKETCH CV Very Fine
GUARDIANS OF THE GALAXY & X-MEN: BLACK VORTEX ALPHA (2015) #1 LOZANO Near Mint/Mint
GUARDIANS OF THE GALAXY & X-MEN: BLACK VORTEX ALPHA (2015) #1 SORRENTINO Near Mint/Mint
GUARDIANS OF THE GALAXY: GALAXY'S MOST WANTED (2014) #1 SKETCH CV Fine
GWENPOOL SPECIAL (HOLIDAY SPECIAL) (2015) #1 HARREN Near Mint/Mint
HAWKEYE VS. DEADPOOL (2014) #1 DFE ALTS&N Near Mint/Mint
HOUSE OF X (2019) #1 PACHECOVIR Near Mint/Mint
HOUSE OF X (2019) #2 LARRAZ VIR Near Mint/Mint
HOWARD THE DUCK (2015) (MAY) (#1-5) #1 MOVIE CVR Near Mint/Mint
INFINITY CRUSADE (1993) #1 NEWSSTAND Very Good
INFINITY CRUSADE (1993) #2 NEWSSTAND Fine
INFINITY CRUSADE (1993) #5 NEWSSTAND Very Fine
INFINITY CRUSADE (1993) #6 Fine
INFINITY GAUNTLET (1991) #1 Near Mint/Mint
INFINITY GAUNTLET (1991) #2 Very Fine
INFINITY GAUNTLET (1991) #3 Very Fine
INFINITY GAUNTLET (1991) #4 Fine
INFINITY GAUNTLET (1991) #5 Near Mint/Mint
INFINITY GAUNTLET (1991) #5 NEWSSTAND Very Fine
INFINITY GAUNTLET (1991) #6 Near Mint/Mint
INFINITY GAUNTLET (1991) #6 Very Good
INVINCIBLE IRON MAN (2015) (#1-14) (MARVEL) #1 MARQUEZ Near Mint/Mint
INVINCIBLE IRON MAN (2015) (#1-14) (MARVEL) #1 PUTRI B&W Near Mint/Mint
INVINCIBLE IRON MAN (2015) (#1-14) (MARVEL) #1 TIMM Near Mint/Mint
IRON FIST (2017) (#1-7) (MARVEL) #1 Near Mint/Mint
IRON MAN (1968) (#1-332) (INVINCIBLE IRON MAN)(MARVEL) #4 Fair


IRON MAN (1968) (#1-332) (INVINCIBLE IRON MAN)(MARVEL) #191 NEWSSTAND

IRON MAN (1968) (#1-332) (INVINCIBLE IRON MAN)(MARVEL) #191 NEWSSTAND Fine
IRON MAN GIANT-SIZE (1975) #1 Very Good
IRON MAN VOL. 5: RINGS OF THE MANDARIN PREMIERE HC (2014) #1 Near Mint/Mint
IRON MAN: HAUNTED TPB (2008) #1 Fine
IRON MAN: MANY ARMORS OF IRON MAN TPB (2008) #1 Very Fine
KA-ZAR (1970) (#1-3) (MARVEL) #1 Near Mint/Mint
KA-ZAR (1970) (#1-3) (MARVEL) #1 Very Fine
KA-ZAR (1970) (#1-3) (MARVEL) #2 Very Fine
KILLRAVEN GN (1983) #1 Fine
KILLRAVEN GN (1983) #1 Very Good
LEGENDARY STAR-LORD (2014) #1 MOVIEPHOTO Near Mint/Mint
LIST TPB (2010) #1 Fine
MAGNETO (2014) (#1-21) (MARVEL) #1 HASTINGS Fine
MAGNETO (2014) (#1-21) (MARVEL) #2 VARIANT Very Fine
MARVEL ENCYCLOPEDIA: HULK HC (VOL. 3) (2003) #1 Near Mint/Mint
MARVEL HOLIDAY SPECIAL TPB (2004) #1 Near Mint/Mint
MIGHTY THOR (2015) (#1-23) (FEMALE THOR) (JANE FOSTER) #1 DAUTERMAN Very Fine
MIGHTY THOR (2015) (#1-23) (FEMALE THOR) (JANE FOSTER) #1 DESIGN Fine
MIGHTY THOR (2015) (#1-23) (FEMALE THOR) (JANE FOSTER) #2 TRAKHANOV Fine
MINI MARVELS COMPLETE COLLECTION TPB (2013) #1 Very Fine
MOON KNIGHT (1980) (#1-38) (MARVEL) #1 Near Mint/Mint
MOON KNIGHT (1980) (#1-38) (MARVEL) #1 Fine
MOON KNIGHT (1980) (#1-38) (MARVEL) #1 Very Fine
MOON KNIGHT: DEATH OF MARC SPECTOR HC (VOL. 4) (2009) #1 Fine
MRS. DEADPOOL & THE HOWLING COMMANDOS (2015) #1 Near Mint/Mint
MRS. DEADPOOL & THE HOWLING COMMANDOS (2015) #2 VARIANT Very Fine
MS. MARVEL (2014) (#1-19) (MARVEL) (KAMALA KHAN) #19 CHIANG Near Mint/Mint
MS. MARVEL (2016) (#1-UP) (MARVEL) (KAMALA KHAN) #1 PICHELLI Very Fine
NEW AVENGERS (2013) (#1-33) (MARVEL) #1 BLANK CVR Near Mint/Mint
OLD MAN LOGAN (2016) (#1-50) (MARVEL) #1 Near Mint/Mint
OLD MAN LOGAN (2016) (#1-50) (MARVEL) #3 Near Mint/Mint
OLD MAN LOGAN (2016) (#1-50) (MARVEL) #4 Near Mint/Mint
OLD MAN LOGAN (2016) (#1-50) (MARVEL) #6 Near Mint/Mint
OLD MAN LOGAN (2016) (#1-50) (MARVEL) #7 Near Mint/Mint
OLD MAN QUILL (2019) #1 STARLINVIR Near Mint/Mint
ONSLAUGHT REBORN HC (2008) #1 Very Fine
ORIGINAL SIN (2014) (#0-8) (MARVEL) #5 ADAMS Very Fine
ORIGINAL SIN: HULK VS. IRON MAN TPB (2014) #1 Near Mint/Mint
OZ: MARVELOUS LAND OF OZ TPB (2ND EDITION) (2012) #1 Near Mint/Mint
OZ: WONDERFUL WIZARD OF OZ TPB (2011) #1 Very Fine
PETER PARKER (1976) (#1-263) (SPECTACULAR SPIDER-MAN) #203 Very Fine
PETER PARKER: SPIDER-MAN (1999) (#1-57, & 156.1) #9 Near Mint/Mint


PETER PARKER: SPIDER-MAN (1999) (#1-57, & 156.1) #9 NEWSSTAND

PETER PARKER: SPIDER-MAN (1999) (#1-57, & 156.1) #9 NEWSSTAND Very Fine
SECRET INVASION (2008) #1 HEROCLIX Fine
SECRET INVASION (2008) #1 SKETCH INC Fine
SECRET INVASION (2008) #3 MCNIVEN Near Mint/Mint
SECRET INVASION (2008) #4 YU Near Mint/Mint
SECRET INVASION (2008) #6 YU SKETCH Very Fine
SECRET INVASION (2008) #7 SKETCH ALT Fine
SECRET INVASION: FANTASTIC FOUR TPB (2009) #1 Near Mint/Mint
SGT. FURY AND HIS HOWLING COMMANDOS (1963) #2 Fair
SGT. FURY AND HIS HOWLING COMMANDOS (1963) #4 Fair
SHADOWLAND (2010) (#1-5) (MARVEL) #2 2ND PRINT Near Mint/Mint
SHIELD (1968) (#1-18) (MARVEL) #1 Fine
SHIELD (1968) (#1-18) (MARVEL) #2 Fine
SHIELD (1968) (#1-18) (MARVEL) #3 Fine
SHIELD (1968) (#1-18) (MARVEL) #4 Fine
SHIELD (1968) (#1-18) (MARVEL) #5 Fine
SHIELD (1968) (#1-18) (MARVEL) #6 Fine
SHIELD (1968) (#1-18) (MARVEL) #7 Good
SHIELD (1968) (#1-18) (MARVEL) #7 Very Fine
SHIELD (1968) (#1-18) (MARVEL) #8 Very Fine
SHIELD (1968) (#1-18) (MARVEL) #9 Very Good
SHIELD (1968) (#1-18) (MARVEL) #10 Fine
SHIELD (1968) (#1-18) (MARVEL) #11 Near Mint/Mint
SHIELD (1968) (#1-18) (MARVEL) #12 Fine
SHIELD (1968) (#1-18) (MARVEL) #13 Very Fine
SHIELD (1968) (#1-18) (MARVEL) #14 Very Fine
SHIELD (1968) (#1-18) (MARVEL) #15 Fine
SIEGE: EMBEDDED TPB (2010) #1 Near Mint/Mint
SIEGE: MIGHTY AVENGERS TPB (2011) #1 Near Mint/Mint
SILK (2015) (#1-7) (APRIL) #1 LEE Near Mint/Mint
SILVER SURFER (1982) (#1) (MARVEL) #1 Fine
SILVER SURFER (1987) (#1-146) (MARVEL) #1 Fine
SILVER SURFER (2003) (#1-14) (MARVEL) #11 Near Mint/Mint
SPECTACULAR SPIDER-MAN: SUPER SIZE SPECIAL #1 Very Good
SPIDER-GWEN (2015) (#0-5) (MARVEL) #1 HUGHES Near Mint/Mint
SPIDER-GWEN (2015) (#0-5) (MARVEL) #2 DFE ALT CV Near Mint/Mint
SPIDER-GWEN (2015) (#1-UP) (MARVEL)(RADIOACTIVE) #1 TIMM Near Mint/Mint
SPIDER-GWEN GHOST SPIDER VOL. 2: IMPOSSIBLE YEAR TPB (2019) #1 Near Mint/Mint
SPIDER-ISLAND (2015) #1 Near Mint/Mint
SPIDER-ISLAND (2015) #2 DELL OTTO Very Fine
SPIDER-MAN (1963) (AMAZING SPIDER-MAN) (#1-441) #100 Very Good
SPIDER-MAN (1963) (AMAZING SPIDER-MAN) (#1-441) #141 Very Fine
SPIDER-MAN (1963) (AMAZING SPIDER-MAN) (#1-441) #275 Very Fine


SPIDER-MAN (1963) (AMAZING SPIDER-MAN) (#1-441) #298

SPIDER-MAN (1963) (AMAZING SPIDER-MAN) (#1-441) #298 Very Fine
SPIDER-MAN (1963) (AMAZING SPIDER-MAN) (#1-441) #299 Near Mint/Mint
SPIDER-MAN (1963) (AMAZING SPIDER-MAN) (#1-441) #300 Fine
SPIDER-MAN (1963) (AMAZING SPIDER-MAN) (#1-441) #311 NEWSSTAND Very Good
SPIDER-MAN (1963) (AMAZING SPIDER-MAN) (#1-441) #315 Near Mint/Mint
SPIDER-MAN (1963) (AMAZING SPIDER-MAN) (#1-441) #316 Very Fine
SPIDER-MAN (1963) (AMAZING SPIDER-MAN) (#1-441) #317 Very Fine
SPIDER-MAN (1963) (AMAZING SPIDER-MAN) (#1-441) #332 Fine
SPIDER-MAN (1963) (AMAZING SPIDER-MAN) (#1-441) #333 NEWSSTAND Fine
SPIDER-MAN (1963) (AMAZING SPIDER-MAN) (#1-441) #345 NEWSSTAND Near Mint/Mint
SPIDER-MAN (1963) (AMAZING SPIDER-MAN) (#1-441) #346 NEWSSTAND Fine
SPIDER-MAN (1963) (AMAZING SPIDER-MAN) (#1-441) #361 Near Mint/Mint
SPIDER-MAN (1963) (AMAZING SPIDER-MAN) (#1-441) #361 NEWSSTAND Very Fine
SPIDER-MAN (1963) (AMAZING SPIDER-MAN) (#1-441) #362 Fine
SPIDER-MAN (1963) (AMAZING SPIDER-MAN) (#1-441) #362 Near Mint/Mint
SPIDER-MAN (1963) (AMAZING SPIDER-MAN) (#1-441) #362 Very Fine
SPIDER-MAN ANNUAL (1964) (#1-28) (MARVEL) #28 NEWSSTAND Fine
SPIDER-MAN SUPER SPECIAL: PLANET OF THE SYMBIOTES (1995) #1 Very Fine
SPIDER-MAN UNLIMITED (1993) (#1-22) #1 Near Mint/Mint
SPIDER-MAN UNLIMITED (1993) (#1-22) #1 Very Fine
SPIDER-MAN UNLIMITED (1993) (#1-22) #2 Near Mint/Mint
SPIDER-MAN VISIONARIES: JOHN ROMITA, SR. TPB (2001) #1 Fine
SPIDER-MAN/BATMAN #1 Very Fine
SPIDER-MAN/DEADPOOL (2015) #1 HASTINGS Near Mint/Mint
SPIDER-MAN/DEADPOOL (2015) #1 SLINEY Fine
SPIDER-MAN: CITY AT WAR (GAMERVERSE) (2019) #1 GRANOV Near Mint/Mint
SPIDER-MAN: GAUNTLET VOL. 4: JUGGERNAUT HC (2010) #1 Near Mint/Mint
SPIDER-MAN: MAXIMUM CLONAGE (1995) #1 OMEGA Near Mint/Mint
SPIDER-VERSE (2014) (#1-2) #1 Very Fine
SPIDER-VERSE (2015) (#1-5) (SECRET WARS) #2 Near Mint/Mint
SPIDER-VERSE (2015) (#1-5) (SECRET WARS) #4 MAYHEW Fine
SPIDER-VERSE (2015) (#1-5) (SECRET WARS) #5 CAMPBELL Fine
SPIDER-WOMAN (2009) (#1-7) (JESSICA DREW) (MARVEL) #1 2ND PRINT Very Fine
SPIDER-WOMAN (2009) (#1-7) (JESSICA DREW) (MARVEL) #1 2ND PRINT Fine
SPIDER-WOMAN (2009) (#1-7) (JESSICA DREW) (MARVEL) #3 Near Mint/Mint
SPIDER-WOMAN (2009) (#1-7) (JESSICA DREW) (MARVEL) #5 Near Mint/Mint
SPIDER-WOMAN (2009) (#1-7) (JESSICA DREW) (MARVEL) #7 Very Fine
STAR WARS (2015) (#1-UP) (MARVEL) #54 Near Mint/Mint
STAR WARS (2015) (#1-UP) (MARVEL) #55 Near Mint/Mint
STAR WARS: DARTH VADER (2017) #20 Near Mint/Mint
STEVE ROGERS: SUPER SOLDIER PREMIERE HC (2011) #1 Near Mint/Mint
STRANGE TALES (1951) (#1-85 ATLAS, #86-188 MARVEL) #104 Fair
STRANGE TALES (1951) (#1-85 ATLAS, #86-188 MARVEL) #112 Good


STRANGE TALES (1951) (#1-85 ATLAS, #86-188 MARVEL) #114

STRANGE TALES (1951) (#1-85 ATLAS, #86-188 MARVEL) #114 Fair
STRANGE TALES (1951) (#1-85 ATLAS, #86-188 MARVEL) #117 Fair
STRANGE TALES (1951) (#1-85 ATLAS, #86-188 MARVEL) #119 Fair
STRANGE TALES (1951) (#1-85 ATLAS, #86-188 MARVEL) #120 Good
STRANGE TALES (1951) (#1-85 ATLAS, #86-188 MARVEL) #121 Good
STRANGE TALES (1951) (#1-85 ATLAS, #86-188 MARVEL) #122 Good
STRANGE TALES (1951) (#1-85 ATLAS, #86-188 MARVEL) #123 Fair
STRANGE TALES (1951) (#1-85 ATLAS, #86-188 MARVEL) #123 Good
STRANGE TALES (1951) (#1-85 ATLAS, #86-188 MARVEL) #126 Good
STRANGE TALES (1951) (#1-85 ATLAS, #86-188 MARVEL) #127 Good
STRANGE TALES (1951) (#1-85 ATLAS, #86-188 MARVEL) #129 Good
STRANGE TALES (1951) (#1-85 ATLAS, #86-188 MARVEL) #130 Good
STRANGE TALES (1951) (#1-85 ATLAS, #86-188 MARVEL) #131 Good
STRANGE TALES (1951) (#1-85 ATLAS, #86-188 MARVEL) #134 Fair
STRANGE TALES (1951) (#1-85 ATLAS, #86-188 MARVEL) #135 Fair
STRANGE TALES (1951) (#1-85 ATLAS, #86-188 MARVEL) #136 Fair
STRANGE TALES (1951) (#1-85 ATLAS, #86-188 MARVEL) #136 Very Good
STRANGE TALES (1951) (#1-85 ATLAS, #86-188 MARVEL) #137 Good
STRANGE TALES (1951) (#1-85 ATLAS, #86-188 MARVEL) #138 Good
STRANGE TALES (1951) (#1-85 ATLAS, #86-188 MARVEL) #139 Good
STRANGE TALES (1951) (#1-85 ATLAS, #86-188 MARVEL) #140 Very Good
STRANGE TALES (1951) (#1-85 ATLAS, #86-188 MARVEL) #141 Good
STRANGE TALES (1951) (#1-85 ATLAS, #86-188 MARVEL) #142 Good
STRANGE TALES (1951) (#1-85 ATLAS, #86-188 MARVEL) #143 Good
STRANGE TALES (1951) (#1-85 ATLAS, #86-188 MARVEL) #144 Good
STRANGE TALES (1951) (#1-85 ATLAS, #86-188 MARVEL) #145 Good
STRANGE TALES (1951) (#1-85 ATLAS, #86-188 MARVEL) #146 Very Good
STRANGE TALES (1951) (#1-85 ATLAS, #86-188 MARVEL) #147 Very Good
STRANGE TALES (1951) (#1-85 ATLAS, #86-188 MARVEL) #148 Good
STRANGE TALES (1951) (#1-85 ATLAS, #86-188 MARVEL) #149 Good
STRANGE TALES (1951) (#1-85 ATLAS, #86-188 MARVEL) #150 Very Good
STRANGE TALES (1951) (#1-85 ATLAS, #86-188 MARVEL) #151 Very Good
STRANGE TALES (1951) (#1-85 ATLAS, #86-188 MARVEL) #152 Good
STRANGE TALES (1951) (#1-85 ATLAS, #86-188 MARVEL) #153 Very Good
STRANGE TALES (1951) (#1-85 ATLAS, #86-188 MARVEL) #154 Good
STRANGE TALES (1951) (#1-85 ATLAS, #86-188 MARVEL) #155 Very Good
STRANGE TALES (1951) (#1-85 ATLAS, #86-188 MARVEL) #156 Good
STRANGE TALES (1951) (#1-85 ATLAS, #86-188 MARVEL) #157 Good
STRANGE TALES (1951) (#1-85 ATLAS, #86-188 MARVEL) #158 Good
STRANGE TALES (1951) (#1-85 ATLAS, #86-188 MARVEL) #160 Very Good
STRANGE TALES (1951) (#1-85 ATLAS, #86-188 MARVEL) #161 Fine
STRANGE TALES (1951) (#1-85 ATLAS, #86-188 MARVEL) #161 Good
STRANGE TALES (1951) (#1-85 ATLAS, #86-188 MARVEL) #162 Good


STRANGE TALES (1951) (#1-85 ATLAS, #86-188 MARVEL) #164

STRANGE TALES (1951) (#1-85 ATLAS, #86-188 MARVEL) #164 Very Good
STRANGE TALES (1951) (#1-85 ATLAS, #86-188 MARVEL) #165 Fine
STRANGE TALES (1951) (#1-85 ATLAS, #86-188 MARVEL) #166 Very Good
STRANGE TALES (1951) (#1-85 ATLAS, #86-188 MARVEL) #167 Very Good
STRANGE TALES (1951) (#1-85 ATLAS, #86-188 MARVEL) #168 Very Good
STRANGE TALES ANNUAL (1962) #1 Good
SUB-MARINER (1968) (#1-72) (PRINCE NAMOR SUB-MARINER) #22 Very Fine
SUPERIOR OCTOPUS (2018) #1 Near Mint/Mint
TALES OF ASGARD (1968) #1 Fine
TERROR, INC. TPB (2008) #1 Near Mint/Mint
TERROR, INC. TPB (2008) #1 Very Fine
THANOS QUEST COLLECTED EDITION (2000) #1 Near Mint/Mint
THANOS RISING (2013) #2 VARIANT Fine
THANOS RISING (2013) #4 VARIANT Very Fine
THANOS VOL. 2: GOD QUARRY TPB (2017) #1 Near Mint/Mint
THANOS VS. HULK (2014) #1 LIM Very Fine
THANOS WINS BY DONNY CATES TPB (2018) #1 Near Mint/Mint
THANOS WINS BY DONNY CATES TPB (2018) #1 SHAW Near Mint/Mint
THANOS: INFINITY RELATIVITY HC (2015) #1 Near Mint/Mint
THING CLASSIC TPB (2011) #1 Near Mint/Mint
THING CLASSIC TPB (2011) #2 Near Mint/Mint
THING: LIBERTY LEGION HC (MV CLASSIC #69) (2011) #1 Near Mint/Mint
THING: LIBERTY LEGION HC (MV CLASSIC #69) (2011) #1 VARIANT Very Fine
THING: PROJECT PEGASUS TPB (2018) #1 Near Mint/Mint
THING: SERPENT CROWN AFFAIR HC (MV CLASSIC #92) (2012) #1 BORDERED Very Fine
THOR (1962) (#83-125 JOURNEY INTO MYSTERY, 126-502) #139 Fair
THOR (1962) (#83-125 JOURNEY INTO MYSTERY, 126-502) #145 Good
THOR (1962) (#83-125 JOURNEY INTO MYSTERY, 126-502) #363 Near Mint/Mint
THOR (1962) (#83-125 JOURNEY INTO MYSTERY, 126-502) #371 Near Mint/Mint
THOR (1962) (#83-125 JOURNEY INTO MYSTERY, 126-502) #372 Near Mint/Mint
THOR (1962) (#83-125 JOURNEY INTO MYSTERY, 126-502) #373 Very Fine
THOR (1962) (#83-125 JOURNEY INTO MYSTERY, 126-502) #374 Near Mint/Mint
THOR (1962) (#83-125 JOURNEY INTO MYSTERY, 126-502) #380 Very Fine
THOR (1962) (#83-125 JOURNEY INTO MYSTERY, 126-502) #381 Fine
THOR (1962) (#83-125 JOURNEY INTO MYSTERY, 126-502) #385 Fine
THOR (1962) (#83-125 JOURNEY INTO MYSTERY, 126-502) #388 Very Fine
THOR (1962) (#83-125 JOURNEY INTO MYSTERY, 126-502) #390 Very Fine
THOR (1962) (#83-125 JOURNEY INTO MYSTERY, 126-502) #408 Near Mint/Mint
THOR (1962) (#83-125 JOURNEY INTO MYSTERY, 126-502) #411 Fine
THOR (1962) (#83-125 JOURNEY INTO MYSTERY, 126-502) #412 Very Fine
THOR (1962) (#83-125 JOURNEY INTO MYSTERY, 126-502) #431 Fine
THOR (1962) (#83-125 JOURNEY INTO MYSTERY, 126-502) #432 Near Mint/Mint
THOR (1962) (#83-125 JOURNEY INTO MYSTERY, 126-502) #433 Near Mint/Mint


THOR (2007) (#1-12, 600-621) (MARVEL) #609 IRON MAN

THOR (2007) (#1-12, 600-621) (MARVEL) #609 IRON MAN Fine
THOR (2014) (#1-8) (MARVEL) (FEMALE THOR) #1 BLANK CVR Near Mint/Mint
THOR (2014) (#1-8) (MARVEL) (FEMALE THOR) #3 Very Fine
THOR (2014) (#1-8) (MARVEL) (FEMALE THOR) #4 Very Fine
THOR (2014) (#1-8) (MARVEL) (FEMALE THOR) #5 Near Mint/Mint
THOR (2014) (#1-8) (MARVEL) (FEMALE THOR) #7 AVENGERS Near Mint/Mint
THOR (2014) (#1-8) (MARVEL) (FEMALE THOR) #8 Fine
THOR ANNUAL (1965) #1 Good
THOR ANNUAL (1965) #2 Very Good
THOR VISIONARIES: WALT SIMONSON TPB (2001) #4 Very Fine
THOR: BLACK GALAXY SAGA TPB (2011) #1 Near Mint/Mint
THOR: DARK GODS TPB (2000) #1 Fine
THOR: ETERNALS SAGA TPB (2006) #2 Very Fine
THOR: GOD OF THUNDER (2012) #20 Near Mint/Mint
THOR: RESURRECTION TPB #1 Fine
THOR: SIEGE AFTERMATH TPB (2010) #1 Near Mint/Mint
THOR: SUNLIGHT & SHADOWS TPB (2013) #1 Near Mint/Mint
TOWER OF SHADOWS (1969) #1 Fine
TOWER OF SHADOWS (1969) #1 Good
TOWER OF SHADOWS (1969) #1 Very Good
TOWER OF SHADOWS (1969) #1 Very Fine
TOWER OF SHADOWS (1969) #2 Very Fine
TOWER OF SHADOWS (1969) #3 Very Fine
TOWER OF SHADOWS (1969) #4 Near Mint/Mint
TOWER OF SHADOWS (1969) #5 Near Mint/Mint
TOWER OF SHADOWS (1969) #6 Very Good
TOWER OF SHADOWS (1969) #7 Fine
TOWER OF SHADOWS (1969) #8 Fine
TOXIN (2005) #2 Very Fine
TOXIN (2005) #3 Fine
TOXIN (2005) #4 Very Fine
TOXIN (2005) #5 Fine
TRANSFORMERS THE MOVIE (1986) #1 Very Fine
TRANSFORMERS: GENERATION 2 (1993) #1 DELUXE Near Mint/Mint
TRON: ORIGINAL MOVIE ADAPTATION TPB (2011) #1 Near Mint/Mint
ULTIMATE COMICS: NEW ULTIMATES - THOR REBORN TPB (2011) #1 Near Mint/Mint
ULTIMATE COMICS: SPIDER-MAN (2011) #13 VARIANT Near Mint/Mint
ULTIMATE VISION TPB (2007) #1 Very Fine
ULTIMATE X-MEN TPB (2001) #2 4TH PRINT Very Fine
ULTIMATE X-MEN TPB (2001) #3 3RD PRINT Very Fine
ULTIMATE X-MEN TPB (2001) #4 3RD PRINT Very Fine
ULTIMATE X-MEN TPB (2001) #7 2ND PRINT Very Fine
ULTIMATE X-MEN TPB (2001) #8 2ND PRINT Fine

ULTIMATE X-MEN TPB (2001) #13 Very Fine
ULTIMATE X-MEN TPB (2001) #15 Very Fine
ULTIMATE X-MEN TPB (2001) #16 Very Fine
ULTIMATE X-MEN TPB (2001) #18 Fine
ULTIMATES (2002) #5 Near Mint/Mint
ULTIMATES (2002) #9 Near Mint/Mint
ULTIMATES TPB (2002) #1 Fine
UNBEATABLE SQUIRREL GIRL (2015) (#1-UP) (MARVEL) #1 CALDWELL Near Mint/Mint
UNCANNY AVENGERS: ULTRON FOREVER (2015) #1 MOVIE G CV Fine
UNCANNY X-FORCE (2010) (#1-35) (MARVEL) #1 Fine
UNCANNY X-FORCE (2010) (#1-35) (MARVEL) #1 Near Mint/Mint
UNCANNY X-FORCE (2010) (#1-35) (MARVEL) #3 Near Mint/Mint
UNCANNY X-FORCE VOL. 5: OTHERWORLD TPB (2012) #1 Very Fine
UNCANNY X-MEN (2018) (#1-UP) (MARVEL) #1 FINCHVIRGN Near Mint/Mint
UNCANNY X-MEN (2019) (#1-UP) (MARVEL) #1 Fine
UNCANNY X-MEN (2019) (#1-UP) (MARVEL) #1 Very Fine
UNCANNY X-MEN VOL. 1: X-MEN DISASSEMBLED TPB (2019) #1 Near Mint/Mint
UNITED STATES OF MURDER INC. VOL. 1: TRUTH PREMIERE HC (2014) #1 Near Mint/Mint
UNIVERSAL WAR ONE PREMIERE HC (2008) #1 Near Mint/Mint
VALKYRIE - JANE FOSTER (2019) #1 CAFU Very Fine
VENOM (2018) (#1-UP) (MARVEL) #7 CHO Near Mint/Mint
VENOM (2018) (#1-UP) (MARVEL) #7 CHO Fine
VENOM (2011) (#1-42) (MARVEL) #19 VARIANT Near Mint/Mint
VENOM ON TRIAL (1997) #3 NEWSSTAND Very Good
VENOM SUPER SIZE SPECIAL (PLANET OF SYMBIOTES) (1995) #1 Fine
VENOM UNLEASHED TPB (2019) #1 Near Mint/Mint
VENOM VS. CARNAGE (2004) #1 Fine
VENOM VS. CARNAGE (2004) #3 Near Mint/Mint
VENOM: ALONG CAME A SPIDER (1996) #4 Near Mint/Mint
VENOM: CARNAGE UNLEASHED (1995) #1 Very Fine
VENOM: CARNAGE UNLEASHED (1995) #2 Near Mint/Mint
VENOM: CARNAGE UNLEASHED (1995) #3 Near Mint/Mint
VENOM: CARNAGE UNLEASHED (1995) #4 Near Mint/Mint
VENOM: ENEMY WITHIN (1994) #1 Very Good
VENOM: LETHAL PROTECTOR (1993) #1 Near Mint/Mint
VENOM: LETHAL PROTECTOR (1993) #1 NEWSSTAND Very Fine
VENOM: LETHAL PROTECTOR (1993) #2 Fine
VENOM: LETHAL PROTECTOR (1993) #2 NEWSSTAND Very Fine
VENOM: LETHAL PROTECTOR (1993) #5 Fine
VENOM: LETHAL PROTECTOR (1993) #6 Fine
VENOM: SINNER TAKES ALL (1995) #2 Very Fine
VENOM: SPACE KNIGHT (2015) #1 DEODATO Near Mint/Mint
VENOM: THE MACE (1994) #1 Fine

VENOM: THE MACE (1994) #2 Very Good
VENOM: THE MACE (1994) #3 Very Good
VENOM: THE MADNESS (1993) #3 NEWSSTAND Fine
VENOM: TOOTH & CLAW (1996) #2 NEWSSTAND Very Fine
VISION (2015) (#1-12) #1 Near Mint/Mint
VISION (2015) (#1-12) #1 MARTIN Near Mint/Mint
VISION (2015) (#1-12) #1 SOOK Very Fine
WAR IS HELL: FIRST FLIGHT OF THE PHANTOM EAGLE HC (2008) #1 Very Fine
WAR IS HELL: FIRST FLIGHT PHANTOM EAGLE TPB (2009) #1 Near Mint/Mint
WAR OF KINGS TPB (2010) #1 Near Mint/Mint
WAR OF KINGS TPB (2ND EDITION) (2014) #1 Very Fine
WAR OF REALMS (2019) #1 QUESADAVIR Near Mint/Mint
WAR OF REALMS (2019) #1 SIMONSON Near Mint/Mint
WAR OF REALMS (2019) #5 ADAMS B&W Near Mint/Mint
WAR OF REALMS (2019) #6 ADAMS B&W Near Mint/Mint
WARRIORS THREE: DOG DAY AFTERNOON TPB (2011) #1 Near Mint/Mint
WEAPON H (2018) #8 Near Mint/Mint
WEAPON X (2017) (#1-UP) (MARVEL) #24 Near Mint/Mint
WEAPON X VOL. 3: MODERN WARFARE TPB (2018) #1 Near Mint/Mint
WEAPON X VOL. 5: WEAPON X-FORCE TPB (2019) #1 Near Mint/Mint
WEAPONS OF MUTANT DESTRUCTION TPB (WMD) (W.M.D) (2017) #1 Near Mint/Mint
WEB OF SPIDER-MAN SUPER SPECIAL: PLANET OF SYMBIOTES (1995) #1 Very Fine
WEB WARRIORS (2015) #2 DELL OTTO Very Fine
WEREWOLF BY NIGHT COMPLETE COLLECTION TPB (2017) #2 Very Fine
WEREWOLF BY NIGHT: IN THE BLOOD TPB (2009) #1 Fine
WEREWOLF BY NIGHT: IN THE BLOOD TPB (2009) #1 Very Fine
WHAT IF CLASSIC TPB (2004) #3 Near Mint/Mint
WHAT IF: X-MEN (2018) #1 Near Mint/Mint
WHAT IF: X-MEN (2018) #1 FIGURE VAR Near Mint/Mint
WHAT IF: X-MEN (2018) #1 Very Fine
WHERE CREATURES ROAM (1970) #1 Fine
WHERE CREATURES ROAM (1970) #3 Very Fine
WHERE MONSTERS DWELL (1970) (#1-38) #1 Fine
WHERE MONSTERS DWELL (1970) (#1-38) #2 Very Fine
WHERE MONSTERS DWELL (1970) (#1-38) #3 Very Fine
WHERE MONSTERS DWELL (1970) (#1-38) #4 Fine
WHERE MONSTERS DWELL (1970) (#1-38) #5 Fine
WHERE MONSTERS DWELL (1970) (#1-38) #6 Fine
WOLFPACK GN (1987) #1 Fine
WOLVERINE (1988) (#1/2-189) (MARVEL) #38 NEWSSTAND Very Good
WOLVERINE (2010) (#1-20, 300-317, & 1000) (MARVEL) #1000 VARIANT Near Mint/Mint
WOLVERINE & THE X-MEN (2011) (#1-42) (MARVEL) #10 Near Mint/Mint
WOLVERINE & THE X-MEN (2014) (#1-12) (MARVEL) #1 BROOKS Very Fine


WOLVERINE BATTLES THE HULK (1989) #1

WOLVERINE BATTLES THE HULK (1989) #1 Very Good
WOLVERINE BY DANIEL WAY TPB (2017) #1 Very Fine
WOLVERINE BY DANIEL WAY TPB (2017) #2 Near Mint/Mint
WOLVERINE BY DANIEL WAY TPB (2017) #3 Near Mint/Mint
WOLVERINE: BEST THERE IS - CONTAGION TPB (2012) #1 Near Mint/Mint
WOLVERINE: COVENANT TPB (2013) #1 Near Mint/Mint
WOLVERINE: EXIT WOUNDS (2019) #1 CLOONAN Very Good
WOLVERINE: WEAPON X VOL. 3: TOMORROW DIES TODAY TPB (2011) #1 Near Mint/Mint
WOLVERINES VOL. 2: CLAW, BLADE AND FANG TPB (2015) #1 Near Mint/Mint
WOLVERINES VOL. 3: LIVING & THE DEAD TPB (2015) #1 Near Mint/Mint
WOLVERINES VOL. 4: DESTINY TPB (2015) #1 Near Mint/Mint
X-FACTOR EPIC COLLECTION: ALL-NEW X-FACTOR TPB (2018) #1 Near Mint/Mint
X-FACTOR FOREVER TPB (2010) #1 Very Fine
X-FACTOR VOL. 8: OVERTIME TPB (2010) #1 Near Mint/Mint
X-FACTOR: SCAR TISSUE PREMIERE HC (2011) #1 Very Fine
X-FORCE (1991) (#1-129) (MARVEL) #11 NEWSSTAND Near Mint/Mint
X-FORCE (1991) (#1-129) (MARVEL) #15 Fine
X-FORCE (1991) (#1-129) (MARVEL) #23 Fine
X-FORCE (1991) (#1-129) (MARVEL) #47 Near Mint/Mint
X-FORCE (1991) (#1-129) (MARVEL) #47 Very Fine
X-FORCE: SEX & VIOLENCE (2010) #2 Fine
X-FORCE: SEX & VIOLENCE (2010) #3 Very Fine
X-MEN (1963) (#1-113, UNCANNY X-MEN #114-544) (MARVEL) #3 Good
X-MEN (1963) (#1-113, UNCANNY X-MEN #114-544) (MARVEL) #4 Good
X-MEN (1963) (#1-113, UNCANNY X-MEN #114-544) (MARVEL) #7 Good
X-MEN (1963) (#1-113, UNCANNY X-MEN #114-544) (MARVEL) #7 Very Good
X-MEN (1963) (#1-113, UNCANNY X-MEN #114-544) (MARVEL) #8 Very Good
X-MEN (1963) (#1-113, UNCANNY X-MEN #114-544) (MARVEL) #9 Good
X-MEN (1963) (#1-113, UNCANNY X-MEN #114-544) (MARVEL) #12 Good
X-MEN (1963) (#1-113, UNCANNY X-MEN #114-544) (MARVEL) #13 Good
X-MEN (1963) (#1-113, UNCANNY X-MEN #114-544) (MARVEL) #14 Very Good
X-MEN (1963) (#1-113, UNCANNY X-MEN #114-544) (MARVEL) #15 Very Good
X-MEN (1963) (#1-113, UNCANNY X-MEN #114-544) (MARVEL) #16 Very Good
X-MEN (1963) (#1-113, UNCANNY X-MEN #114-544) (MARVEL) #17 Good
X-MEN (1963) (#1-113, UNCANNY X-MEN #114-544) (MARVEL) #18 Good
X-MEN (1963) (#1-113, UNCANNY X-MEN #114-544) (MARVEL) #20 Very Good
X-MEN (1963) (#1-113, UNCANNY X-MEN #114-544) (MARVEL) #21 Very Good
X-MEN (1963) (#1-113, UNCANNY X-MEN #114-544) (MARVEL) #22 Very Good
X-MEN (1963) (#1-113, UNCANNY X-MEN #114-544) (MARVEL) #23 Very Good
X-MEN (1963) (#1-113, UNCANNY X-MEN #114-544) (MARVEL) #24 Very Good
X-MEN (1963) (#1-113, UNCANNY X-MEN #114-544) (MARVEL) #25 Good
X-MEN (1963) (#1-113, UNCANNY X-MEN #114-544) (MARVEL) #26 Very Good
X-MEN (1963) (#1-113, UNCANNY X-MEN #114-544) (MARVEL) #27 Fine


X-MEN (1963) (#1-113, UNCANNY X-MEN #114-544) (MARVEL) #28

X-MEN (1963) (#1-113, UNCANNY X-MEN #114-544) (MARVEL) #28 Very Good
X-MEN (1963) (#1-113, UNCANNY X-MEN #114-544) (MARVEL) #29 Fine
X-MEN (1963) (#1-113, UNCANNY X-MEN #114-544) (MARVEL) #30 Fine
X-MEN (1963) (#1-113, UNCANNY X-MEN #114-544) (MARVEL) #31 Fine
X-MEN (1963) (#1-113, UNCANNY X-MEN #114-544) (MARVEL) #32 Very Good
X-MEN (1963) (#1-113, UNCANNY X-MEN #114-544) (MARVEL) #33 Fine
X-MEN (1963) (#1-113, UNCANNY X-MEN #114-544) (MARVEL) #34 Fine
X-MEN (1963) (#1-113, UNCANNY X-MEN #114-544) (MARVEL) #35 Very Good
X-MEN (1963) (#1-113, UNCANNY X-MEN #114-544) (MARVEL) #36 Very Good
X-MEN (1963) (#1-113, UNCANNY X-MEN #114-544) (MARVEL) #37 Fine
X-MEN (1963) (#1-113, UNCANNY X-MEN #114-544) (MARVEL) #38 Very Good
X-MEN (1963) (#1-113, UNCANNY X-MEN #114-544) (MARVEL) #39 Fine
X-MEN (1963) (#1-113, UNCANNY X-MEN #114-544) (MARVEL) #40 Good
X-MEN (1963) (#1-113, UNCANNY X-MEN #114-544) (MARVEL) #40 Very Good
X-MEN (1963) (#1-113, UNCANNY X-MEN #114-544) (MARVEL) #42 Fine
X-MEN (1963) (#1-113, UNCANNY X-MEN #114-544) (MARVEL) #43 Fine
X-MEN (1963) (#1-113, UNCANNY X-MEN #114-544) (MARVEL) #44 Fine
X-MEN (1963) (#1-113, UNCANNY X-MEN #114-544) (MARVEL) #45 Fine
X-MEN (1963) (#1-113, UNCANNY X-MEN #114-544) (MARVEL) #46 Fine
X-MEN (1963) (#1-113, UNCANNY X-MEN #114-544) (MARVEL) #47 Fine
X-MEN (1963) (#1-113, UNCANNY X-MEN #114-544) (MARVEL) #48 Fine
X-MEN (1963) (#1-113, UNCANNY X-MEN #114-544) (MARVEL) #49 Very Good
X-MEN (1963) (#1-113, UNCANNY X-MEN #114-544) (MARVEL) #50 Very Good
X-MEN (1963) (#1-113, UNCANNY X-MEN #114-544) (MARVEL) #51 Fine
X-MEN (1963) (#1-113, UNCANNY X-MEN #114-544) (MARVEL) #52 Fine
X-MEN (1963) (#1-113, UNCANNY X-MEN #114-544) (MARVEL) #53 Fine
X-MEN (1963) (#1-113, UNCANNY X-MEN #114-544) (MARVEL) #54 Very Fine
X-MEN (1963) (#1-113, UNCANNY X-MEN #114-544) (MARVEL) #55 Very Fine
X-MEN (1963) (#1-113, UNCANNY X-MEN #114-544) (MARVEL) #56 Very Fine
X-MEN (1963) (#1-113, UNCANNY X-MEN #114-544) (MARVEL) #57 Fine
X-MEN (1963) (#1-113, UNCANNY X-MEN #114-544) (MARVEL) #58 Very Fine
X-MEN (1963) (#1-113, UNCANNY X-MEN #114-544) (MARVEL) #59 Fine
X-MEN (1963) (#1-113, UNCANNY X-MEN #114-544) (MARVEL) #60 Fine
X-MEN (1963) (#1-113, UNCANNY X-MEN #114-544) (MARVEL) #61 Near Mint/Mint
X-MEN (1963) (#1-113, UNCANNY X-MEN #114-544) (MARVEL) #63 Very Fine
X-MEN (1963) (#1-113, UNCANNY X-MEN #114-544) (MARVEL) #64 Fine
X-MEN (1963) (#1-113, UNCANNY X-MEN #114-544) (MARVEL) #65 Very Fine
X-MEN (1963) (#1-113, UNCANNY X-MEN #114-544) (MARVEL) #66 Very Good
X-MEN (1963) (#1-113, UNCANNY X-MEN #114-544) (MARVEL) #312 NEWSSTAND Very Fine

X-MEN ANNUAL (1970) #1 Very Fine