New Comics Titles For This Week
January 4, 2017
This is a list of all the new comics being released by Diamond Distributing Wednesday January 4, 2017. You can order these comics through our back issue website today, and we will fulfill your order beginning at the crack of dawn Wednesday.
If you would like to advance order new comics from us at discounts ranging from 10%-40% off of cover price, please write Mario or James in our new comics subscription department. They can be reached at nice@milehighcomics.com, or you can call them at 303-455-2659 (weekdays 9-5), for information on how to easily subscribe to any upcoming comics, magazines, and/or books. We ship over one million dollars each year in discounted new comics subscriptions to avid comics fans all around the world!
Happy Collecting!
Chuck Rozanski,
President - Mile High Comics, Inc.
December 31, 2016


New Comics - January 4, 2017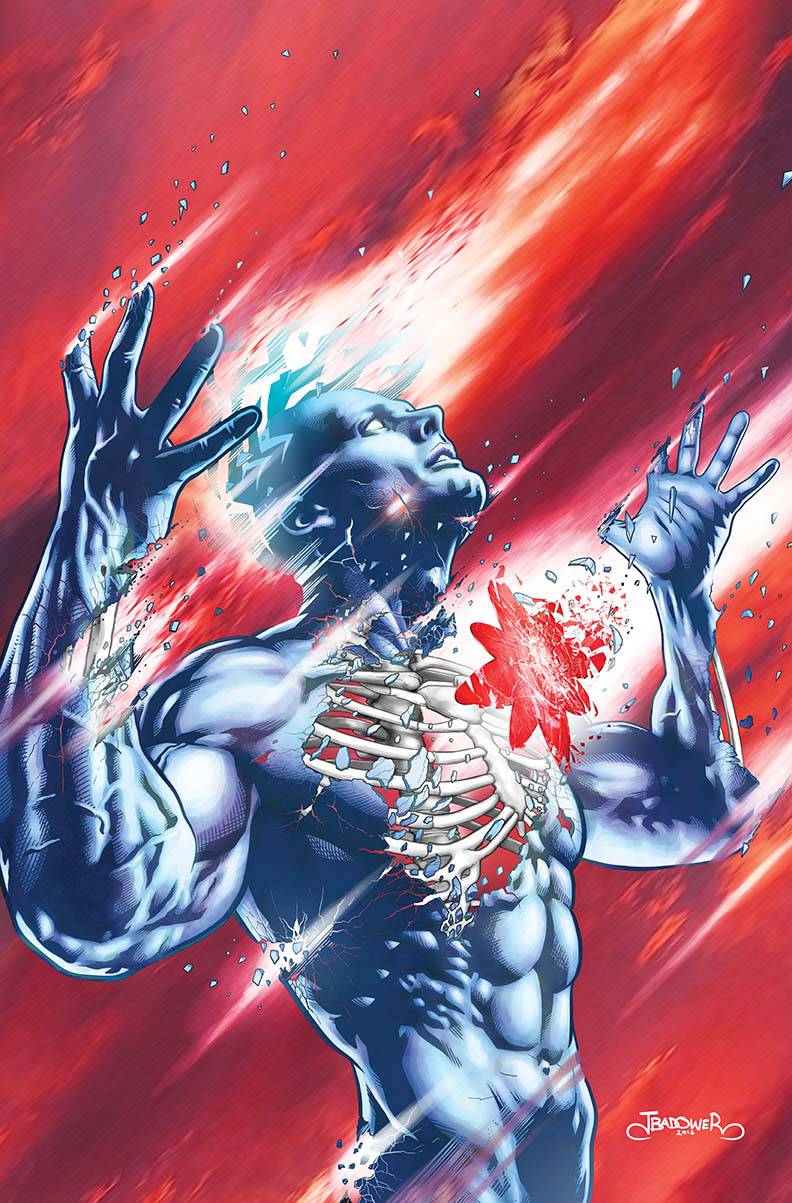 Fall & Rise of Captain Atom #1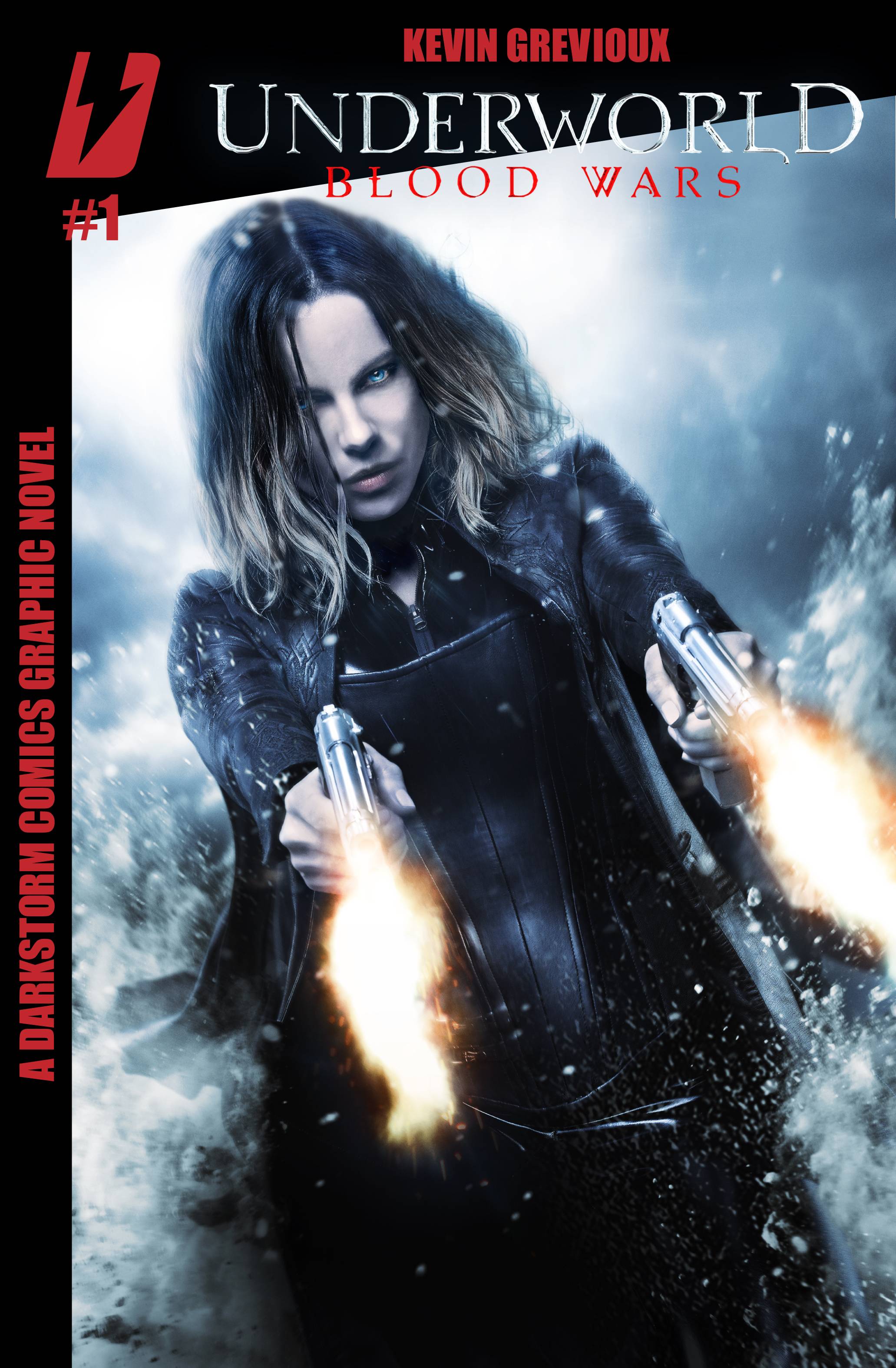 Underworld: Blood Wars One-Shot #1 A
Marvel
Amazing Spider-Man: Worldwide HC (2016) #1

Avengers (2016) (#1-Up) (Marvel Now) #3
Avengers (2016) (#1-Up) (Marvel Now) #3 Tedesco

Captain America: Sam Wilson (2015) #17

Champions (2016) (#1-Up) (Marvel Now) #4

Deadpool the Duck (2017) #1
Deadpool the Duck (2017) #1 Albuquerqu
Deadpool the Duck (2017) #1 Johnson
Deadpool the Duck (2017) #1 Lim
Deadpool the Duck (2017) #1 Zdarsky

Deadpool: Too Soon (2016) #4
Deadpool: Too Soon (2016) #4 Robson

Deadpool: World's Greatest HC (2016) #1

Guardians of the Galaxy Prelude (Volume 2) (2017) #1

Hawkeye (2017) (#1-Up) (Marvel Now) #2
Hawkeye (2017) (#1-Up) (Marvel Now) #2 Romero

Incredible Hulk Epic Collection: Future Imperfect TPB (2017) #1

Marvel Universe Avengers - Ultron Revolution (2016) #7

Monsters Unleashed Prelude TPB (2017) #1

Moon Knight (2016) (#1-Up) (Marvel) #10
Moon Knight (2016) (#1-Up) (Marvel) #10 Crook
Moon Knight (2016) (#1-Up) (Marvel) #10 Francavill
Moon Knight (2016) (#1-Up) (Marvel) #10 Portacio

New Avengers by Bendis Complete Collection TPB (2017) #1

Nova (2016) (#1-Up) (Sam Alexander) (Marvel Now) (2016) #2
Nova (2016) (#1-Up) (Sam Alexander) (Marvel Now) (2016) #2 Chiang

Slapstick (2016) (#1-Up) (Marvel Now) #2
Slapstick (2016) (#1-Up) (Marvel Now) #2 Brown

Star Wars: Han Solo TPB (2017) #1

Unstoppable Wasp (Marvel Now) (2017) #1
Unstoppable Wasp (Marvel Now) (2017) #1 Blank Cover
Unstoppable Wasp (Marvel Now) (2017) #1 Figure Variant
Unstoppable Wasp (Marvel Now) (2017) #1 Hip Hop
Unstoppable Wasp (Marvel Now) (2017) #1 Park
Unstoppable Wasp (Marvel Now) (2017) #1 Torque
Unstoppable Wasp (Marvel Now) (2017) #1 Young Baby

Unworthy Thor (Marvel Now) (2016) #3
Unworthy Thor (Marvel Now) (2016) #3 Lupacchino

Unworthy Thor (Marvel Now) (2016) #3 Sook

US Avengers (U.S.Avengers) (Marvel Now) (2017) #1
US Avengers (U.S.Avengers) (Marvel Now) (2017) #1 Blank Cover
US Avengers (U.S.Avengers) (Marvel Now) (2017) #1 Canada
US Avengers (U.S.Avengers) (Marvel Now) (2017) #1 Figure Variant
US Avengers (U.S.Avengers) (Marvel Now) (2017) #1 Hip Hop
US Avengers (U.S.Avengers) (Marvel Now) (2017) #1 Perkins
US Avengers (U.S.Avengers) (Marvel Now) (2017) #1 Stegman
US Avengers (U.S.Avengers) (Marvel Now) (2017) #1 Torque
US Avengers (U.S.Avengers) (Marvel Now) (2017) #1 United Kingdom
US Avengers (U.S.Avengers) (Marvel Now) (2017) #1 Young Baby
US Avengers (U.S.Avengers) (Marvel Now) (2017) #1 AK
US Avengers (U.S.Avengers) (Marvel Now) (2017) #1 AL
US Avengers (U.S.Avengers) (Marvel Now) (2017) #1 AR
US Avengers (U.S.Avengers) (Marvel Now) (2017) #1 AZ
US Avengers (U.S.Avengers) (Marvel Now) (2017) #1 CA
US Avengers (U.S.Avengers) (Marvel Now) (2017) #1 CO
US Avengers (U.S.Avengers) (Marvel Now) (2017) #1 CT
US Avengers (U.S.Avengers) (Marvel Now) (2017) #1 DC
US Avengers (U.S.Avengers) (Marvel Now) (2017) #1 DE
US Avengers (U.S.Avengers) (Marvel Now) (2017) #1 FL
US Avengers (U.S.Avengers) (Marvel Now) (2017) #1 GA
US Avengers (U.S.Avengers) (Marvel Now) (2017) #1 HI
US Avengers (U.S.Avengers) (Marvel Now) (2017) #1 IA
US Avengers (U.S.Avengers) (Marvel Now) (2017) #1 ID
US Avengers (U.S.Avengers) (Marvel Now) (2017) #1 IL
US Avengers (U.S.Avengers) (Marvel Now) (2017) #1 IN
US Avengers (U.S.Avengers) (Marvel Now) (2017) #1 KS
US Avengers (U.S.Avengers) (Marvel Now) (2017) #1 KY
US Avengers (U.S.Avengers) (Marvel Now) (2017) #1 LA
US Avengers (U.S.Avengers) (Marvel Now) (2017) #1 MA
US Avengers (U.S.Avengers) (Marvel Now) (2017) #1 MD
US Avengers (U.S.Avengers) (Marvel Now) (2017) #1 ME
US Avengers (U.S.Avengers) (Marvel Now) (2017) #1 MI
US Avengers (U.S.Avengers) (Marvel Now) (2017) #1 MN
US Avengers (U.S.Avengers) (Marvel Now) (2017) #1 MO
US Avengers (U.S.Avengers) (Marvel Now) (2017) #1 MS
US Avengers (U.S.Avengers) (Marvel Now) (2017) #1 MT
US Avengers (U.S.Avengers) (Marvel Now) (2017) #1 NC
US Avengers (U.S.Avengers) (Marvel Now) (2017) #1 ND
US Avengers (U.S.Avengers) (Marvel Now) (2017) #1 NE
US Avengers (U.S.Avengers) (Marvel Now) (2017) #1 NH
US Avengers (U.S.Avengers) (Marvel Now) (2017) #1 NJ
US Avengers (U.S.Avengers) (Marvel Now) (2017) #1 NM
US Avengers (U.S.Avengers) (Marvel Now) (2017) #1 NV
US Avengers (U.S.Avengers) (Marvel Now) (2017) #1 NY
US Avengers (U.S.Avengers) (Marvel Now) (2017) #1 OH
US Avengers (U.S.Avengers) (Marvel Now) (2017) #1 OK
US Avengers (U.S.Avengers) (Marvel Now) (2017) #1 OR
US Avengers (U.S.Avengers) (Marvel Now) (2017) #1 PA
US Avengers (U.S.Avengers) (Marvel Now) (2017) #1 PR
US Avengers (U.S.Avengers) (Marvel Now) (2017) #1 RI
US Avengers (U.S.Avengers) (Marvel Now) (2017) #1 SC
US Avengers (U.S.Avengers) (Marvel Now) (2017) #1 SD
US Avengers (U.S.Avengers) (Marvel Now) (2017) #1 TN
US Avengers (U.S.Avengers) (Marvel Now) (2017) #1 TX
US Avengers (U.S.Avengers) (Marvel Now) (2017) #1 UT
US Avengers (U.S.Avengers) (Marvel Now) (2017) #1 VA
US Avengers (U.S.Avengers) (Marvel Now) (2017) #1 VT
US Avengers (U.S.Avengers) (Marvel Now) (2017) #1 WA
US Avengers (U.S.Avengers) (Marvel Now) (2017) #1 WI
US Avengers (U.S.Avengers) (Marvel Now) (2017) #1 WV
US Avengers (U.S.Avengers) (Marvel Now) (2017) #1 WY

DC Comics
Aquaman (2016) (#1-Up) (DC Rebrith) #14
Aquaman (2016) (#1-Up) (DC Rebrith) #14 Variant

Batman (2016) (#1-Up) (DC Rebirth) #14
Batman (2016) (#1-Up) (DC Rebirth) #14 Variant

Batman/Teenage Mutant Ninja Turtles (2015) #1 DFE S&N

Catwoman Volume 6: Final Jeopardy TPB (2016) #1

Cyborg (2016) (#1-Up) (DC Rebirth) #8
Cyborg (2016) (#1-Up) (DC Rebirth) #8 Variant

DC Comics Bombshells (2015) #21

Everafter: from the Pages of Fables (2016) #5

Fall & Rise of Captain Atom (2017) #1
Fall & Rise of Captain Atom (2017) #1 Variant

Flintstones (2016) (#1-Up) (DC) (Hanna Barbera) #7
Flintstones (2016) (#1-Up) (DC) (Hanna Barbera) #7 Variant

Grayson Volume 5: Spyral's End TPB (2016) #1

Green Arrow (2016) (#1-Up) (DC Rebirth) #14
Green Arrow (2016) (#1-Up) (DC Rebirth) #14 Variant

Green Arrow Volume 1: Life & Death of Oliver Queen TPB (2017) #1

Green Lanterns (DC Rebirth) (2016) #14
Green Lanterns (DC Rebirth) (2016) #14 Variant

Harley Quinn (2016) (#1-Up) (DC Rebirth) #11
Harley Quinn (2016) (#1-Up) (DC Rebirth) #11 Variant

Injustice: Ground Zero (2016) #3

Justice League (DC Rebirth) (2016) #12
Justice League (DC Rebirth) (2016) #12 Variant

Justice League of America: Atom Rebirth (DC Rebirth) (2017) #1
Justice League of America: Atom Rebirth (DC Rebirth) (2017) #1 Variant

Justice League/Suicide Squad (2017) #3
Justice League/Suicide Squad (2017) #3 Conner
Justice League/Suicide Squad (2017) #3 Madureira

Nightwing (2016) (#1-Up) (DC Rebirth) #12
Nightwing (2016) (#1-Up) (DC Rebirth) #12 Variant

Scooby Doo, Where Are You (2010) #77

Shade the Changing Girl (2016) #4
Shade the Changing Girl (2016) #4 Variant

Superman (2016) (#1-Up) (DC Rebirth) #1 DFE S&N

Superman (2016) (#1-Up) (DC Rebirth) #14
Superman (2016) (#1-Up) (DC Rebirth) #14 Variant

Superman Volume 1: Son of Superman TPB (DC Rebirth) (2017) #1

Dark Horse Comics
Astro Boy Omnibus TPB (2015) #6

Rise of the Black Flame (2016) #5

Underworld: Blood Wars One-Shot (2017) #1 A
Underworld: Blood Wars One-Shot (2017) #1 B

Image Comics
Cyberforce: Artifacts (2016) #0

Morning Glories Volume 10 TPB (2017) #1

Tooth & Claw (Autumnlands) (2014) #14

Walking Dead (2003) #162 A Adlard
Walking Dead (2003) #162 B Adams

Wicked + The Divine (2014) #25 A McKelvie
Wicked + The Divine (2014) #25 B Lenox

Independent Publishers
Antarctic Press
Steam Wars: Bounty Hunters - Hell for Hire One-Shot (2016) #1

Archie Comics
Archie 75th Anniversary Digest (2016) #5

Archie's Double Digest (1981) #275

Boom Studios Publishing
Adventure Time (2012) #60 A
Adventure Time (2012) #60 B

Big Trouble in Little China/Escape from New York (2016) #4 A Bayliss
Big Trouble in Little China/Escape from New York (2016) #4 B Massafer

Cinefex
Devil's Due
Squarriors Volume 2: Summer (2016) #2

Disney Press
Star Wars: Rogue One - Rebel Dossier HC (2017) #1

DYNAMITE Entertainment
Boo, World's Cutest Dog: Walk in the Park HC (2017) #1

Grumpy Cat: Grumpus HC (2017) #1

Eaglemoss Publications Ltd
Marvel Chess Figure Collection Magazine (2013) #95

Fantagraphics
Complete Crepax: Time Eater HC (2016) #1

Graphic India Pte. Ltd
18 Days (Grant Morrison) (2015) #19 A
18 Days (Grant Morrison) (2015) #19 B

IDW Publishing
Back to the Future: Citizen Brown TPB (2017) #1

Box Office Poison: Color Comics (2017) #1

Donald & Mickey: Magic Kingdom Collection TPB (2017) #1

GI Joe (#156-Up) (2010) #235
GI Joe (#156-Up) (2010) #235 Subscript

Jem & The Holograms (2015) #22
Jem & The Holograms (2015) #22 Incentive
Jem & The Holograms (2015) #22 Subscript

Life & Adventures of Santa Claus HC (2016) #1

Mickey Mouse (2015) #16
Mickey Mouse (2015) #16 Incentive
Mickey Mouse (2015) #16 Subscript

Mickey Mouse: Mysterious Melody HC (2016) #1

My Little Pony: Friendship is Magic TPB (2013) #11

Optimus Prime (2016) #2
Optimus Prime (2016) #2 Incentive
Optimus Prime (2016) #2 Subscript A
Optimus Prime (2016) #2 Subscript B

Ragnarok (2014) #11
Ragnarok (2014) #11 Subscript

Star Trek: Boldly Go (2016) #4
Star Trek: Boldly Go (2016) #4 Inc A
Star Trek: Boldly Go (2016) #4 Inc B
Star Trek: Boldly Go (2016) #4 Subscript

Strawberry Shortcake (2016) #8
Strawberry Shortcake (2016) #8 Incentive
Strawberry Shortcake (2016) #8 Subscript A
Strawberry Shortcake (2016) #8 Subscript B

Uncle Scrooge (2015) #22
Uncle Scrooge (2015) #22 Incentive
Uncle Scrooge (2015) #22 Subscript

Wynonna Earp Legends: Doc Holliday (2016) #2
Wynonna Earp Legends: Doc Holliday (2016) #2 Photo
Wynonna Earp Legends: Doc Holliday (2016) #2 Subscript

Yakuza Demon Killers (2016) #3
Yakuza Demon Killers (2016) #3 Subscript

Joe Books
Keenspot Entertainment
Hunters of Salamanstra (2017) #0 A Joseco
Hunters of Salamanstra (2017) #0 B Joseco
Hunters of Salamanstra (2017) #0 C Joseco
Hunters of Salamanstra (2017) #0 D Blank

Marry Me (2016) #1 A Mokhtar
Marry Me (2016) #1 B Mokhtar
Marry Me (2016) #1 C Mokhtar
Marry Me (2016) #3 D Sketch

Little Golden Books
Doctor Strange Little Golden Book HC (2017) #1

Perfect Square
Random House
DC Super Friends: Cold Caper SC (2017) #1

DC Super Friends: Shark Attack SC (2017) #1

DC Super Friends: Wonder Woman Little Golden Book HC (2017) #1

DC Super Hero Girls: Batgirl at Super Hero High HC (2017) #1

Guardians of the Galaxy: Rocket to the Rescue Golden HC (2017) #1

Star Wars: I Am Stormtrooper Little Golden Book HC (2017) #1

Sanctum Books
Shadow Double Novel (2006) #113

Titan Distributing
Masked (2016) #2 A McCrea
Masked (2016) #2 B Kurth
Masked (2016) #2 C Percival
Masked (2016) #4 D Bert

Monster High Magazine (2012) #23

Tokyo Pop (Formerly Mixx)
Princess AI GN (Rumors From the Other Side) (2008) #3

Tweeterhead
Elvira: Misterss of the Dark Photo Biography HC (2017) #1

Valiant Comics
A&A (Archer & Armstrong) (2016) #11 A Kano
A&A (Archer & Armstrong) (2016) #11 B Laming
A&A (Archer & Armstrong) (2016) #11 C Haspiel

Faith (July) (2016) #7 A Kano
Faith (July) (2016) #7 B Lafuente
Faith (July) (2016) #7 C Tan
Faith (July) (2016) #7 D Bartel
Faith (July) (2016) #7 E Shaw

Viz Comics
Art of Magic the Gathering: Kaladesh HC (2017) #1

Pokemon Adventures: Black2 & White2 GN (2017) #1