Exclusive STAR WARS #26 Deodato Variant Arrives!
Howdy!
I am spending a little time at home today, helping my beloved wife, Nanette with normally mundane tasks, such as grocery shopping. After having hip-replacement surgery just three weeks ago, Nanette is still not at the point where she can drive herself around. So I took some time out today to just help her with little stuff.
I also spent a few minutes this morning operating a chain saw at the top of a 12' ladder. The wind blew apart the plastic covering of the greenhouse that holds all of my farm tools, so I am trying to clear the area around the steel frame so that I can install the new plastic roof. It has been ten years since I last reroofed that greenhouse, however, so all sorts of obstructions have to first be removed. A major cold front is headed our way next week, so I am going to put some real effort into trying to get this done by Monday. Wish me luck...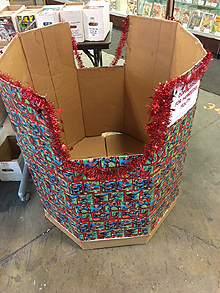 Empty collection box at our Mega Store.

Speaking of cold fronts, I was out on the streets of Denver almost all day yesterday, helping the volunteers of Feeding Denver's Hungry distribute free clothes to the homeless, elderly, and disabled. We started off with two full truckloads of (mostly) used clothes, and ran out in about one hour. If you live near Denver, and might have some unwanted clothing you might be willing to contribute, we would sure appreciate your donation. After all that we gave out yesterday, our donation box at Jason St. is totally empty right now. Thatís especially bad news, as it is supposed to go to below zero Fahrenheit next week...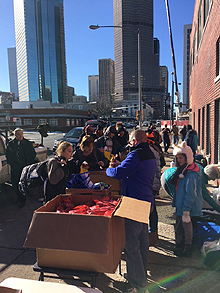 Plenty of people in need of clothes.
While I did spend quite a while yesterday helping the homeless, I then compensated by staying late last evening working at Mile High Comics. So you know, my current effort is to sort several huge pallets filled with random old comics into the specific issues that are needed for our website inventory, and ones that we can afford to steeply discount in the store. Simply put, my goal is to create an immense array of comics that we can offer our Jason St. Mega-Store visitors at bargain prices during 2017. My plan is well underway, and should be in place very soon.
Speaking of bargain prices, have you noticed that all of our comics trade paperbacks, graphic novels, and comics hardbacks are discounted right now at 30%-40% off? This very generous discounting of our huge 250,000+ volume books inventory is something that we provide every holiday season. Once January rolls around, however, we generally have to ease back on those exceptionally generous book discounts. Our 30% off HOLIDAY! codeword on all of our back issue comics and magazines will also end in early January, so this weekend would be an excellent time for you to build your collection via our website. Our overall selection of rare and out-of-print comics, magazines, and books has never been better.

STAR WARS #26 Mile High Exclusive

In other news, our beautiful exclusive Mile High Comics variant edition of STAR WARS (2015) #26 with an awesome cover by fan-favorite Mike Deodato is finally available for shipment. Limit three copies, please. Also shown is our cover for #27, also by Deodato. You can advance order #27 through Mario in our new comics subscription department at nice@milehighcomics.com.

STAR WARS #27 Mile High Exclusive

I will close today's newsletter with a quick mention that Will, Pam, and Josh have added thousands of great back issues into our New-In-stock and Premium New-In-Stock links for you this week. All available to you for 30% off via the HOLIDAY! codeword except new issues, a few variants, and our CGC's. Free base shipping is still available on all net comics and magazine orders in the USA over $50, and most International destinations for orders over $125. Surcharges still need to apply on books, as they are oftentimes quite heavy...
Happy collecting!
Chuck Rozanski,
President - Mile High Comics, Inc.
December 30, 2016


Some of the variants and Venom comic just added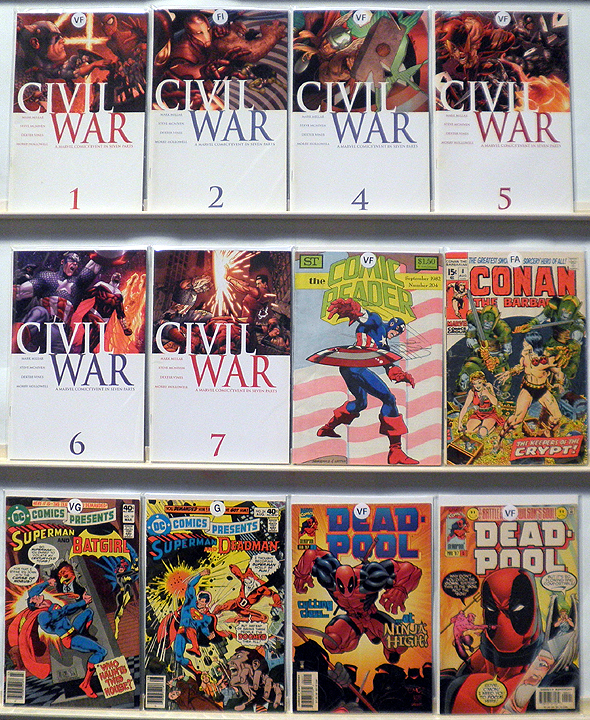 Some of the Civil War and Deadpool comic just added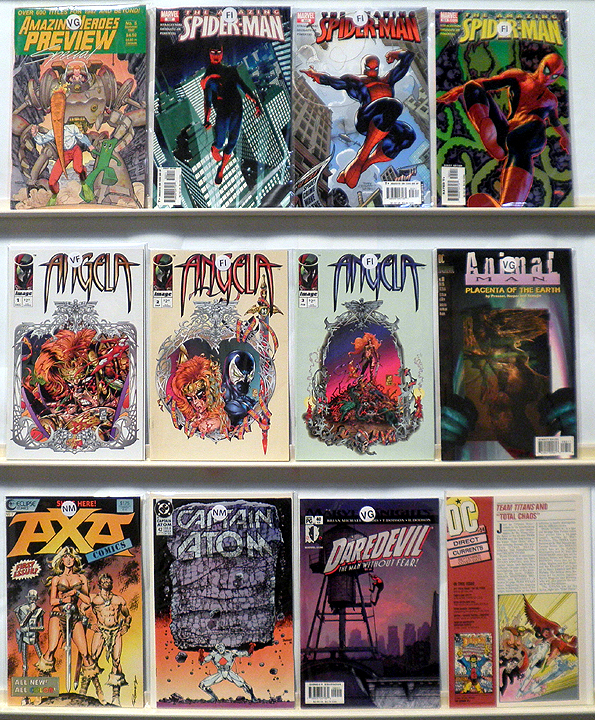 Some of the miscellaneous comic just added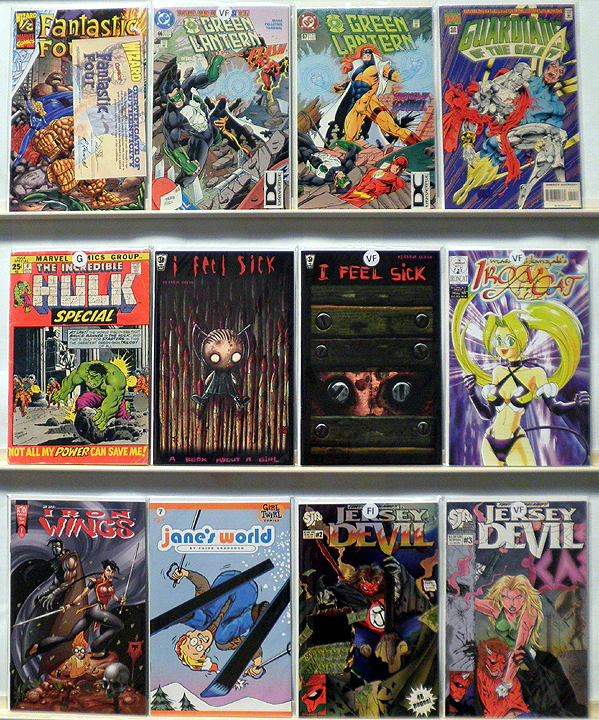 Some more of the miscellaneous comic just added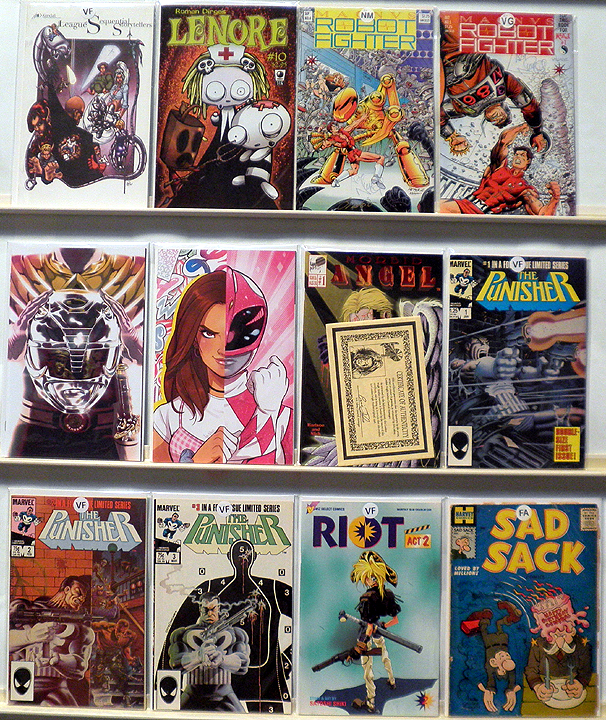 Even more of the miscellaneous comic just added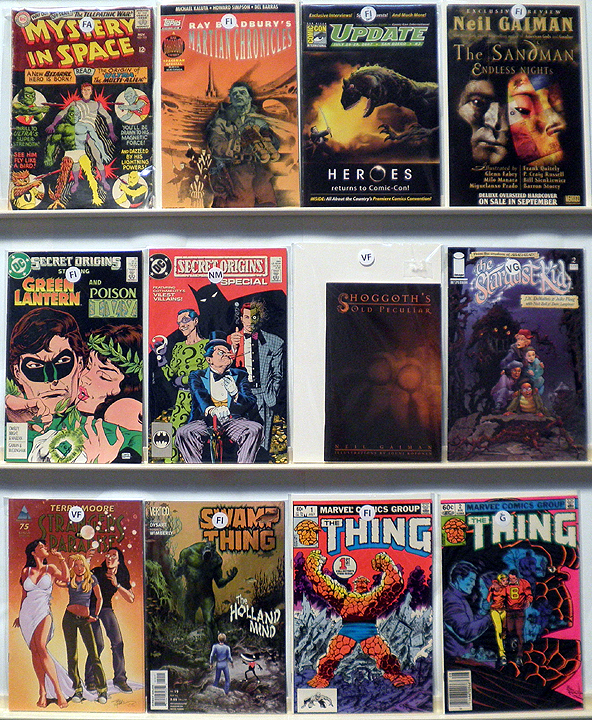 Still even more of the miscellaneous comic just added