Local News - AWESOME New Year's Comics, Books, Toys, and Statues Sale
Howdy!
I just returned from a very long day of giving away clothes to the homeless and disabled as one of the volunteers of "Feeding Denver's Hungry." We delivered and entire truckload filled with jackets, coats, sweaters, scarves, hats, gloves, socks, and much more to the teens served by Urban Peak, and the elderly and disabled served by the St. Francis Center. By the end of the day, we had given away darn near everything that has been donated, and made a very large number of poor people quite happy.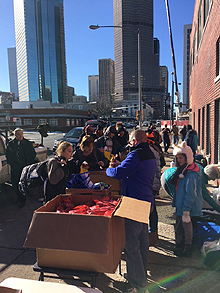 Plenty of people in need of clothes.
So you know, we gave away all of those clothes today because we were trying to help people get ready for the arctic front that is projected to start pummeling us next Tuesday. Once that cold spell strikes, only the hardiest among us will still be out there to help those in need, but that will be the moment when the need will be the greatest. If you doubt my word, take a midnight drive down the alleys around 21st Ave., Park Ave., Curtis St, and Champa St. (to name a few...) next Tuesday night. If you watch closely, you will see dozens of people trying to make it through the night in blankets, sleeping bags, and all manner of coats and sweaters. Many will be walking about slowly, carrying all their worldly possessions in a backpack or roller bag, desperately trying to keep awake so that they can avoid frostbite. It is heartbreaking.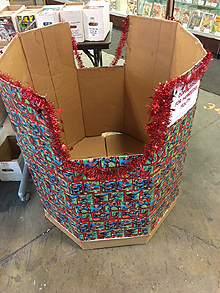 Empty collection box at our Mega Store.

If you would like to make a difference in these people's lives, please take a hard look at your closets, and see if you might be able to spare a few warm clothes. We have a huge donation box at our Jason St. Mega-Store, and after this morning's giveaway, it is now totally empty. So you know, I looked in my own closet this week, and found three pairs of jeans, two jackets, a sweater, and about a dozen shirts that I no longer wore. All are now in the hands of people who actually can use them. That is the beauty of "Feeding Denver's Hungry," as it is comprised entirely of just 30 unpaid volunteers, who go directly to those in need and help them. Please help us by donating unwanted clothing. Thank you.
In other news, we have set the date for our next Texas Hold'em Poker Tournament for January 21st. The tournament is open to anyone who wants to play, and costs only a $25 entry fee. If you register in advance, however, that $25 entry fee is immediately rebated to you in the form of a $25 Mile High Comics gift certificate. This next tournament is tentatively set to be a benefit for the Children's Hospital C.H.I.P.S program, which helps treat children who have the misfortune to be born H.I.V. positive. Many of these kids have to have regular blood tests, and to offset their discomfort the hospital has a variety of small toys on a cart that they give the kids whenever they get their blood drawn. I have tentatively arranged for Mile High Comics to sponsor the purchase of these toys through this next tournament. Please register today, so we can assess how many dealers we will need...
Finally, I am putting a New Year's sale in effect for you at all three of our retail stores. This sale will only be in effect on New Year's Eve, and New Year's Day, and requires that you know the codeword: AWESOME! Here are the codeword discounts on those two days:
30% Off All Back Issues!
(excludes a few variants, net price items, CGC's, and new comics)
30% Off All Trade Paperbacks and Comics Hardbacks!
30% Off All Statues and Busts!
30% Off All Toys and Action Figures!
30% Off Apparel and Hats!
Remember, you must tell our store clerk the codeword AWESOME! (before we ring up your order!) to qualify for these AWESOME! New Year's savings.
Happy collecting!
Chuck Rozanski,
President - Mile High Comics, Inc.
December 29, 2016

P.S. Below are a few arrays of comics that are available to you right now at our Jason St. Mega-Store "Help Desk." We have a huge number of great back issues in stock right now, with more arriving every day, almost all of which qualify for the 30% Off AWESOME! savings.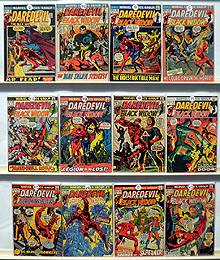 Some of the Daredevil comics that just came in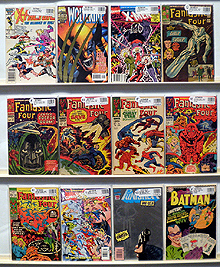 Some more comics that just came in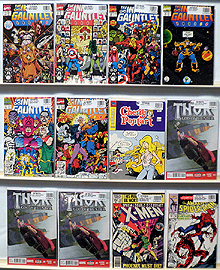 Even more comics that just came in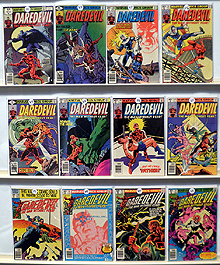 Some more of the Daredevil comics that just came in

Mile High Comics - Jason Street Mega-Store


Mile High Comics Retail Store Locations