Local News - Holiday Store Sale Starts Today!
Hi!
This is William with Mile High Comics. Chuck is in New York for a couple days but asked me to write a local newsletter today letting everyone know that our Annual Holiday Store Sale starts today! The sale will last until the end of business Sunday (Nov 25th) and is active at all three stores. Below are the discounts we will be running until then:
*60% OFF Back Issue Comics & Magazines (Excludes $1 books, blue stickered comics, & slabbed comics)
*40% OFF Trade Paperbacks
*30% OFF Hardcovers
*30% OFF Statues & Busts
*30% OFF Toys & Apparel
*30% OFF Posters

The main reason for starting this sale today is to let some of our customers avoid the rush of crowds we are expecting on Friday, Saturday, and Sunday. Our newest and most popular attraction at our Jason Street Mega Store is our new 10 foot Spider-Man we just got in Friday. We have already seen families from all over Colorado coming down to take pictures with this amazing guy. Kids love it, and as always pictures are free!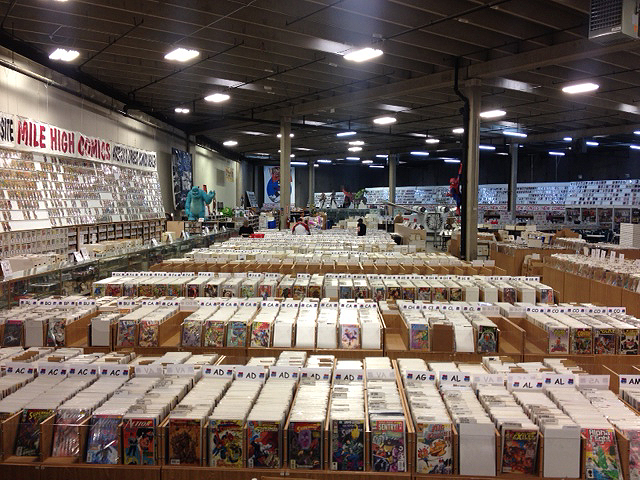 Ocean of comics at Jason Street

All of our stores have been getting restocked in anticipation for this weekend and the upcoming holiday season so there is all kinds of new and exciting items at each of our store locations. We have something for everyone, so come on down a check out our incredible selection.
Have a Great Holiday Weekend!
William Moulton,
Operations Manager - Mile High Comics, Inc.
November 20, 2018