Another Vehicle Break-In At Mile High Comics
Howdy!
Last night, it was my turn to be the victim of a crime. I had just left a benefit show for the Parkinson Association of the Rockies at a restaurant in downtown Denver when I discovered a young woman sitting in the back of my minivan! My van had been locked, so she had clearly broken in, and was in the midst of changing clothes? when I walked up. When I yelled at her, she grabbed whatever she could, opened the door on the far side of the van from me, and booked it down the street at full speed.
If this all sounds very strange, that is because it truly was a weird experience. This woman left behind a nearly new set of boots, her cell phone, a sports bra, a cigarette lighter, and a pair of pants with a nice belt attached. As near as I can tell, she took nothing of mine. She did somehow disconnect the locking mechanism on my sliding door (it now will not respond to the electronic key...), but otherwise caused no obvious harm. In that regard, I was lucky. I do have to say, however, that having my van invaded right after my wife, Nanette, had her van stolen right out of our driveway (just six days ago) is extremely upsetting. In all honesty, I just want to just go back to my peaceful state of not worrying about these kinds of things, but I guess that's not going to happen any time soon. Sigh...
As regards to good news, the outpouring of 60% off NANETTE! codeword orders that began last Wednesday actually accelerated toward the end of the week, with a near doubling over the weekend. I showed Nanette each order that included a personal message of sympathy to her about her stolen van in the "notes" section of the order form, which made her very happy. I also promised her that I would keep the 60% off sale in effect through at least Monday of next week, so that she could continue wiping out small invoices from our accounts payable file. She's still unhappy about losing her van (which the insurance company is almost certain to total due to excessive damage...), but at least another part of her life is going well.
In addition to offering you all ten million of our back issue comics and magazines at 60% off via the NANETTE! codeword, we have also slashed the prices on all of our trade paperbacks and graphic novels by 40% off, and all of our comics-related hardbacks by a full 30% off. Books do not require a codeword, however, as those prices have already been reduced for you right on our website. The 60% off NANETTE! codeword applies to all of our Golden Age, Silver Age, Bronze Age, and Modern comics and magazines, excepting only new issues, a few variants, and our professionally-graded issues. Enjoy!
My final item for today is to offer you five more books completely for free! Choose any one of the books listed below for free after you place a minimum $50 order with us, or any three for free as a special free bonus for a $125 order. Tell us in the "notes" as to which book, or books, that you would like included in your order at no charge.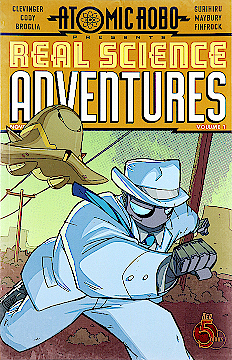 ATOMIC ROBO PRESENTS REAL SCIENCE ADVENTURES TPB Cover Price $13.95 (Please put Title in the "notes" section)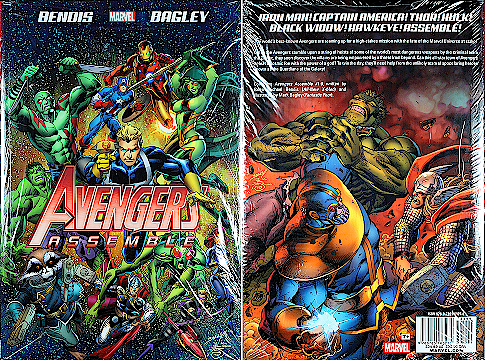 AVENGERS ASSEMBLE HC Cover Price $34.99 (Please put Title in the "notes" section)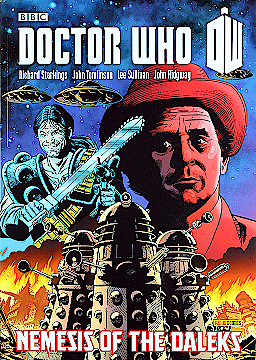 DOCTOR WHO: NEMESIS OF THE DALEKS SC $24.99 (VF/FI) (Please put Title in the "notes" section)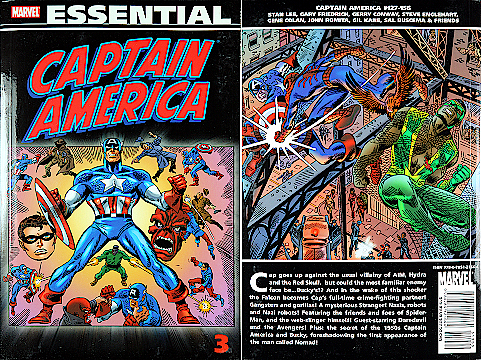 ESSENTIAL CAPTAIN AMERICA VOL. 3 TPB $19.99 (Please put Title in the "notes" section)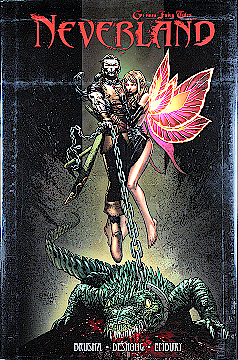 GRIMM FAIRY TALES PRESENTS NEVERLAND HC (VF/FI) TPB $24.99 (Please put Title in the "notes" section)

Happy collecting!
Chuck Rozanski,
President - Mile High Comics, Inc.
November 19, 2018