Comics, Toys, and Statues Auction This Saturday
Photos Enclosed
Howdy!
The main goal of today's newsletter is to allow you to view photos of the comics, toys, and statues that we will be auctioning on this Saturday morning at our Jason St. Mega-Store. I did want to also quickly mention, however, that we have been quite busy of late stocking up all four Mile High Comics stores for the upcoming holiday season. In particular, our already-extensive selection of comics trade paperback and hardback collections has been vastly expanded, with our final shipments arriving just this week. In total, we added over 43,000 (!) more comics trade paperbacks and hardbacks... (click on any of the images for larger views)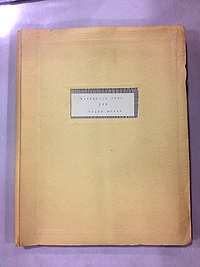 Cover - Color Guide of Fantastic Four #88

On a related note, I asked Lynne to include a link for you of the hundreds of comics trade paperbacks and hardbacks titles that we just added into our website inventory during just the past two weeks. Also, so you know, all 250,000+ of the books that we offer online are actually stored in the restricted rows to the rear of our Jason St. Mega-Store. While we cannot allow browsing in that area, we are quite happy to send one of our staff into the back area to pull for you any books that you might see listed on our website. Go ahead and make up a wish list from our website, and we will fill your want list for you in a flash at Jason St.!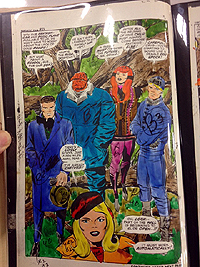 Splash Page - Color Guide of Fantastic Four #88

Returning to this Saturday's Jason St. auction, as the photos below clearly illustrate, this month's auction is especially cool because it consists of 400 scarce Silver age and Variant Edition comics, as well as books, toys, and statues that we just unearthed from our warehouse. I will also be auctioning 30 items from my personal collection, including Comics Original Art, Underground Comix, Rare Comics Fanzines, and the complete original color guide to FANTASTIC FOUR (1961) #88. Proceeds from the sale of my personal items will be donated to Rainbow Alley, a Denver area shelter for homeless GLBT youth.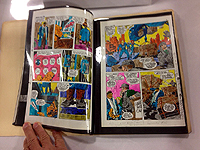 Double Page - Color Guide of Fantastic Four #88

In closing, please be aware that Saturday morning's auction will need to begin very promptly at 11:30 AM, and will absolutely need to end by 1:00 PM. I have a commitment to be at a major charity event on the other side of town at 2:00 PM, this one benefitting the White Rose scholarship fund.
Happy Collecting!
Chuck Rozanski,
President - Mile High Comics, Inc.
November 14, 2013

Sample of Rainbow Alley Auction Items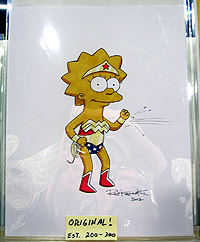 Rich Koslowski Sketch - Lisa/Wonder Woman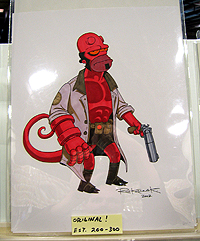 Rich Koslowski Sketch - Homer/Hellboy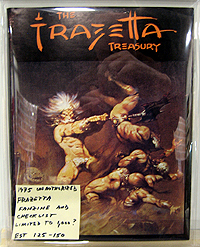 Frazetta Fanzine and Checklist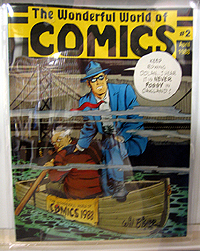 Spirit - Wonderful World of Comics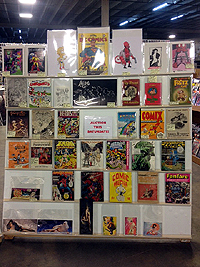 Rainbow Alley Auction - Board #1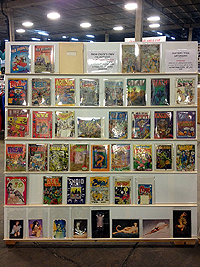 Rainbow Alley Auction - Board #2




No-Minimum Bid Auction - November 16th

View All of the Lots on Our Facebook Page




Mile High Comics - Jason Street Mega-Store


Mile High Comics Retail Store Locations