1970's Marvel Magazines Collection Plus Avengers, Spider-Man, X-Men
Howdy!
After a 1,000 mile round trip journey to Lincoln, Nebraska, I am back in Denver today. I drove to Lincoln to buy an extremely choice collection of older comics, including a high grade run of X-MEN (1963) #9-#400, and a similarly cool run of early SPIDER-MAN (1963) issues. There were a total of 4,500 comics in this one awesome collection, including many other key issues ( SANDMAN #1-#5, WOLVERINE (1982) #1-#4, NEW MUTANTS #87-#98, etc.) which made it well worth my driving a total of 14 hours.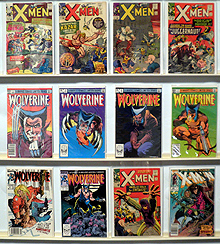 Comics from the Nebraska Collection

As I mentioned in Monday's newsletter, this latest purchase is part of an ongoing effort on my part to provide you with the most possible options of different kinds of comics on our website. By purchasing all manner of collections, I am being able to comprehensively restock us with comics ranging from early Silver Age issues (1950's) to present, in grades ranging from Fair - Near Mint. Given the remarkably high number of very diverse collections that I have purchased over the past 60 days, I can guarantee you at this point that we have definitely picked up some issues that you would love to have in your collection!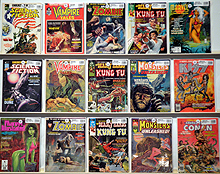 Some of the Magazines from the California Collections

To see an amazing illustration of the diversity of comics that we have added during just the past couple of weeks, I urge you to click on our overall Premium New-In-Stock link. When the sheer number of titles and issue numbers that we have been adding blows even me away, you know that we are making some serious progress. I was especially impressed with yesterday's list, which contains an incredible number of high grade Marvel magazines from the 1970's, including SAVAGE SWORD OF CONAN, DRACULA LIVES!, DEADLY HANDS OF KUNG-FU, VAMPIRE TALES, and many more. Also huge runs of CAPTAIN AMERICA and AVENGERS issues in various grades. Whew!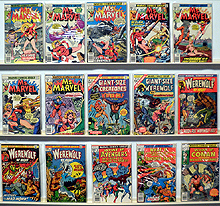 Some more comics from the Nebraska Collection

All of the above having been said, buying collections is not inexpensive for us, as we are blessed to be able to purchase such great collections only because we are oftentimes willing to pay more than any other comics dealer for choice material. At the same time, in order to share in the bounty that we have been receiving with you, I made the decision this morning to extend our 60% off NANETTE2 codeword sale for you until we can get all of the issues from this latest collection graded and on the system. The 60% off savings apply to almost all ten million comics that we have in stock, excepting only new issues, a few variants, and our CGC's. Please do enjoy these 60% off savings with our sincere thanks for your continuing support of our efforts on your behalf.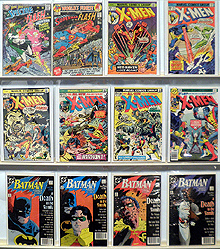 Even more comics from the awesome collections

As an aside, I did also want to mention that Will and Pam have worked very hard over the past two weeks to add about 1,000 scarce variants into our online listings. I was shocked to learn that about 300 of these variants have never before been offered by us, as they had no existing listing in our database...

Star Wars #23 Mile High Exclusive cover

I will close today's newsletter with a quick mention that our STAR WARS #23 variant cover released today, and our awesome CHAMPIONS #1 variant releases next Wednesday. You can still preorder our CHAMPIONS #1 for only $19.95. Limit three copies per client, please. Print runs on both of these exclusive Mile High Comics variants are set at the minimum allowed by Marvel, of 3,000 copies worldwide.

Champions (2016) #1 Mile High Exclusive cover

Happy Collecting!
Chuck Rozanski,
President - Mile High Comics, Inc.
September 28, 2016

P.S. Our drawing for the free $1,000 Mile High Comics shopping spree will be held on Saturday, so this is your last chance to enter. Entering essentially costs you nothing, as you receive one entry into the drawing for each $25 Mile High Comics gift certificate that you order from us by midnight, Friday. We will then either mail you your $25 certificate, or send you the registration number, and you can use that certificate in full with your next order with us. In the meantime, we will donate the $25 you have provided to "Feeding Denver's Hungry," a wonderful organization that helps provide food for homeless people, including many teens and elderly folks with disabilities. Only about 150 people are entered into the drawing thus far, so your odds of winning the $1,000 shopping spree are still quite good.