San Diego Comic Con Variants - 36 Hours Only
Howdy!
I have been inundated with questions about why I have not yet sent out a newsletter about this year's San Diego Comic-Con. I apologize for my delay, but we have been insanely busy, first with working out all of the logistic issues that related to setting up our huge booth, and then with helping fans once the dealer's room opened. In all honesty, I have never attended a SDCC where I was quite so overwhelmed...
The good news is that initial response to our efforts has seemingly been universally positive. Everyone likes the design and layout of our booth, and we seem to have picked the right material to bring. As a direct result, our sales were up by 50% over last year during Wednesday evening's 3-hour preview session. Thursday morning has begun at an even faster pace than last night, so this show is starting off really well! I am cautiously optimistic at this point that we will, indeed, reach that seemingly impossible $50,000 break-even point that I mentioned in one of last week's newsletters. Wish us luck...
As regards this year's convention, the big news is the major influx of families. I cannot ever recall a SDCC with such a high percentage of fans under the age of ten. Sunday has been the traditional day for families to get in at discount rates, but today we are already seeing coveys of young fans happily trooping through the aisles. I attribute this trend to the vast popularity of comics in the movies.
Another trend I immediately noticed was an increased fixation with exclusives. Practically every publisher and manufacturer now seeks to cover some if their costs by creating very low print run items, and then offering those items only through their own booth. This has created some ugly crowd control situations, as well as very long lines that obstruct many aisles. I heard that 4,500 fans swarmed the one toy booth last night, and that the situation around another toy booth became so unruly that they called off their promotion, at least until they could get it better organized today.
As regards the traditional San Diego Comic-Con exclusive toys and comics that we traditionally offer you upon our return, so many dealers ordered them that they were all allocated this year. We were only allowed, for example, to only have a mere 25% of our initial order on the very desireable SDCC ROCKET RACCOON #1 variant. The situation was even more dire on the SDCC HARLEY QUINN statue, which was grossly under-produced at 1,000 units. We are expecting to totally sell out of all of our HARLEY statues by Sunday.

Harley Quinn SDCC 2014 exlcusive statue.

All of the above having been said, I have decided to go ahead and offer everyone who reads this newsletter a shot at this year's SDCC exclusives immediately, rather than waiting until the show ends. What we will do is to set aside enough copies to fill our orders, and have those copies fly back to Denver with Will and Lynne on Monday evening, and will begin shipping them on Tuesday.
All of the above having been said, please remember that our supplies on all of these exclusives are very limited, and that we are selling them here at the show as fast as we can restock our exclusives table display. If you want them, please, please, please (!) order these immediately (in the NOTES SECTION) after finishing reading this newsletter, as we just cannot guarantee that we will have them in stock past tomorrow morning, and we may even sell out of some overnight, tonight. Also, please be aware that we have only 8 HARLEY QUINN statues available at the $200 price point, and I will need to drive those statues back to Denver by Wednesday. FYI, I already saw an eBay buy-it-now listing last evening for the statue at $260. Lots of fans are now paying their convention costs by flipping con exclusives immediately...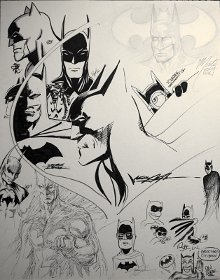 Batman Original Art: Neal Adams,
George Perez, Tone Rodriguez,
BUZZ!, Joel Adams, Matt Waite,
Batton Lash, Steve Oatney,
Monte Moore, Dan Conner,
Kristina Bad Hand, David Wong,
Bob Luedke, and Tony Fleecs.

My last item for today is a plug for a benefit auction for an amazing piece of original BATMAN art that we have listed on eBay right now. Organized and conceptualized by our beloved Joshua Andrews, this great art piece was drawn by 14 of the artists who attended our Denver Comic-Con Opening Night Party. They all added their own interpetations of BATMAN around a beautiful original BATMAN head sketch by Neal Adams! Joshua asked our artist guests to contribute to this one-of-a-kind collaboration specifically so that we could auction it for the benefit of the Denver Children's Advocacy Center, a registered 501 C-3charity that runs a large safehouse and counseling center for kids that have been sexually abused. The high auction bid for this unique piece is currently at $999.99, which I think is very low, especially considering that it is so very large.
Happy collecting!
Chuck Rozanski,
President-Mile High Comics, Inc.

July 24, 2014




Here are all of this year's San Diego Comic-Con exclusive items, along with prices and print runs. All prices are subject to revision as of noon, Saturday, with no leeway allowed on orders received after that point.
EXTINCTION PARADE: WAR #1 (MR) - SDCC 2014 EDITION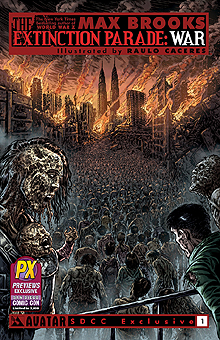 Limited to 2,000 copies.
$9.95
ADVENTURE TIME #30 - SDCC 2014 EDITION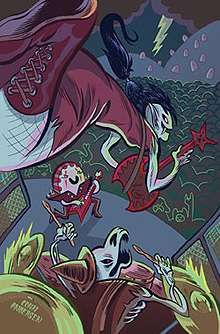 Limited to 3,000 copies.
$9.95
SCOOBY-DOO, WHERE ARE YOU? #47 - SDCC 2014 EDITION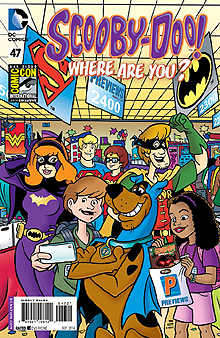 Limited to 5,000 copies.
$9.95
TRANSFORMERS VS. G.I. JOE #1 - SDCC 2014 EDITION CVR A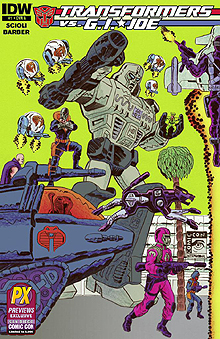 Limited to 3,000 copies.
$9.95
TRANSFORMERS VS. G.I. JOE #1 - SDCC 2014 EDITION CVR B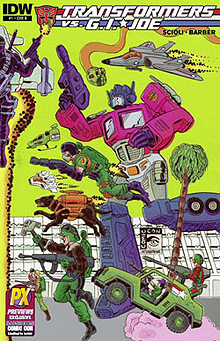 Limited to 3,000 copies.
$9.95
TRANSFORMERS VS. G.I. JOE #1 - SDCC 2014 EDITION CVR C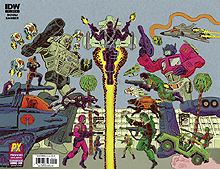 Limited to 600 copies.
$29.95
BLACK SCIENCE #7 - SDCC 2014 EDITION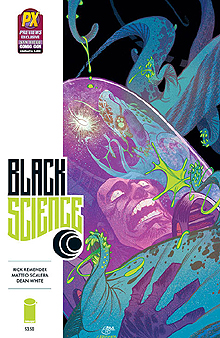 Limited to 3,000 copies.
$9.95
ROCKET RACCOON #1 SKOTTIE YOUNG B&W VARIANT - SDCC 2014 EDITION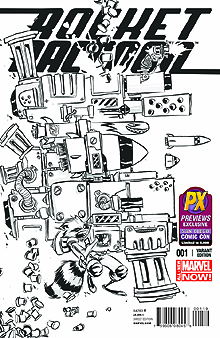 Limited to 5,000 copies.
$9.95
SPIDER-MAN 2099 #1 B&W VARIANT - SDCC 2014 EDITION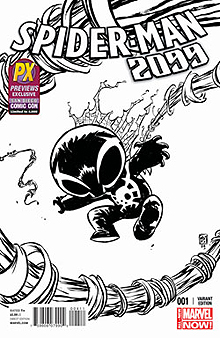 Limited to 4,000 copies.
$9.95
THE LEGENDARY STAR-LORD #1 SKOTTIE YOUNG B&W VARIANT - SDCC 2014 EDITION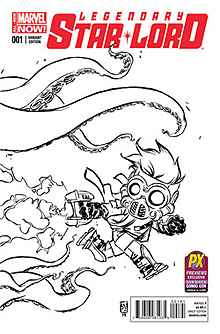 Limited to 5,000 copies.
$9.95
UNCANNY X-MEN #23 MINIMATES VARIANT - SDCC 2014 EDITION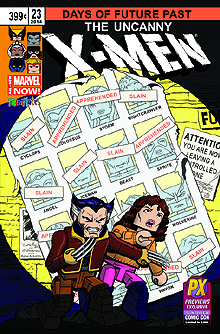 Limited to 5,000 copies.
$9.95
DOCTOR WHO: THE TENTH DOCTOR #1 - SDCC 2014 EDITION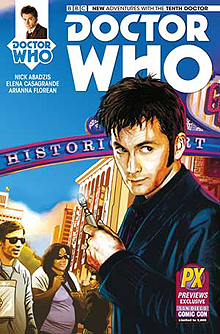 Limited to 3,000 copies.
$9.95
DOCTOR WHO: THE ELEVENTH DOCTOR #1 - SDCC 2014 EDITION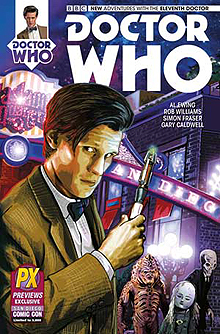 Limited to 3,000 copies.
$9.95