Local News - 4th of July Sale Starts this weekend!
Hi!
This is William with Mile High Comics. I just wanted to send out this quick email letting everyone know about all the things happening at Mile High Comics.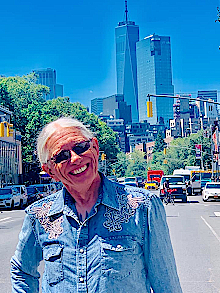 Chuck in New York with the Freedom Tower in the background

First, Chuck is in New York right now attending the 50th Anniversary of the Stonewall riots. We hope that he has a great time!
Second, we will be starting our 4th of JULY SALE this weekend. This sale will start Friday (3/28) at our Jason Street Mega Store. The discounts are as follows:
*All Back Issues 60% Off! (Excluding blue stickers, $1 books, and CGC's)
*All Funko Pop! Figures - 30% Off!
*All Action Figures - 30% Off!
*All Trade Paperbacks - 30% Off!
*All Comics Hardbacks - 30% Off!
*All Graphic Novels - 30% Off!
*All Statues - 30% Off!
*All Apparel - 30% Off!
*All Posters - 30% Off!

We decided to start this sale a week early after hearing from a lot of our customers that they and their families will be out of town next week for the long holiday weekend. And we wanted to make sure everyone got to enjoy these awesome deals!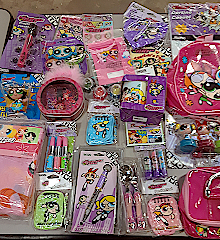 Just got in a collection of everything Power Puff Girls

We are constantly getting in collections of comics, trades, toys, and everything under the sun each and every day here at the Mega Store. So each time you come in, there is something new and exciting to look at. And everything will be on sale this weekend! So come on down with your kids, everyone will have a blast.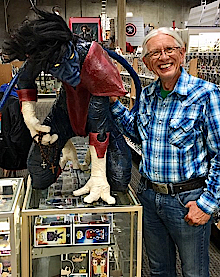 Come on in a check out our Life-Sized Nightcrawler by Jason Cook

And lastly we wanted to make sure everyone knows that we will have shorter hours on Thursday July 4th. Our hours will be 10:00 AM – 5:00 PM. We wanted to make sure all our employees had time to get back to their families for the holiday.
Hope you have a great Weekend!
William Moulton,
Operations Manager - Mile High Comics, Inc.
June 27, 2019