>Local News - All Ages Drag Show Sunday!
Hi!
Chuck is hoping to have a great turn out this Sunday, so if you can please come down to enjoy and support all our performers. You will have a blast!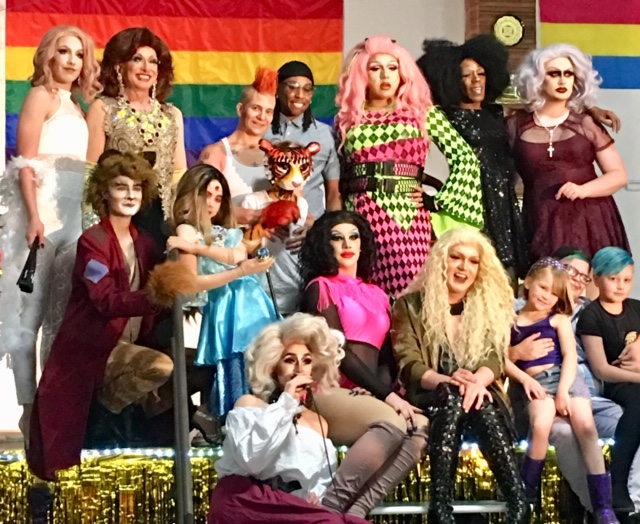 The cast of last month's All-Ages Drag Show

Sunday, June 16th, our All-Ages PRIDE NIGHT at the immense Mile High Comics Mega-Store, 4600 Jason St. (2 blocks south I-70/Pecos). Over a dozen talented performers will star in our 4th monthly ALL-AGES DRAG SHOW hosted by the awesome Miss Jessica. Admission is only a $5 donation (for the White Rose Scholarship Fund) for over two hours of fun! Seating begins at 5 PM, with performances by Denver's most talented young drag stars starting at 6 PM. Close out your Pride weekend by stopping by Mile High Comics Sunday night, and showing that you support our LGBTQ youth!
Denver's Fox 31 TV station is supposedly sending a crew to film our show. If you've always wanted to be on TV, attending our all-ages show might provide you with your magic moment.
Love is love..
William Moulton,
Operations Manager - Mile High Comics, Inc.
June 15, 2019