40% Off SUMMER! Codeword Begins
Howdy!
A very short newsletter today, as I have to hustle on back to my farm this afternoon to keep ahead of the invasive teasel plants that took over many areas when I was sick with West Nile a few years back. By diligently cutting them in early summer I can keep them in check, but if I let them get away from me they grow over six feet tall, and are then covered in nasty thorns. I'm about ten hours away from being completely done, so working into this evening should help a lot.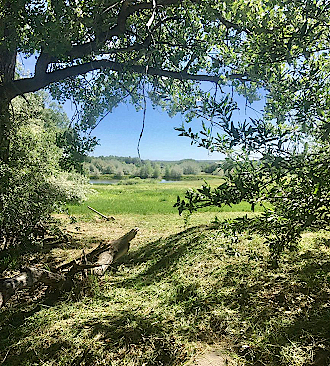 One of the Meadows at the Boulder Farm

I did want to come in for at least a little while this morning, however, as questions (and answers) continue to arise from my past couple of newsletters about DC Comics, and their ongoing difficulties resulting from their severing of their relationship with Diamond. Sadly, I am not the only one to have observed that this abandonment of Diamond by DC will have potentially catastrophic effect on the 2,000+ smaller companies that comprise the "Direct Market." With the pandemic having cost so many of those stores many weeks of lost revenues, and no substantial new comics publications on the short term horizon, the future is looking very grim for them, indeed.
On the flip side, more justifications for DC's decision are emerging. Questions of Diamond's current solvency are foremost, but that was almost a given in light of the fact that Diamond put all of their vendors on payment plans when they first shut down their operations. Even prior to those concerns, however, DC was apparently not pleased with Diamond's service, and/or the responsiveness of their staff. That pretty much mirrors comments from the retailer side of things, where some people are absolutely vitriolic in their condemnations of Diamond.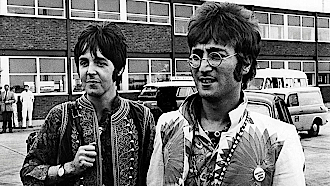 Paul McCartney and John Lennon

I do empathize with all of those emotional responses, but to cobble together a couple of lines from John Lennon/Paul McCartney's "Revolution":
"You say you want a revolution,
... we'd all love to see the plan..."
Simply destroying an existing structure that doesn't function as well as you would like serves no purpose, but to create chaos and extreme hardship for those reliant upon that system. I concur that many changes do need to be made, but DC deciding to essentially burn Diamond's house down doesn't help the Direct Market retailers one bit. Thank you, but no thank you. In all honesty, I personally expected far better from the home of "Truth, Justice, and the American Way..."
As regards life here at Mile High Comics, everyone is working very hard today on shipping the deluge of orders that we received last weekend. There's no way that we can get them all shipped this week, however, so please be patient and allow us until next week to get caught up again. In the meantime, I am initiating a new 40% off SUMMER! codeword sale for those of you who can give us a little extra time. This new codeword discount applies to all ten million+ of our back issue comics and magazines, excepting only new issues, a few variants, and our professionally-graded comics.
Happy collecting!
Chuck Rozanski/Bettie Pages,
President - Mile High Comics, Inc.
June 9, 2020
MARVEL
ALPHA FLIGHT (1983) (#1-130) #1 NEWSSTAND Very Good


ASTONISHING TALES (MARVEL) (1970) #3

ASTONISHING TALES (MARVEL) (1970) #3 Good

AVENGERS (1963) (#1-402) (MARVEL) #116 Fair

BLACK PANTHER (2016) (#1-18) (MARVEL) #5 Near Mint/Mint

DAREDEVIL (1964) (#1-380) (MAN WITHOUT FEAR) (MARVEL) #132 Good
DAREDEVIL (1964) (#1-380) (MAN WITHOUT FEAR) (MARVEL) #161 NEWSSTAND Fine
DAREDEVIL (1964) (#1-380) (MAN WITHOUT FEAR) (MARVEL) #181 Fine
DAREDEVIL (1964) (#1-380) (MAN WITHOUT FEAR) (MARVEL) #183 Very Good
DAREDEVIL (1964) (#1-380) (MAN WITHOUT FEAR) (MARVEL) #196 Very Good
DAREDEVIL (1964) (#1-380) (MAN WITHOUT FEAR) (MARVEL) #254 Fine

FANTASTIC FOUR (1961) (#1-416) (MARVEL) #120 Very Good
FANTASTIC FOUR (1961) (#1-416) (MARVEL) #126 Very Good

GROO THE WANDERER (1985) #1 Fine

INVADERS (1975) (#1-41) (MARVEL) #41 NEWSSTAND Good

IRON MAN (1968) (#1-332) (INVINCIBLE IRON MAN)(MARVEL) #100 WHITMAN Good

MARVEL PREMIERE (1972) #2 Very Good

MARVEL TAILS (1983) #1 NEWSSTAND Very Good

NEW MUTANTS (1983) (#1-100) (MARVEL) #25 Very Good


NEW MUTANTS (1983) (#1-100) (MARVEL) #26

NEW MUTANTS (1983) (#1-100) (MARVEL) #26 Very Good
NEW MUTANTS (1983) (#1-100) (MARVEL) #100 Very Fine

ROCKET RACCOON (1985) (#1-4) (MARVEL) #2 NEWSSTAND Very Good
ROCKET RACCOON (1985) (#1-4) (MARVEL) #3 Fine
ROCKET RACCOON (1985) (#1-4) (MARVEL) #4 Fine

ROM (1979) (#1-75) (MARVEL) #1 NEWSSTAND Very Good

SECRET WARS (1984) (#1-12) (LIMTED SERIES) (MARVEL) #1 Fine

SGT. FURY AND HIS HOWLING COMMANDOS (1963) #51 Good

SPIDER-MAN (1963) (AMAZING SPIDER-MAN) (#1-441) #191 Fine
SPIDER-MAN (1963) (AMAZING SPIDER-MAN) (#1-441) #192 BLANK CODE Very Good
SPIDER-MAN (1963) (AMAZING SPIDER-MAN) (#1-441) #200 NEWSSTAND Very Good
SPIDER-MAN (1963) (AMAZING SPIDER-MAN) (#1-441) #212 NEWSSTAND Very Good
SPIDER-MAN (1963) (AMAZING SPIDER-MAN) (#1-441) #244 Fine
SPIDER-MAN (1963) (AMAZING SPIDER-MAN) (#1-441) #249 NEWSSTAND Very Good
SPIDER-MAN (1963) (AMAZING SPIDER-MAN) (#1-441) #250 NEWSSTAND Very Good
SPIDER-MAN (1963) (AMAZING SPIDER-MAN) (#1-441) #260 Fine
SPIDER-MAN (1963) (AMAZING SPIDER-MAN) (#1-441) #261 Very Fine
SPIDER-MAN (1963) (AMAZING SPIDER-MAN) (#1-441) #270 Fine
SPIDER-MAN (1963) (AMAZING SPIDER-MAN) (#1-441) #281 NEWSSTAND Very Good
SPIDER-MAN (1963) (AMAZING SPIDER-MAN) (#1-441) #284 Very Good
SPIDER-MAN (1963) (AMAZING SPIDER-MAN) (#1-441) #286 Near Mint/Mint
SPIDER-MAN (1963) (AMAZING SPIDER-MAN) (#1-441) #287 Very Fine
SPIDER-MAN (1963) (AMAZING SPIDER-MAN) (#1-441) #289 NEWSSTAND Fine


SPIDER-MAN (1963) (AMAZING SPIDER-MAN) (#1-441) #322

SPIDER-MAN (1963) (AMAZING SPIDER-MAN) (#1-441) #322 Very Fine
SPIDER-MAN (1963) (AMAZING SPIDER-MAN) (#1-441) #323 Fine
SPIDER-MAN (1963) (AMAZING SPIDER-MAN) (#1-441) #324 Near Mint/Mint
SPIDER-MAN (1963) (AMAZING SPIDER-MAN) (#1-441) #325 Near Mint/Mint
SPIDER-MAN (1963) (AMAZING SPIDER-MAN) (#1-441) #328 Fine
SPIDER-MAN (1963) (AMAZING SPIDER-MAN) (#1-441) #332 Very Fine
SPIDER-MAN (1963) (AMAZING SPIDER-MAN) (#1-441) #333 Fine
SPIDER-MAN (1963) (AMAZING SPIDER-MAN) (#1-441) #344 Very Fine
SPIDER-MAN (1963) (AMAZING SPIDER-MAN) (#1-441) #345 Near Mint/Mint
SPIDER-MAN (1963) (AMAZING SPIDER-MAN) (#1-441) #365 Very Good

SPIDER-MAN ANNUAL (1964) (#1-28) (MARVEL) #22 Very Fine

STRANGE TALES (1951) (#1-85 ATLAS, #86-188 MARVEL) #154 Fine

SUB-MARINER (1968) (#1-72) (PRINCE NAMOR SUB-MARINER) #3 Fine

SUPER-VILLAIN CLASSICS (1983) #1 NEWSSTAND Very Good

TALES OF SUSPENSE (1959) (#1-99) (ATLAS/MARVEL) #84 Very Good

TALES TO ASTONISH (1959) (#1-21 ATLAS, #22-101 MARVEL) #85 Very Good

THOR (1962) (#83-125 JOURNEY INTO MYSTERY, 126-502) #108 Fair

TRANSFORMERS (1984) (#1-80) (MARVEL) #1 NEWSSTAND Fine


ULTIMATE FALLOUT (2011) #4 2ND BAGLEY

ULTIMATE FALLOUT (2011) #4 2ND BAGLEY Near Mint/Mint

WEB OF SPIDER-MAN (1985) (#1-129) (MARVEL) #1 Fine

WOLVERINE (1988) (#1/2-189) (MARVEL) #2 Very Fine
WOLVERINE (1988) (#1/2-189) (MARVEL) #8 Near Mint/Mint

X-FACTOR (1986) (#1-149) (ORIGINAL X-MEN) #6 NEWSSTAND Good

X-MEN (1963) (#1-113, UNCANNY X-MEN #114-544) (MARVEL) #248 Near Mint/Mint
X-MEN (1963) (#1-113, UNCANNY X-MEN #114-544) (MARVEL) #256 Fine
X-MEN (1963) (#1-113, UNCANNY X-MEN #114-544) (MARVEL) #268 Near Mint/Mint

X-MEN AND THE TEEN TITANS (1982) #1 Fine

DC
ACTION COMICS (1938) (#0-600, 643-904) (DC) #328 Very Good
ACTION COMICS (1938) (#0-600, 643-904) (DC) #349 Good
ACTION COMICS (1938) (#0-600, 643-904) (DC) #354 Good
ACTION COMICS (1938) (#0-600, 643-904) (DC) #356 Fair
ACTION COMICS (1938) (#0-600, 643-904) (DC) #395 Good

ALL-AMERICAN MEN OF WAR (1952) #108 Good

AQUAMAN (1962) (#1-63) (DC) #19 Good


ARROW (DC) (GREEN ARROW) (2013) #1

ARROW (DC) (GREEN ARROW) (2013) #1 Near Mint/Mint
ARROW (DC) (GREEN ARROW) (2013) #1 Very Fine
ARROW (DC) (GREEN ARROW) (2013) #2 Near Mint/Mint
ARROW (DC) (GREEN ARROW) (2013) #3 Near Mint/Mint
ARROW (DC) (GREEN ARROW) (2013) #4 Near Mint/Mint
ARROW (DC) (GREEN ARROW) (2013) #5 Near Mint/Mint
ARROW (DC) (GREEN ARROW) (2013) #6 Near Mint/Mint
ARROW (DC) (GREEN ARROW) (2013) #7 Near Mint/Mint
ARROW (DC) (GREEN ARROW) (2013) #8 Near Mint/Mint
ARROW (DC) (GREEN ARROW) (2013) #9 Near Mint/Mint
ARROW (DC) (GREEN ARROW) (2013) #10 Near Mint/Mint
ARROW (DC) (GREEN ARROW) (2013) #11 Near Mint/Mint
ARROW (DC) (GREEN ARROW) (2013) #12 Near Mint/Mint

ARROW: SEASON 2.5 (DC) (GREEN ARROW) (2014) #1 Near Mint/Mint

BATGIRL (2009) (#1-24) (DC) #1 Near Mint/Mint
BATGIRL (2009) (#1-24) (DC) #2 Near Mint/Mint
BATGIRL (2009) (#1-24) (DC) #3 Near Mint/Mint
BATGIRL (2009) (#1-24) (DC) #4 Near Mint/Mint
BATGIRL (2009) (#1-24) (DC) #5 Near Mint/Mint
BATGIRL (2009) (#1-24) (DC) #6 Near Mint/Mint
BATGIRL (2009) (#1-24) (DC) #7 Near Mint/Mint
BATGIRL (2009) (#1-24) (DC) #8 Near Mint/Mint
BATGIRL (2009) (#1-24) (DC) #9 Very Fine


BATMAN (1940) (#0-713) (DC) #405

BATMAN (1940) (#0-713) (DC) #405 Very Fine
BATMAN (1940) (#0-713) (DC) #406 Fine
BATMAN (1940) (#0-713) (DC) #407 Fine
BATMAN (1940) (#0-713) (DC) #427 Fine
BATMAN (1940) (#0-713) (DC) #429 Very Good

BATMAN ETERNAL (2014) #1 Very Fine

BATTLE CHASERS (1999) (#5-8) (DC WILDSTORM) #6 VARIANT (DC/Wildstorm) Near Mint/Mint
BATTLE CHASERS (1999) (#5-8) (DC WILDSTORM) #7 CAMPBELL (DC/Wildstorm) Near Mint/Mint
BATTLE CHASERS (1999) (#5-8) (DC WILDSTORM) #8 (DC/Wildstorm) Near Mint/Mint

BLACKHAWK (1989) (#1-16) (DC) #10 Near Mint/Mint
BLACKHAWK (1989) (#1-16) (DC) #12 Near Mint/Mint
BLACKHAWK (1989) (#1-16) (DC) #14 Very Fine
BLACKHAWK (1989) (#1-16) (DC) #15 Near Mint/Mint
BLACKHAWK (1989) (#1-16) (DC) #16 Near Mint/Mint

BLACKHAWK SPECIAL (1992) #1 Near Mint/Mint

BLACKHAWKS (2011) #1 Near Mint/Mint

BLITZKRIEG (1976) #1 Fine
BLITZKRIEG (1976) #3 Fine

BRAVE AND THE BOLD (2006) #28 Near Mint/Mint

CRISIS ON INFINITE EARTHS (1985) #1 Fine
CRISIS ON INFINITE EARTHS (1985) #7 Fine
CRISIS ON INFINITE EARTHS (1985) #8 Fine

DEATHSTROKE: THE TERMINATOR (1991) #15 Very Fine

DEMON (1972) (#1-16) (JACK KIRBY) (DC) #2 Very Good
DEMON (1972) (#1-16) (JACK KIRBY) (DC) #3 Very Good
DEMON (1972) (#1-16) (JACK KIRBY) (DC) #5 Fine
DEMON (1972) (#1-16) (JACK KIRBY) (DC) #8 Very Good

DETECTIVE COMICS (1937) (#0-881) (DC) #474 Fine
DETECTIVE COMICS (1937) (#0-881) (DC) #500 NEWSSTAND Fine
DETECTIVE COMICS (1937) (#0-881) (DC) #500 Very Fine

FIRST ISSUE SPECIAL (1975) #13 Very Good

HOUSE OF SECRETS (1956) #86 Fine

ISIS (MIGHTY ISIS) (1976) #1 Fine

KAMANDI (1972) #4 Very Good

KUNG-FU FIGHTER #1 Very Good

MISTER MIRACLE (1971) (#1-25) (DC) #9 Very Good

PHANTOM STRANGER (1969) (#1-42) #18 Very Good

RAGMAN (1976) (#1-5) (DC) #1 Fine

SECRETS OF SINISTER HOUSE (1972) #18 Good

SHADOW (1973) (#1-12) (DC) #2 Fine

SHAZAM! (1973) (#1-35) (WITH ONE MAGIC WORD...) #5 Fine
SHAZAM! (1973) (#1-35) (WITH ONE MAGIC WORD...) #7 Fine
SHAZAM! (1973) (#1-35) (WITH ONE MAGIC WORD...) #9 Fine
SHAZAM! (1973) (#1-35) (WITH ONE MAGIC WORD...) #10 Very Good

SUPERBOY (1949) (#1-258) (DC) #125 Fair

SUPERGIRL (1982) (#1-23) (DC) #1 NEWSSTAND Fine

SWAMP THING (1972) (#1-24) #11 Fine
SWAMP THING (1972) (#1-24) #12 Very Good

TARZAN (1972) (#207-258) (DC) #210 Fine


TEEN TITANS (1966) (#1-53) (DC) #31

TEEN TITANS (1966) (#1-53) (DC) #31 Very Good

TEEN TITANS (1980) (#1-91) (DC) #44 NEWSSTAND Very Good

DARK HORSE COMICS
BALTIMORE: CURSE BELLS (DARK HORSE) (MIGNOLA) (2011) #2 Near Mint/Mint

BALTIMORE: DR. LESKOVAR'S REMEDY (DARK HORSE) (MIGNOLA) (2012) #1 MIGNOLA Near Mint/Mint

BALTIMORE: INQUISITOR (DARK HORSE) (MIGNOLA) (2013) #1 Near Mint/Mint

BETTIE PAGE: QUEEN OF THE NILE (1999) #2 Very Fine

CONAN THE CIMMERIAN (2008) #1 Near Mint/Mint

SWORD DAUGHTER (2018) #7 A OLIVER Near Mint/Mint

IMAGE COMICS
ANT (2005) (#1-11) (IMAGE) #1 Near Mint/Mint
ANT (2005) (#1-11) (IMAGE) #3 Near Mint/Mint

APHRODITE IX (IMAGE TOP COW) (2000) #0 (Image Top Cow) Near Mint/Mint
APHRODITE IX (IMAGE TOP COW) (2000) #1 TURNER (Image Top Cow) Near Mint/Mint

ART OF WITCHBLADE ONE-SHOT (IMAGE TOPCOW) (2006) #1 (Image Top Cow) Near Mint/Mint


BATTLE CHASERS (1998) (#1-4) (IMAGE/CLIFFHANGER) #1

BATTLE CHASERS (1998) (#1-4) (IMAGE/CLIFFHANGER) #1 Near Mint/Mint

BATTLE CHASERS (2001) (#9-UP) (IMAGE) #9 Near Mint/Mint

BATTLE CHASERS PRELUDE (IMAGE) (1998) #1 Fine

BLACK FLAG (1995) (#0-4) (MAXIMUM/IMAGE) #1 Fine

THUMBS (2019) #2 Near Mint/Mint

INDEPENDENTS
ADVENTURES INTO THE UNKNOWN (1948) #164 (ACG) Good

AIRBOY: 1942 BEST OF ENEMIES (MOONSTONE) (2009) #1 A (Moonstone) Near Mint/Mint

AIRBOY: DEADEYE (ANTARCTIC) (2012) #5 (Antarctic Press) Near Mint/Mint

AIRFIGHTERS (AIRBOY) (2010) #1 A (Moonstone) Near Mint/Mint
AIRFIGHTERS (AIRBOY) (2010) #1 B (Moonstone) Near Mint/Mint
AIRFIGHTERS (AIRBOY) (2010) #2 A (Moonstone) Near Mint/Mint

ANT (2004) (#1-4) (ARCANA) #1 COVER B (Arcana Studio) Near Mint/Mint
ANT (2004) (#1-4) (ARCANA) #2 COVER B (Arcana Studio) Near Mint/Mint
ANT (2004) (#1-4) (ARCANA) #2 (Arcana Studio) Very Fine
ANT (2004) (#1-4) (ARCANA) #3 (Arcana Studio) Very Fine
ANT (2004) (#1-4) (ARCANA) #4 COVER A (Arcana Studio) Very Fine


ANT UNLEASHED (BIG CITY COMICS) (2007) #1

ANT UNLEASHED (BIG CITY COMICS) (2007) #1 (Big City Comics) Near Mint/Mint
ANT UNLEASHED (BIG CITY COMICS) (2007) #2 (Big City Comics) Near Mint/Mint
ANT UNLEASHED (BIG CITY COMICS) (2007) #3 (Big City Comics) Near Mint/Mint

BALLAD OF UTOPIA (BLACK DAZE) (1998) #3 (Black Daze) Near Mint/Mint
BALLAD OF UTOPIA (BLACK DAZE) (1998) #3 (Black Daze) Very Fine
BALLAD OF UTOPIA (BLACK DAZE) (1998) #4 (Black Daze) Very Fine
BALLAD OF UTOPIA (BLACK DAZE) (1998) #5 (Black Daze) Near Mint/Mint
BALLAD OF UTOPIA (BLACK DAZE) (1998) #5 (Black Daze) Very Fine
BALLAD OF UTOPIA (BLACK DAZE) (1998) #8 (Black Daze) Near Mint/Mint

BALLISTIC (BLACK MASK COMICS) (2013) #1 (Black Mask) Near Mint/Mint
BALLISTIC (BLACK MASK COMICS) (2013) #2 (Black Mask) Near Mint/Mint

BALTIMORE COMIC-CON OFFICIAL SOUVENIR PROGRAM #1 2000 (CARDS, COMICS, & COLLECIBLES) Fine
BALTIMORE COMIC-CON OFFICIAL SOUVENIR PROGRAM #1 2005 (CARDS, COMICS, & COLLECIBLES) Near Mint/Mint
BALTIMORE COMIC-CON OFFICIAL SOUVENIR PROGRAM #2006 (CARDS, COMICS, & COLLECIBLES) Near Mint/Mint
BALTIMORE COMIC-CON OFFICIAL SOUVENIR PROGRAM #2006 (CARDS, COMICS, & COLLECIBLES) Very Fine

BANANA SUNDAYS (Oni Press Inc.) (2005) #4 (Oni Press Inc.) Near Mint/Mint

BANG GANG (Eros Comix (Fantagraphics)) (WALLY WOOD) (ADULT) #1 (Eros Comix (Fantagraphics)) Very Good

BLACK TERROR (2008) (#1-14) (DYNAMITE) #3 TEXEIRAB&W (DYNAMITE Entertainment) Near Mint/Mint


FLAMING CARROT STORIES (1994) #1

FLAMING CARROT STORIES (1994) #1 (Bob Burden Studios) Fine

SUPERBABES STARRING FEMFORCE (2019) #2 (AC Comics) Fine
SUPERBABES STARRING FEMFORCE (2019) #2 (AC Comics) Near Mint/Mint

TANK GIRL: FULL COLOR CLASSICS (2018) #3 A HEWLETT (Titan Distributing) Near Mint/Mint
TANK GIRL: FULL COLOR CLASSICS (2018) #3 B HEWLETT (Titan Distributing) Near Mint/Mint
TANK GIRL: FULL COLOR CLASSICS (2018) #3 C HEWLETT (Titan Distributing) Near Mint/Mint

TEAM SONIC RACING ONE-SHOT (2018) #1 (IDW Publishing) Near Mint/Mint

TEST (2019) #1 A HICKMAN (Vault) Near Mint/Mint

THREE STOOGES: SHEMPTASTIC SHEMPTACULAR SPECIAL (2017) #1 LAROCQUE (American Mythology) Near Mint/Mint

THRESHOLD: ALLURE (2019) #4 (Boundless Comics) Near Mint/Mint
THRESHOLD: ALLURE (2019) #4 BONDAGE (Boundless Comics) Near Mint/Mint