New Mile High Comics Mega-Store Video Link
Howdy!
We have had a whirlwind day here at Mile High Comics, with collection after collection walking in the door. Most of what we bought today were toys and statues, but about 500 nice back issues have also walked in (so far). The best issue we took in today was a Fine+ HULK (1962) #181, but it did not even make it into our showcase. One of the toy sellers immediately took it in lieu of cash for his collection. We did also receive some very nice DEADPOOL issues, all of which will appear in tomorrow's Premium New-In-Stock link.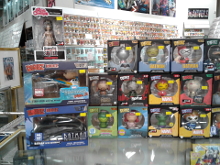 A collection a POPS and other toys Lisa just bought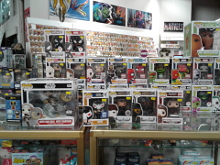 A collection a POPS and other toys Lisa just bought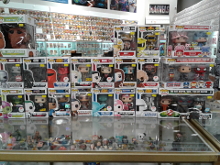 A collection a POPS and other toys Lisa just bought

This cornucopia of purchasing simply expands upon my core premise here at Mile High Comics, which is that we exist primarily to be a repository of some of the finest comic books, graphic novels, and comics magazines ever published. When you visit our Jason St. store we want to assure that we have in stock for you at least a few of those key issues that you seeking elsewhere for years, without any luck. To accomplish that goal we just keep buying a seemingly endless number of collections, with each typically containing a few more issues that help us to broaden our selection. Most of those newly-purchased issues then end up also being listed on our website, but many fans find that visiting the Mega-Store allows them to purchase some titles and/or issue numbers that may currently be out-of-stock on the website. Just saying...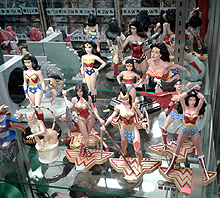 Some of our Wonder Woman statues in the Mega Store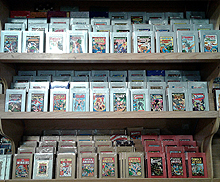 Some of our Marvel Masterworks in the Mega Store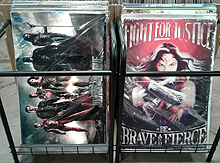 a few of the 1,000's of posters in the Mega Store

Speaking of Jason St, as of yesterday our sales to date for the month of March were running at 163%! of the same period last year. What makes this amazing growth all the more remarkable is that we have achieved these gains in an environment when most comics shops would be grateful to be even with last year, but few are able. How have we been able to do so well? Buying, buying, and more buying! Our store is absolutely packed with incredible collectibles in every corner, and we try to never turn down a collection if it is at all affordable to us. That means that we are perpetually draining our company checkbook to pay for collections, but we also have just an amazingly awesome selection. What the hell, money isn't everything...

ARCHIE (2015) #1 Mile High Exclusive

I'll close with a couple of quick business notes: First, our annual 40% off SPRING! codeword sale will end next week. For the time being, however, you can still purchase almost any of our ten million back issue comics and magazines for a full 40% off of list price. Only new issues, a few variants, and our professionally-graded comics are excluded. Second, we still have ten copies of our Mile High Comics exclusive variant edition of ARCHIE #1 available for only $1 each. These issues got wet during our May 8th hailstorm, and are wrinkled, but otherwise fine. Limit one per client, please. List price in NM is $29.95. Finally, here is a link to a fun little video about our Jason St. Mega-Store that Chris Brunn filmed for us earlier this month. We will be running this as an advertisement in the Denver area.
Happy collecting!
Chuck Rozanski,
President - Mile High Comics, Inc.
March 27, 2018