New Comics Distribution Ends
Howdy!
Our world of comics profoundly changed today, perhaps forever. For the first time in my memory, all shipping of new comics has ended. We received that information in a letter from Diamond Distributing yesterday, in which they announced that whatever comics that they received from publishers this week would be held at their main warehouse, at least until the Coronavirus pandemic subsided enough for a critical mass of comics shops to reopen.
Were this temporary publishing shutdown taking place in a vibrant and healthy market, I would have no concerns. Modern comics publishing is, however, an 87 year-old business (born in 1933), that has been in failing health for years. If even 20% of the comics shops in America cannot reopen after the pandemic restrictions are lifted, I doubt that we will see a revival. Simply put, both AT&T (Time/Warner's (DC comic) new parent company) and Disney (Marvel's parent company) are in dangerous financial stress right now. Expecting them to allocate precious resources to restoring print publishing is simply not logical. Maintaining intellectual property rights might have (barely) justified their decisions to continue to issue paper comics on a monthly basis up to now, but the vast financial losses currently being absorbed by those two media giants are going to require severe cost-cutting if they are to survive as ongoing enterprises. Sadly, keeping comic book publishing alive may well rank among the least of their concerns.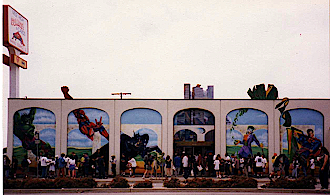 Our California Mega Store in the 90's

Truth be told, I have been anticipating this eventuality for over a decade. Our company's steady retreat from having eight stores in Colorado and California, to only operating our gigantic Jason St. Mega-Store and our online website, reflected my determined efforts to insulate us from the impending demise of the new comics market. Whereas we were once one of the largest new comics accounts in America, we have since reduced new comics to less than 20% of our gross revenues, and pretty much zero as regards our earnings.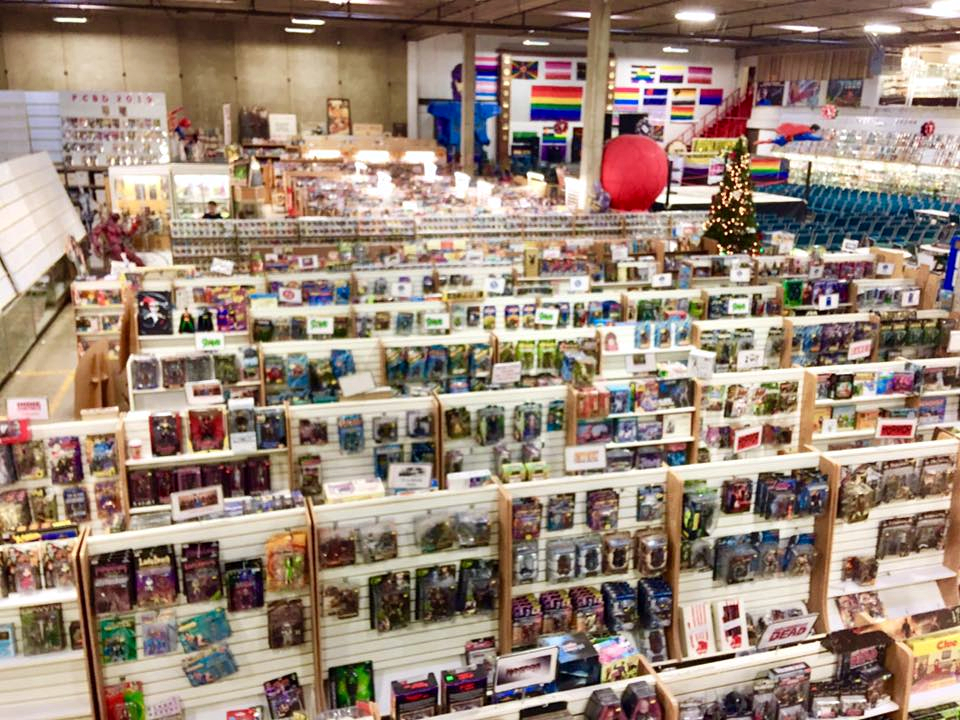 Our Action Figure & Toy Area in our Mega Store

To be clear, during our strategic retreat we have continued to faithfully serve all of our existing new comics clients, but out of an abundance of caution have not sought to add any new clients. Instead, we have invested huge sums of our precious working capital into purchasing vast quantities of back issue comics, graphic novels, toys, statues, and other pop culture merchandise. In effect, we converted our entire business into a "pop culture repurposing center," with our core business now being focused on helping to facilitate secondary market redistribution's between fans in dire need of financial assistance, and fans who still have the means to avidly collect that which brings them joy.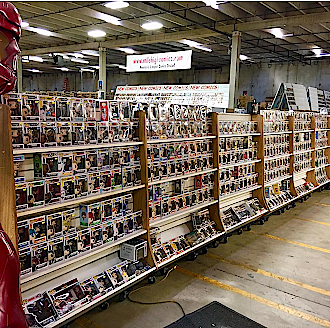 Some of our Funko Pops in our Mega Store

Our new enterprise is most certainly not a business model that will ever make us rich, but it sure does make a lot of people happy. In all honesty, at this stage in my career, that is all that I truly seek. It also allows us some measure of funding to continue to advocate for those comics and graphic novel publishers who do survive this shutdown, both in print, and online. If that number declines significantly over the next few months, I will most certainly not be happy, but I will also be not at all surprised. Nonetheless, Mile High Comics will still be here when that new dawn breaks, and we will continue to help all of those that we possibly can in our beloved comics world to get back up, and to keep going. Love is love.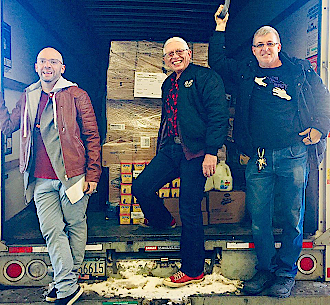 Aaron Betz, Chuck Rozanski, and Jim Scharper unload a truck for "Feeding Denver's Hungry"

I will close today's melancholy newsletter by mentioning that a "shelter in place" order that was announced yesterday by the City of Denver which is forcing our Jason St. Mega-Store to close today at 5 PM, for an indefinite period. The one bit of good news in all this unhappiness is that we are still being allowed under the current quarantine rules to keep fulfilling our online orders for people who are trapped in their homes during the pandemic. Aside from volunteering with "Feeding Denver's Hungry" over the next few weeks, I will be working with about six volunteers from my beloved Mile High Comics staff to keep shipping out orders for you. Our 65% off VIRUS! codeword remains in effect for you in most of our back issues, and all of our books are currently still available to you at half price. Please do allow a little extra time for shipping, however, as we are seeing an onslaught of orders from fans with plenty of time in their hands to organize their collections.
Be safe!
Chuck Rozanski/Bettie Pages,
President - Mile High Comics, Inc.
March 24, 2020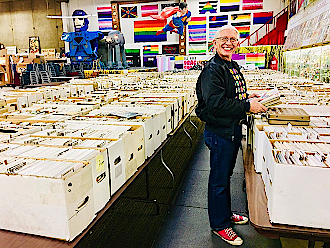 Chuck pulling 5 lbs Mystery Boxes

P.S. We have been getting the new 5 lbs "Mystery Boxes" ready, so now we can also offer our "mystery boxes" by letters of the alphabet. At this time we have letters A-D ready to go. We are now offering Free shipping on these mystery boxes to everyone living in the continental United States, so you will only be charged $29.95 for each 5 lb Mystery Box. We know these are tough times, and we want to do whatever we can to make sure everyone has something to read during these times and these mystery boxes are perfect.