10,000+ Comics Just Arrived - All Half Price
Howdy!
I received a last-minute phone call yesterday, about a really nice comics collection that was available to us in the far south reaches of Denver. I had first spoken to this lady here weeks ago, but she chose yesterday to finally make the decision to sell to us. That was all well and good, and the collection was well worth my effort as it consisted of over 10,000 individual back issues, including about 1,200 key issues. The only problem was that I actually had zero time left in my schedule, as Bettie is frantically trying to pack for her appearance in Seattle on Thursday.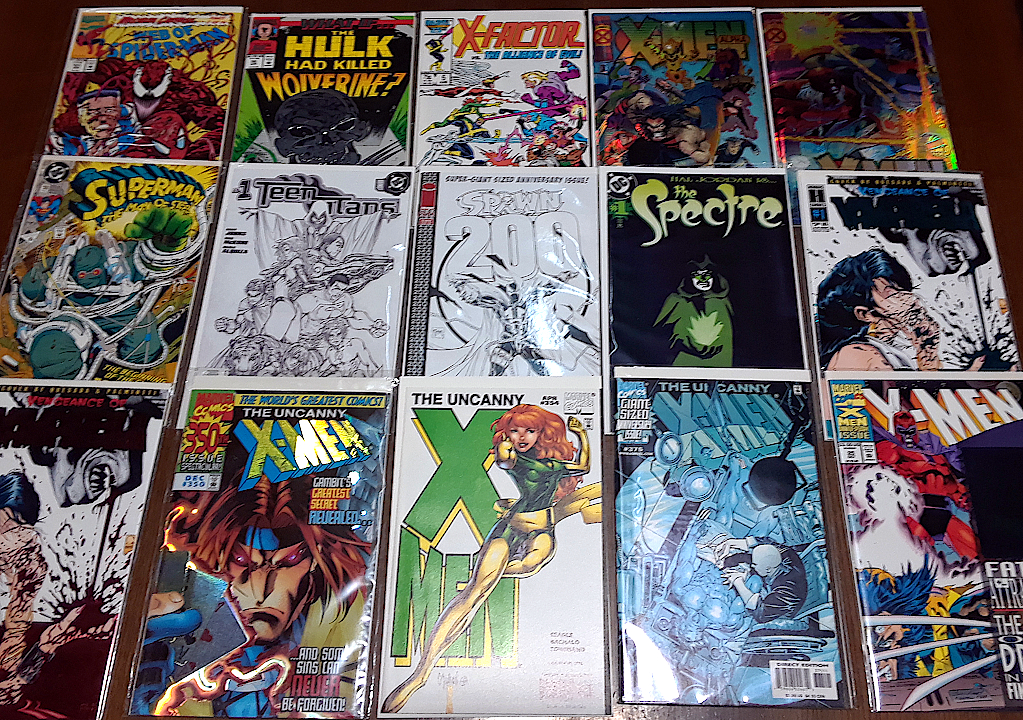 Some of the comics from this collection (Will be up for sale Thurday)

I mention my dilemma because I want to make the point that my first and foremost priority remains serving your needs, and the needs of all the many thousands of avid comics fans around the world who support us. I truly love Bettie's adventures, but I never loose sight of the fact that my life's first commitment is to tracking down scarce comics, books, and magazines for you. Yesterday's collection fit that description perfectly, so I am very happy that I took the time to drive to that lady's house, buy the deal, and load them all in my minivan. Tomorrow's Premium New-In-Stock link on our website should be filled with excellent comics for you!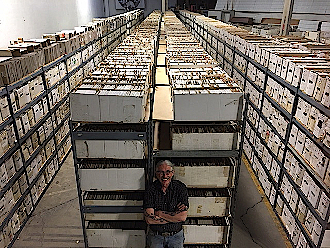 Chuck infront of our Back Issue racks

At the same time as we are adding great comics, we are also keeping our 50% off STANLEE! codeword sale in effect for you on all ten million of our back issue comics and magazines, including the issues that were just added. Only new issues, a few variants, and our professionally-graded comics are excluded from the half price sale. Free shipping also remains available for all (net) orders over $60 for delivery in the USA, and orders over $150 shipping to most other countries. Enjoy!
As regards Bettie, she will be making an appearance at Neighbors nightclub in Seattle tomorrow (Thursday) evening at a special benefit show for the Seattle Monarchs travel fund. Door is at 7, show begins at 8. If Bettie can find someone to help her put on her makeup (she's still learning...) she is also planning to perform (lip synch) a fun number during the show. Cover for this show at Neighbors is very nominal, and the Thursday night events generally only attract about 30-40 people, so it should be a very relaxed atmosphere. If you like drag shows (or think that you might) please stop by and say "howdy!" Bettie would love to meet you, and I think that you will like her number.
Happy collecting!
Chuck Rozanski,
President - Mile High Comics, Inc.
February 13, 2019
Here are just a few pictures of our newly-arrived issues. More will be listed tomorrow!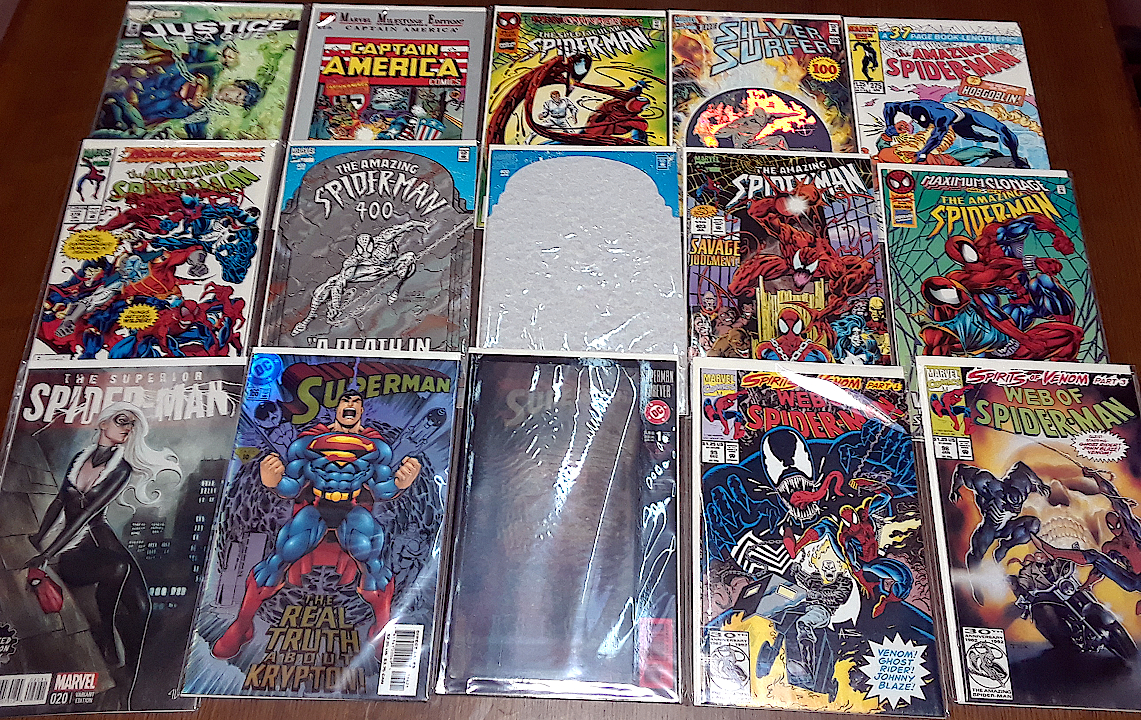 Some of the comics from this collection (Will be up for sale Thurday)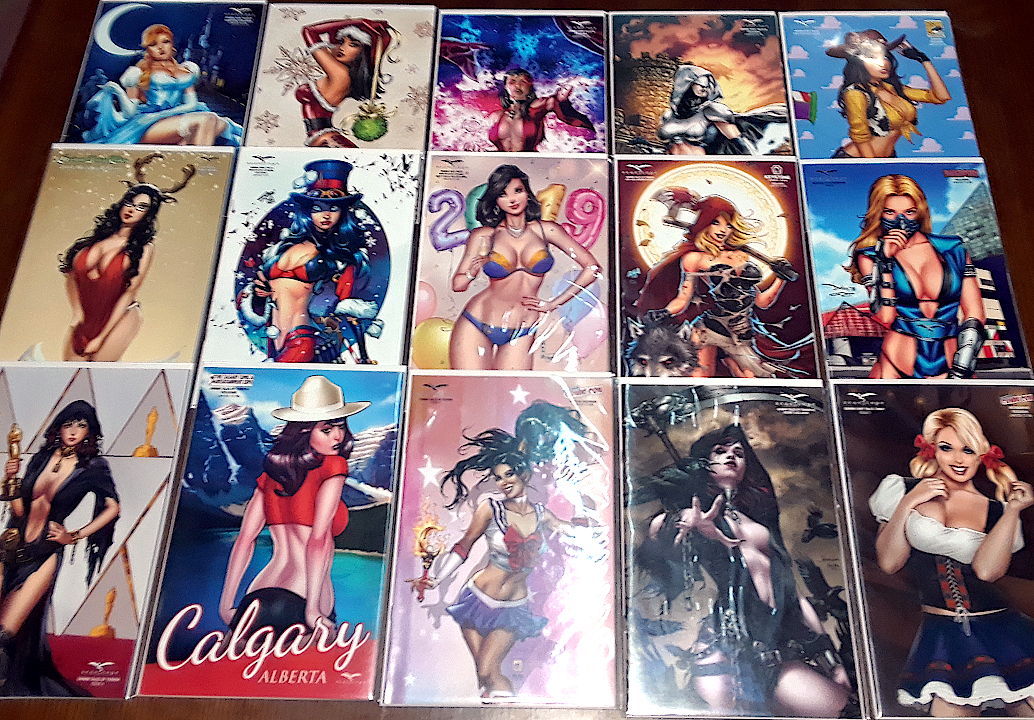 Some of the comics from this collection (Will be up for sale Thurday)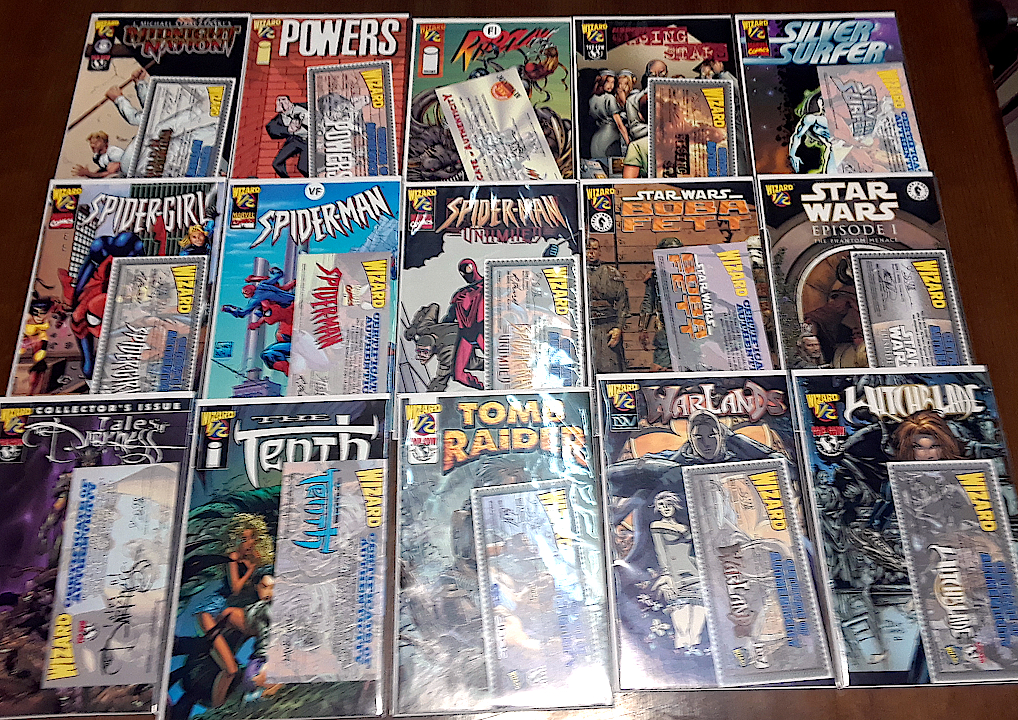 Some of the comics from this collection (Will be up for sale Thurday)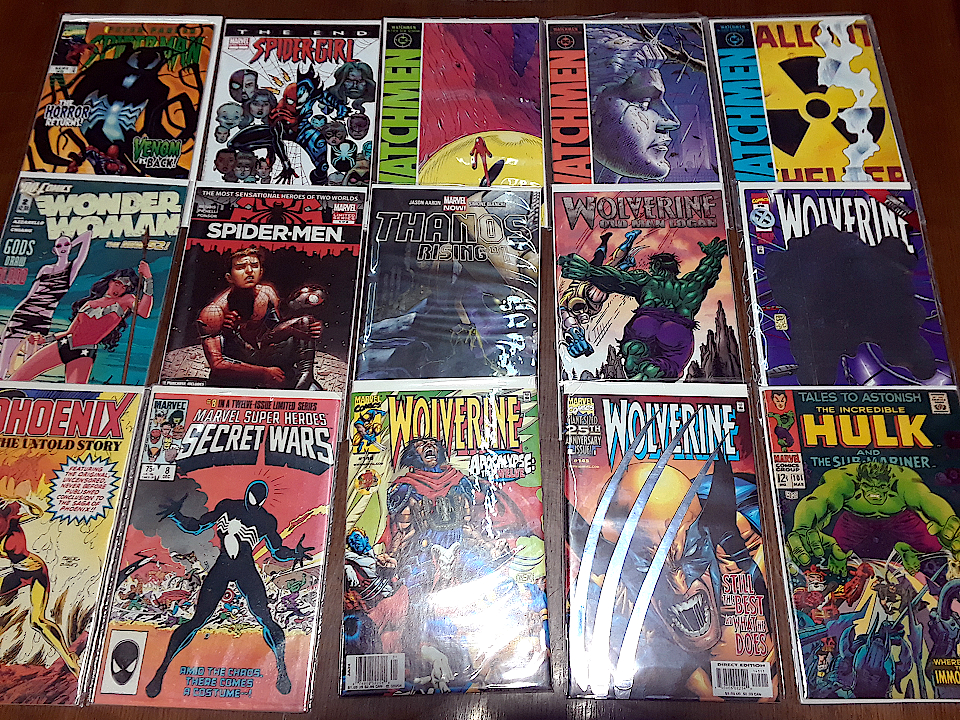 Some of the comics from this collection (Will be up for sale Thurday)