Special Sale On Comics Variants
Howdy!
I thought that it might interest you to know that our comic book sales were exceptionally strong over this past weekend. Not only was our online traffic quite robust, but we also sold the heck out of comics at our Jason St. Mega-Store. There was no particular pattern to these sales, and I have no great message of enlightenment to pass along, except to note that fan interest in older comics is continuing unabated.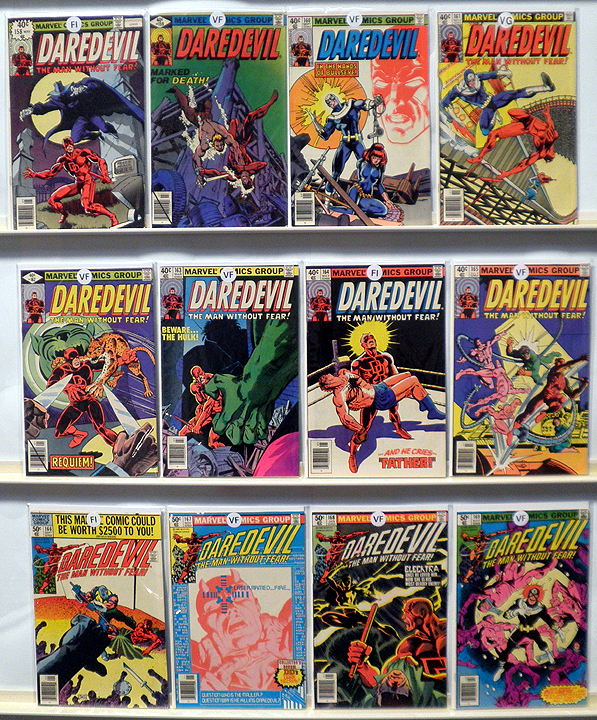 Array #1 of some of the comics Instock Now!

As regards our own actions, our 30% off NEWHOPE! codeword sale on all ten million of our back issue comics and magazines continues to be quite popular. Given that we drastically lowered all of our website prices back in early October, the additional 30% savings provided by NEWHOPE! drop more than a few of our prices well below Overstreet. Please do note, however, that while our trade paperback and hardback books are also discounted, those 30%-40% off reduced prices are already reflected on our website. New comics, a few variants, and our CGC's are the only other exceptions to the NEWHOPE! sale.

Array #2 of some of the comics Instock Now!

Speaking of older comics, we have been particularly successful of late of locating scarce variants. Below are a couple of sample arrays, but if you peruse our weekly New-In-Stock and Premium New-In-Stock links, you will see a lot more.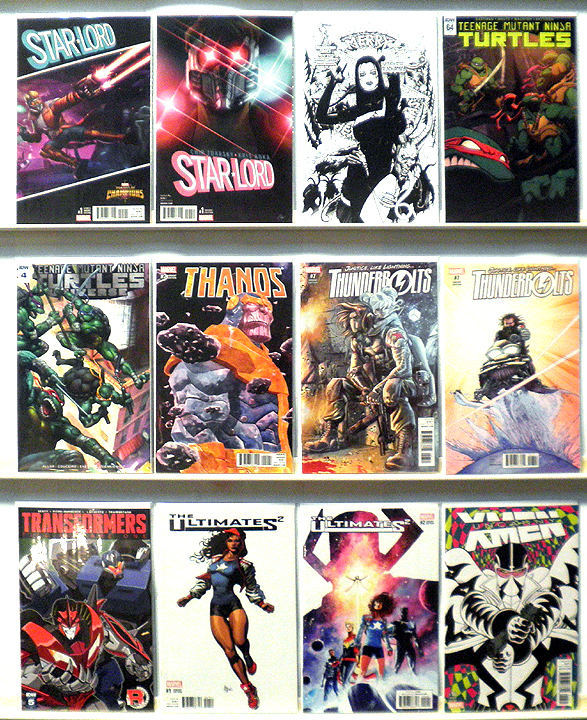 Array #3 of some of the comics Instock Now!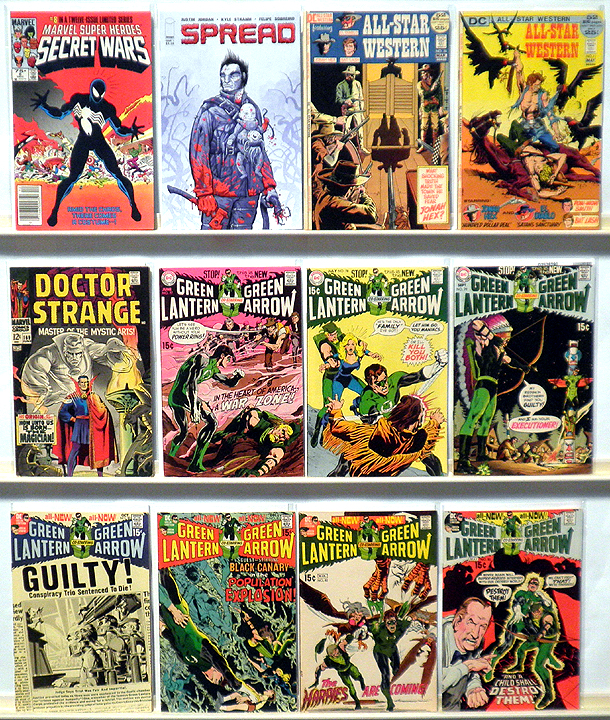 Array #4 of some of the comics Instock Now!

I will close today's brief newsletter with a great offer mid-January comics offer. Thanks to our enthusiastic support, we have a few remaining copies on 20 of the coolest Phantom Group variants ever produced. (Listed at the end of this newletter) Each of these variants had tiny print runs, and where only available through the 20 retailers who firmed the Phantom Group cooperative. We have set aside a limited number of copies of the following variants to offer at a remarkably low $7.50 each! Our head new comics buyer, Will Moulton, suggested this cool sale to me on Friday as a tangible way of thanking those of you who supported us during our very successful holiday sales season. Please enjoy these wonderful comics with our sincere gratitude for your continuing support.
Happy collecting!
Chuck Rozanski,
President - Mile High Comics, Inc.
January 16, 2017

P.S. Please note that the NEWHOPE! codeword does not apply to our special Phantom Group variants, as they have already been drastically reduced for you.

ADVENTURE TIME: FIONNA & CAKE (2013) #1 PHANTOM


ADVENTURE TIME: FIONNA & CAKE (2013) #6 PHANTOM


BIG THUNDER MOUNTAIN RAILROAD (2015) #1 PHANTOM


ENORMOUS (2014) #1 PHANTOM VARIANT


FANTASTIC FOUR (2013) #1 PHANTOM


FIVE GHOSTS: HAUNTING OF FABIAN GRAY (2013) #3 PHANTOM


FIVE GHOSTS: HAUNTING OF FABIAN GRAY (2013) #4 PHANTOM


GREAT PACIFIC (2012) #2 PHANTOM


GREAT PACIFIC (2012) #4 PHANTOM


JUPITER'S LEGACY (2013) #1 PHANTOM


LEGEND OF LUTHER STRODE (2012) #1 PHANTOM


LEGEND OF LUTHER STRODE (2012) #2 PHANTOM


LEGEND OF LUTHER STRODE (2012) #3 PHANTOM