Exclusive New Star Wars Variant - Comics Sale Ends Saturday
Howdy!
I just spent half an hour at our nearby Dollar Tree store, buying 315 hats, scarves, and gloves. Combined with the hundreds of socks and gloves that I already had stashed here at Jason St., this vanload of cold weather gear easily justifies our going out tomorrow afternoon and distributing clothing to the homeless and disabled in lower downtown Denver. The weather is supposed to be bitter cold tomorrow, with temperatures projected to drop well below zero (-10?), so finding our most desperate homeless in the alleys and parking lots where they have huddled for warmth will be a challenge.
In other news, we are continuing to add thousands of back issue comics and magazines into our website listings each day from those wonderful private collections that I purchased in November and December. To quantify our progress for you, we were at 330,000 website listings (with scans) on May 1st, and just passed 398,000! website listings (with scans) on Monday. A great many of our 68,000 net additions since May have been scarce older comics, as we have been continuing our steady progress of rebuilding our stocks of Silver Age and Bronze Age comics. All other considerations aside, I truly love being able to make such nice progress for you!

STAR WARS #28 Mile High Exclusive

Speaking of progress, we just received our exclusive Mile High Comics variant cover to STAR WARS (2015) #28. I like the colors and composition very much! If you would like to advance order a copy of our STAR WARS (2015) #27 or #28, you can contact Mario in our subscription department via nice@milehighcomics.com. Our advance order price is only $19.95 each, with a limit of three copies per client. Our print runs on our STAR WARS (2015) variants are only 3,000 copies, which makes them among the scarcest authorized Star Wars collectibles ever produced.

STAR WARS #27 Mile High Exclusive

On a related topic, have you ever taken notice of just how many scarce variant editions that we strive to offer you on any given day? Not every collector cares about low print run and hard-to-find recent printings, but for those of you who do, we have turned our website into the largest single source for rare modern printings on the entire Internet. I have no idea of just how many different variants that we offer on our website, but I am certain that our stock is above 30,000 unique issues, and may be as high as 50,000-60,000. We also actively seek to purchase scarce variants whenever we can, as we have seen a thriving market develop for these scarce editions among more discriminating fans. In a nutshell, that is also precisely why we continue to print variants of our own. They actually sell quite well!
I will close today's newsletter with a quick reminder that our annual 30% off HOLIDAY! codeword on most of our back issue comics and magazines will finally need to end this Saturday. Our 30%-40% off sale on almost all of our trade paperbacks and comics hardbacks terminates on the same day. This year's HOLIDAY! Sale has been an excellent promotion, but as they say, all good things must eventually end. That having been said, the rest of this week still provides you with an excellent opportunity to build your collection with our substantial HOLIDAY! savings still in effect for you. Enjoy!
Happy collecting!
Chuck Rozanski,
President - Mile High Comics, Inc.
January 4, 2017

P.S. Below are visual arrays of some of the cooler comics that Will and Pam have added this week. Not so much in the way of older material this week, but definitely an awesome number of scarce variants.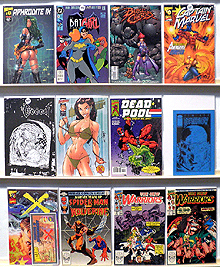 Array #1 of some of the comics put on in the last couple of days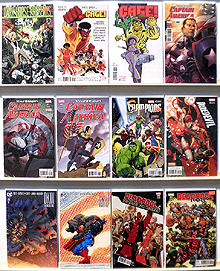 Array #2 of some of the variants put on in the last couple of days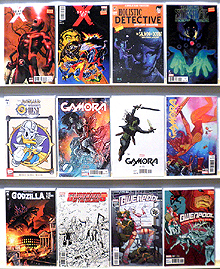 Array #3 of some of the variants put on in the last couple of days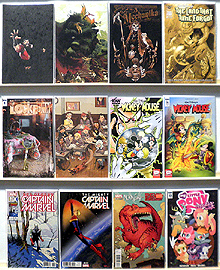 Array #4 of some of the variants put on in the last couple of days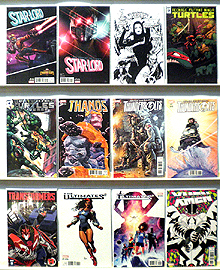 Array #5 of some of the variants put on in the last couple of days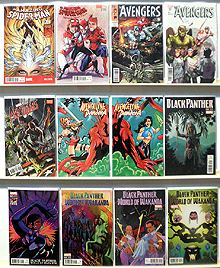 Array #6 of some of the variants put on in the last couple of days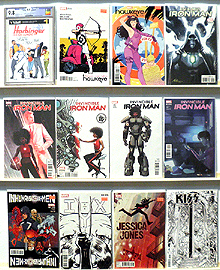 Array #7 of some of the variants put on in the last couple of days