VF+ Silver Age Marvel and DC Comics Half Price with HALLOWEEN Codeword
Howdy!
I heard a strange rumor from one of our staff this morning about our supposedly not listing certain desirable comics during our annual sales. I would normally ignore that kind of talk, but in this instance the misimpression originated from one of our longtime local collectors who somehow got things completely backward from reality. That being the case, I thought I would take a bit of space in today's newsletter to clarify our policies.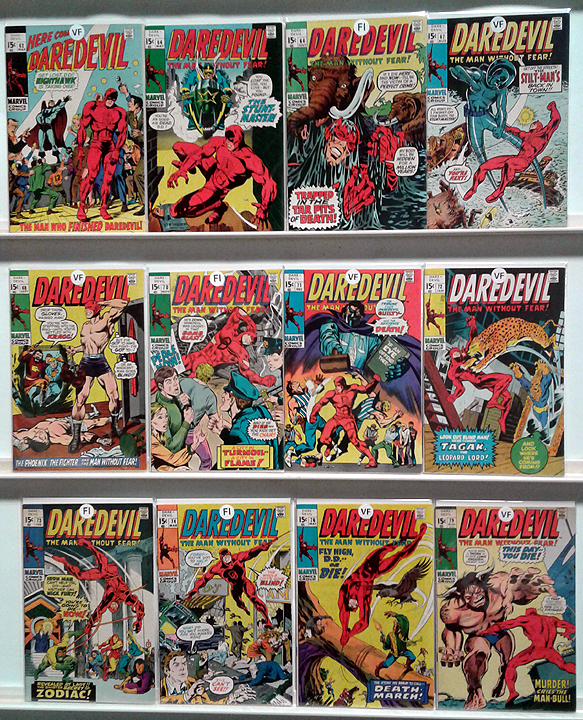 Some of High Grade books from the collection

First, I want to state for the record that we add all newly-acquired back issue comics that we purchase into our inventory as quickly as we can after we receive them. We never take our codeword sale percentage of that day into account, but rather just seek to get the best material from each collection on to our website as quickly as possible. Where we do have difficulties in this regard is with less desirable issues, as we never have enough manpower to get all the comics that we buy sorted and graded. We do, however, keep adding more every day.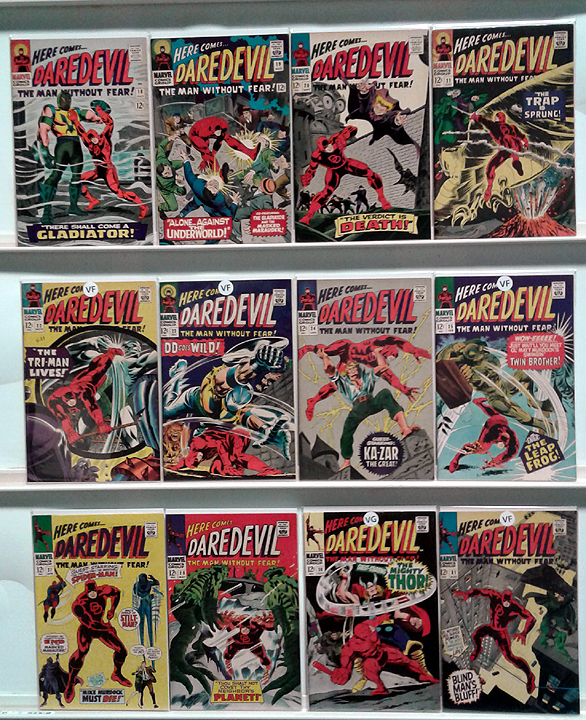 Some of High Grade books from the collection

Second, we do not hold any comics back from our sales. The only comics that we own that are not listed for sale on our website are a few dozen showcase issues that are on display in our Jason St. Mega-Store, and the comics in their store bins. The same is true with our 250,000+ trade paperbacks and comics hardbacks. If we own it, it is listed for you on our website. Only new issues, a few variants, and our professionally graded comics are excluded from our codeword sales.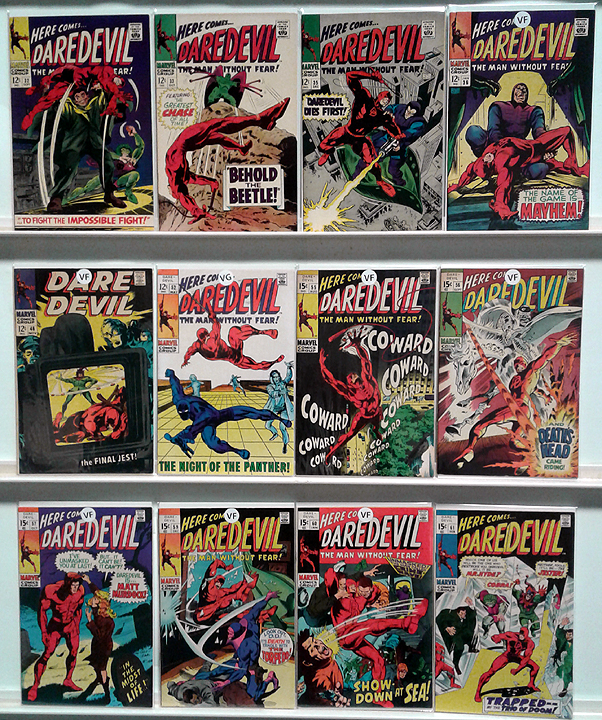 Some of High Grade books from the collection

All of the above having been said, a wonderful collection of 200+ high grade Silver Age Marvel comics (and a few DC's) arrived at Jason St. this morning as a part of a shipment of 10,000+ comics from an out-of-state collector. Rather than have anyone believe that we held this collection back until the end of our annual HALLOWEEN! codeword sale, I am simply going to extend the HALLOWEEN! sale for everyone by another two days. This codeword sale extension applies to all ten million of our back issue comics and magazines, but only through this Wednesday evening, at midnight.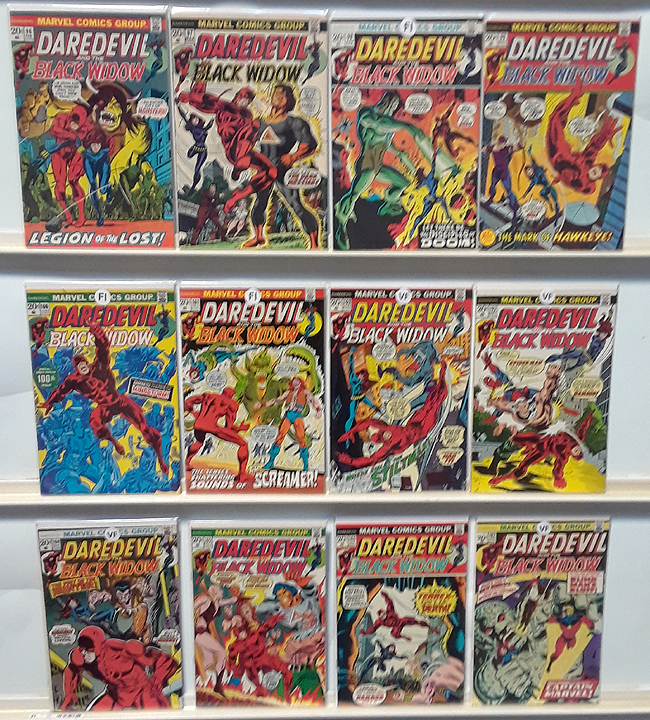 Some of High Grade books from the collection

As regards our new collection, you are going to have to wait until tomorrow (Tuesday) morning to see the list of these newly arrived Silver Age gems. Will and Pam are just this afternoon grading them and entering into our website inventory. If you collect VF/NM Silver Age, be sure and check out our Premium New-In-Stock link tomorrow, when our overnight inventory update is posted for you at approximately 11 AM Mountain Time. All of the awesome Silver Age issues listed in our update can be purchased at half price of listed price when you utilize the HALLOWEEN! codeword. Please bear in mind, however, that we only received one copy of each, and that the demand for VF+ Silver Age is absolutely through the roof right now. I would not be at all surprised if one deep-pocketed collector purchased them all within minutes of posting...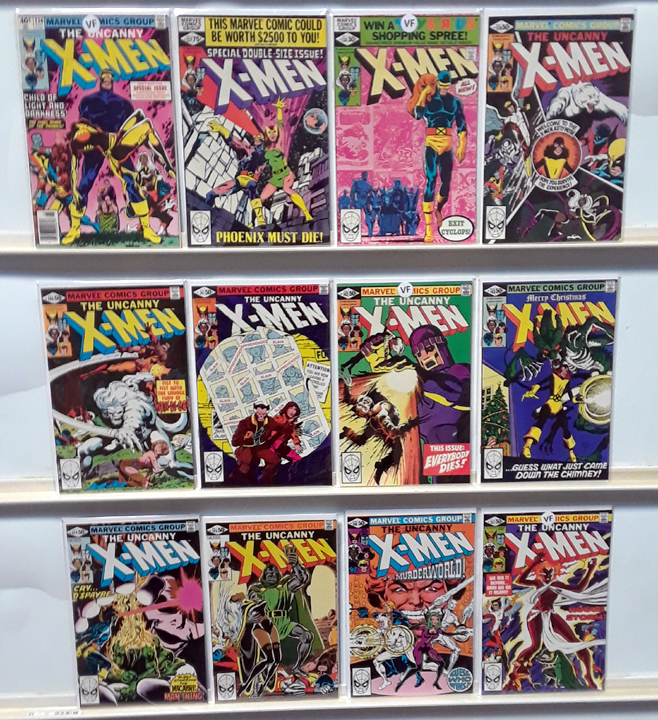 Some of High Grade books from the collection

I will close today's newsletter by mentioning that we do occasionally lose our overnight Premium New-In-Stock update when our program "locks up" during the posting phase. If that were to be the case tomorrow morning, we will rerun the program overnight, and post a two-day Premium New-In-Stock update on Wednesday morning. Whatever the case may be, we are going to have some unbelievably nice comics for you at half price this week.
Happy collecting!
Chuck Rozanski,
President - Mile High Comics, Inc.
November 6, 2017