Twelve New Marvel Comics Numbering Systems Revealed
Howdy!
I was on a trip over this past weekend, so my trusted assistant, Will Moulton, took over writing this newsletter for me. Will provided everyone with an incredibly diverse listing of older comics that he and Pam have purchased over the past week. Included were remarkably long runs of AVENGERS (1963), FANTASTIC FOUR (1961), IRON MAN (1968), SPIDER-MAN (1963), and THOR (1962). Also included were a slew of #1 issues of Silver Age and Bronze Age titles, and a wonderful assortment of scarce modern issues. If you have not already checked out this cool listing, I urge you to do so right away.
If you do see issues included in Will's listing that you would like to add to your collection, please don't forget to type the codeword VACATION! into the codeword box provided on our checkout form. The codeword will tell our computer to automatically deduct a full 30% from your total order cost on all qualifying items. Almost all items listed in New-in-Stock and Premium New-In-Stock are eligible for our 30% discount, as are most other of our ten million+ back issue comics and magazines. Only new issues, a few variants, and our slabbed issues are excluded from this generous website sale.
Speaking of back issues, Marvel Comics is implementing a massive marketing plan for this fall (starting in September) called "LEGACY." The primary goal of this new endeavor will be to return Marvel to the roots of it's classic storytelling, with a simultaneous return to its original numbering sequencing for many classic Marvel Comics titles. Reviving their classic sequencing is a bit complicated, as many Marvel titles have been restarted several times, but I do think that the editors at Marvel came up with a number scheme that works. I am publishing their newly revised lists below, and will let you judge for yourself: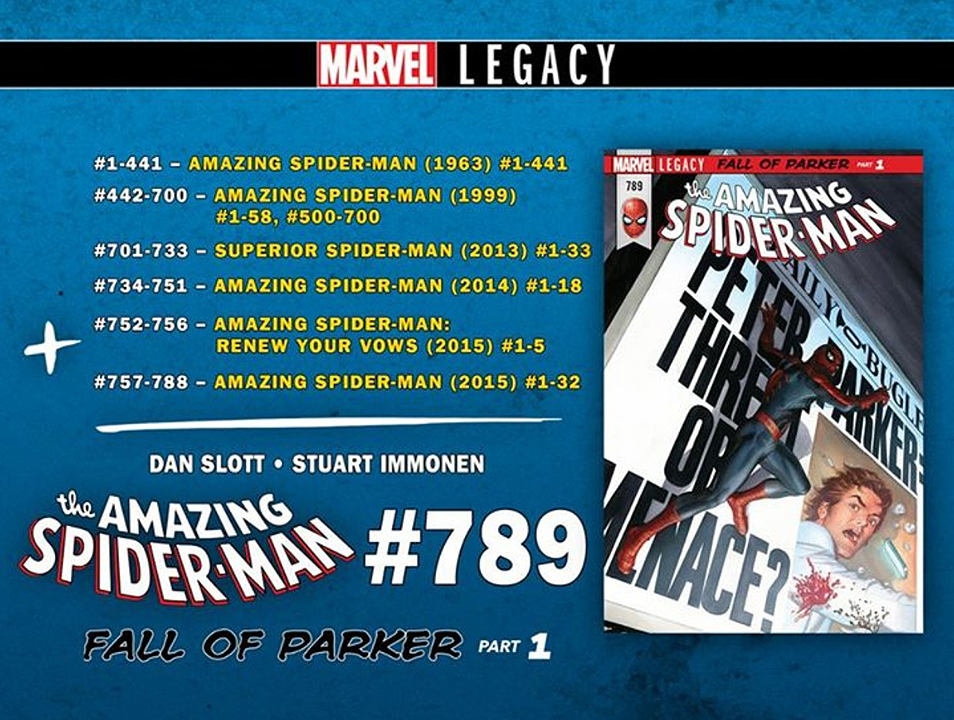 Marvel Legacy: Amazing Spider-Man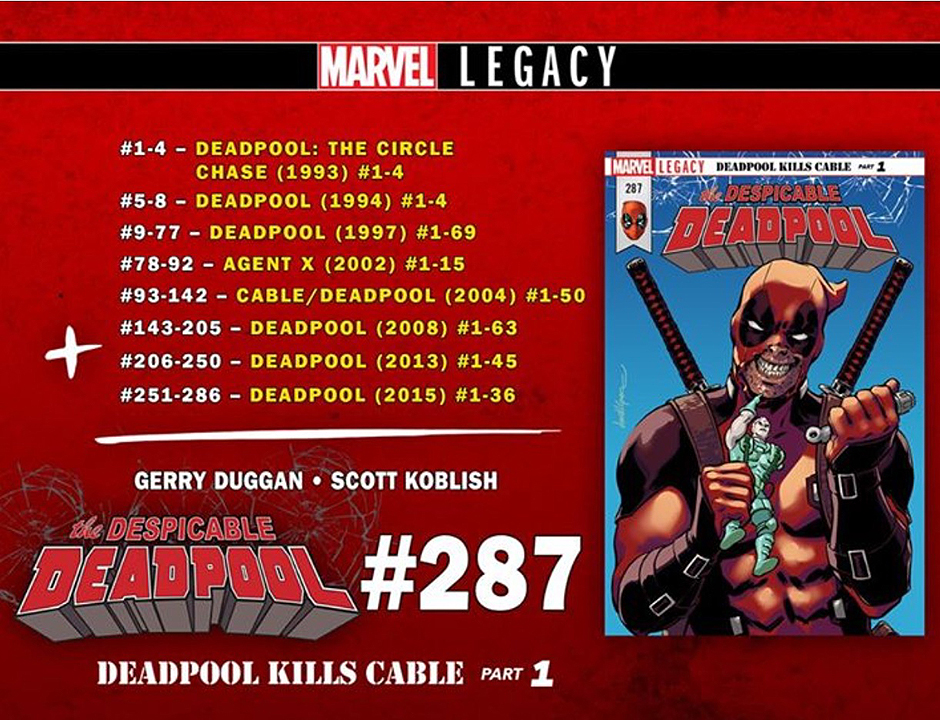 Marvel Legacy: Despicable Deadpool

I will close today's newsletter with a quick bit of advice: if you are missing any of the smaller "linkage" titles in the above numbering sequences, I would urge you to pick them up now, while they are still available in many instances for mere pennies. While not as immediately noteworthy as the core titles, most of the smaller titles had tiny print runs, and may thus prove much harder to obtain as new demand is stimulated by this renumbering scheme. Just saying...
Happy collecting!
Chuck Rozanski,
President - Mile High Comics, Inc.
July 17, 2017