Half Price Sale On Comics Ends Wednesday
Howdy!
After three fun-filled days, the 2017 Denver Comic-Con is now behind us. I am delighted to be able to report that our booth revenues climbed by 15% this year over last, as Denver comics fans loaded up on back issues during our 50% off JULY4TH event. I have no idea how many comics we sold in total during the show, but it was most assuredly more than several thousand.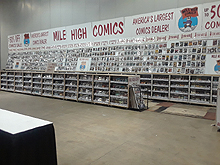 Finished Denver Comic Con Booth on Thursday night.

We also had an incredibly brisk response to the 50% off JULY4TH! sale through our website, with exceptionally large orders being the norm. If you would like to get an order in with us before the half price sale ends on Wednesday, please try to do so right away. Please note, however, that orders received this week will take at least ten days to ship, as we already have built up a healthy backlog, and most of our shipping staff are taking July 4th off to celebrate the holiday with their families.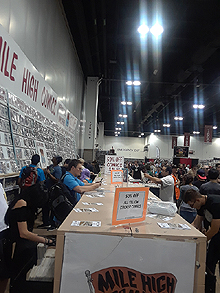 Saturday in the booth at Denver Comic Con.

Please do enjoy our fun comics and magazine sale with our sincere thanks. The 50% off discount applies to all ten million of our in-stock back issues, excepting only new issues, a few variants, and our professionally graded comics. Free shipping also remains available for all back issues orders over $50 for delivery in the USA, and over $125 to many International destinations.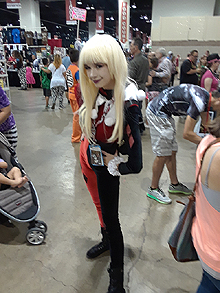 Harley Quinn at Denver Comic Con.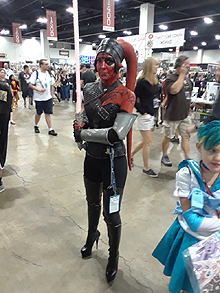 Darth Talon at Denver Comic Con.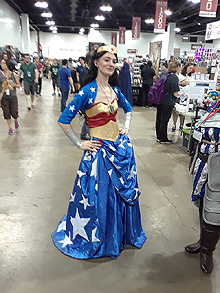 Wonder Woman at Denver Comic Con.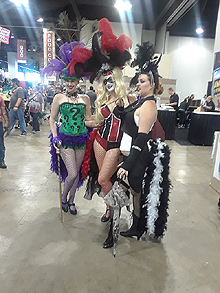 Masquerade Gotham Girls at Denver Comic Con.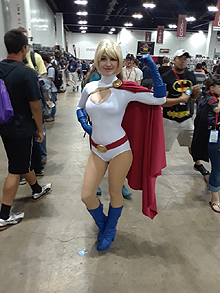 Powergirl at Denver Comic Con.

Happy collecting!
Chuck Rozanski,
President - Mile High Comics, Inc.
July 3, 2017