Half Price Comics Sale Ends Wednesday
Howdy!
Another very short newsletter today, as all of us are crazy busy trying to man both our Jason St. Mega-Store, and also our huge Denver Comic-Con booth. Because of the convention we are being inundated with visitors from out of state at the store this weekend, so all of us are totally focused on giving those first-time visitors great service. The Denver convention is also doing quite well, and looks like it will easily exceed last year's record of 115,000 attendees. What a fun weekend!
Aside from news about the convention, I did want to mention quickly that our 50% off JULY4TH! codeword sale will be ending next Wednesday. It has been quite some time since we offered almost all of our back issue comics and magazines at half price, so the response to this sale has been exceptionally strong. If you want to take advantage of this great deal, I encourage you to do so this weekend, as it will not be extended. The half price sale applies to all ten million of our back issue comics, excluding only new issues, a few variants, and our professionally graded issues. Our many hundreds of new listings in New-In-Stock and Premium New-In-Stock ARE included in the half price sale.
My only other bit of news for today is a quick "Thank You" to actor Lou Ferrigno for his kindness and caring. Lou and I have worked together for years, and I have sponsored several of his visits to Denver. When Lou approached me about another sponsorship earlier this year, I readily agreed, but then asked Lou if in return if he could help us one morning at "Feeding Denver's Hungry" to distribute food to our elderly disabled and homeless clients, and to then to pay a visit to the sick kids out at the huge Denver Children's Hospital. The photos below show the awesomeness and kind heart of Lou Ferrigno. In my eyes, he is a true American superhero!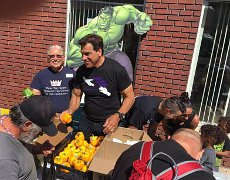 Chuck and Lou - Feeding Denver's Hungry

Happy collecting!
Chuck Rozanski,
President - Mile High Comics, Inc.
June 30, 2017


Lou Ferrigno helping Feeding Denver's Hungry: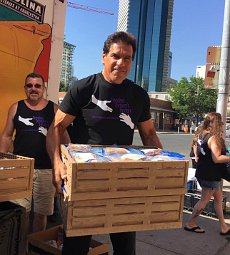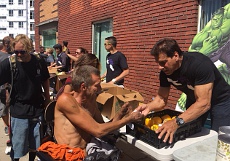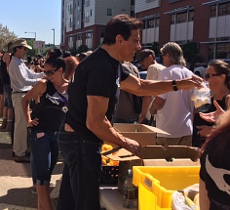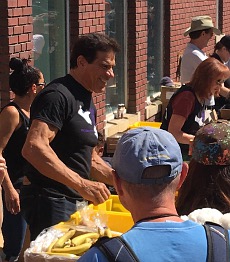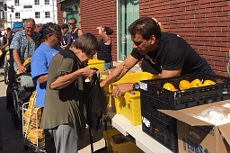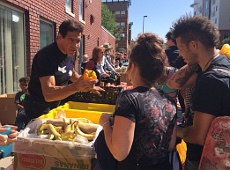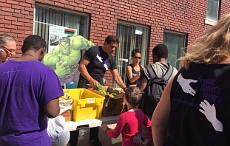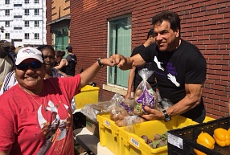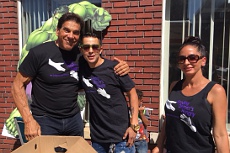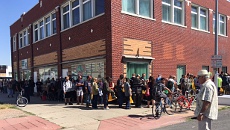 Lou Ferrigno visiting the Denver Children's Hospital: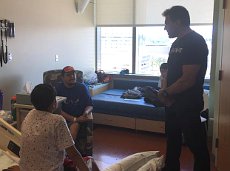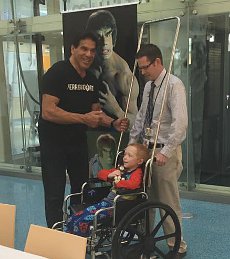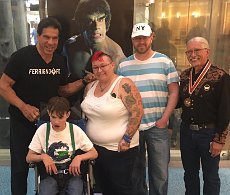 (select any of the images above for larger views)