Denver Comic-Con This Weekend - 40% Off All Back Issues
Howdy!
A very short newsletter today, as I am helping to prepare for this weekend's big comics convention here in Denver. It will come as quite a surprise to many people, but we are not going to have a big presence at the actual Denver show. We only purchased two booths this year, as opposed to our traditional ten booths. Instead, we have rented a very nice shuttle bus to run in between the convention and our Jason St. Mega-Store every 30 minutes throughout the entire three days of the convention.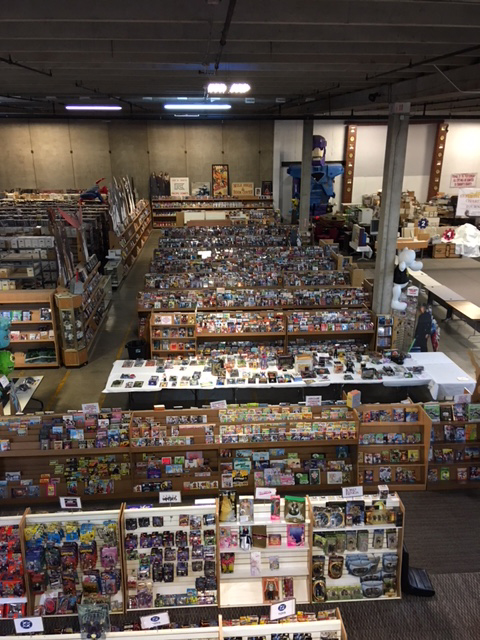 Trade Paperback and Hardcover racks

Our rationale for this radical departure from tradition is that we have far more comics, books, toys, statues, and other collectibles in Jason St. than we could ever haul to the convention center. That being the case, why even try? Instead, we are going to put all of our effort into providing the best possible experience for all the fans visiting Denver right in our Jason St. location. I strongly suspect that our new marketing strategy going to work out very well, at least if our booth crews can convince people that it is well worth their while to ride over for a visit.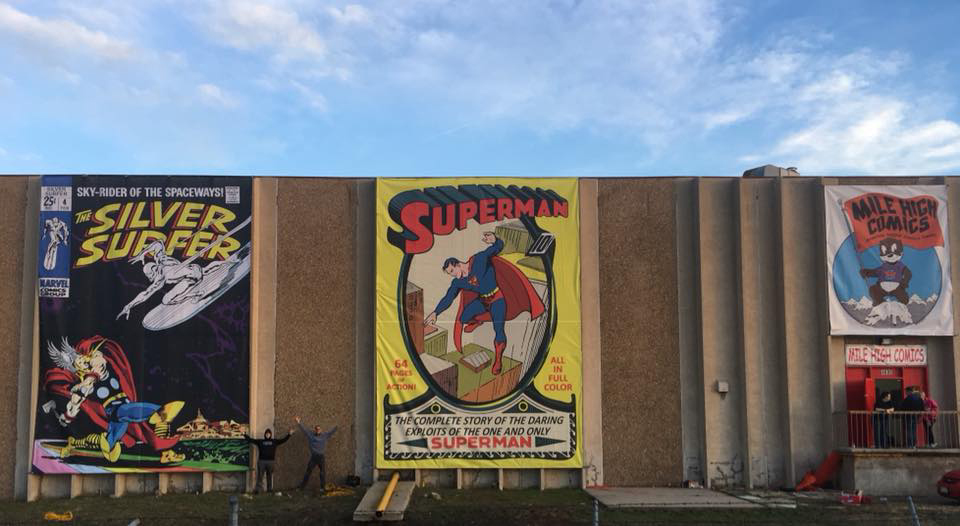 Outside of the Jason Street Mega Store

Speaking of Jason St., I did also want to mention that our sales are up about 70% so far in June verse June of last year. In effect, our growth is so robust that it is almost like we added another entire Mega-Store. If you have not visited for a while, I believe that it would really be worth your while.
My only other news for today is a quick mention that our 40% Off SUMMERTIME! codeword sale on all ten million of our back issue comics and magazines is still in effect for you. Only new issues, a few variants, and our professionally-graded comics are exempt. Please do enjoy the savings provided by this nice codeword with our sincere thanks for you continuing support of Mile High Comics.
Happy collecting!
Chuck Rozanski,
President - Mile High Comics, Inc.
June 11, 2018