60% Off back Issue Comics Sale Ends Tuesday!
Howdy!
I received some great news today, when our mortgage broker called to let me know that the refinance of our Jason St. Mega-Store building finally was approved. I say "finally" with some trepidation, as I have been working on this deal for over two years, and have had just one heck of a time finding a lender that would issue a new mortgage loan to a comic book company. Now that this one seems to be in place, however, an enormous sense of relief is all that I feel. Let's just keep our fingers crossed that it now actually comes to fruition...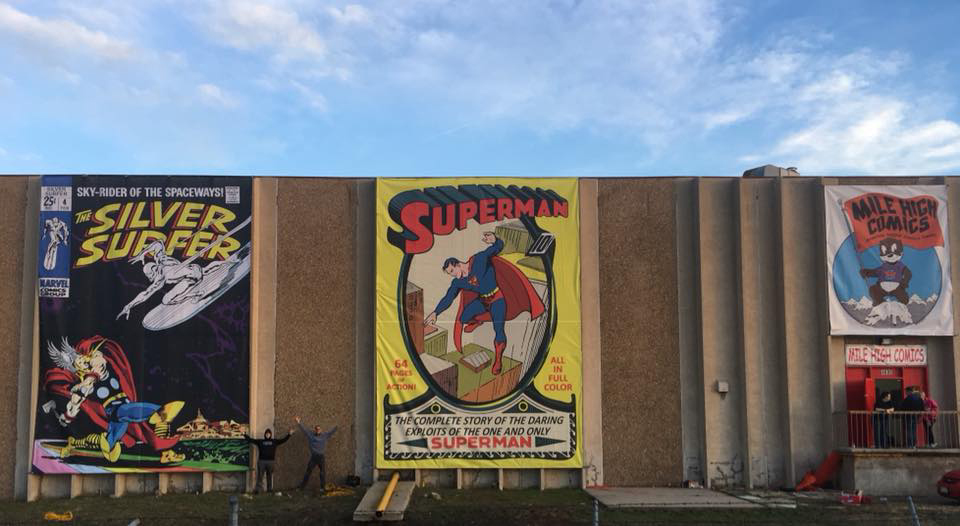 Front of the Jason Street Mega Store

I mention our new funding because it directly affects you. Simply put, as long as we could only reduce debt through our daily sales, I lived with a gun to my head. No matter what else might occur, I always had to make certain that I provided my beloved wife, Nanette, with enough cash flow to pay our operating bills, as well as provide additional funding for debt reduction. This method of generating new working capital has been slow and sometimes painful, but I cannot complain, as it did work well enough to help us to pay off 2/3 of our total company debts over the past five years.
All of the above having been said, I have to confess that I do very much love old comic books. As anyone who has ever met me can attest, I only sell them with the greatest of reluctance, and only when I have a pressing cash flow need. As crazy as it might seem, my already owning ten million individual comic books is to me nothing more than a good start. My greatest ambition over the next couple of years is to purchase as many additional great collections as I possibly can, while simultaneously improving and renovating our Jason St. Mega Store to hold even more. I truly believe that old comic books are great!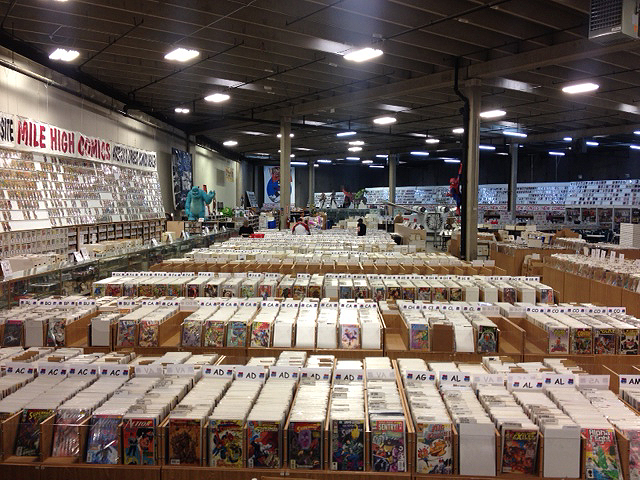 Ocean of comics inside the Jason Street Mega Store

Where this mania of mine to own all the comic books in the world directly affects you is in our steepest discount codeword sales. In all honesty, I truly abhor selling our very best back issues at 60% off. If I had my druthers, we would never again give away comics at such ridiculously low prices. I would much rather keep those rare issues in stock, and use them to further enhance our already awesome Jason St. inventory. Our gross revenues at Jason St. this May are already running at 177% of May, 2017, so our strategy of continually enhancing our huge back issue comics selection in the Mega-Store is clearly generating an extremely positive response.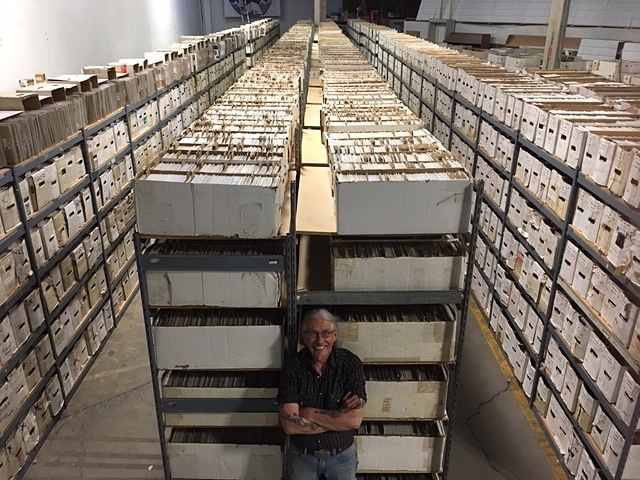 Chuck infront of our Back Issue Files

In a nutshell, that is precisely why I am alerting you to the fact that our current MEMORIALDAY! codeword sale at 60% off may be our last 60% off promotion for quite some time. If you want one last shot at looting our entire back issue inventory at 60% off, I strongly encourage you to either place your order online, or get into our stores over this holiday weekend. The 60% off sale will be in effect for you all of this weekend and Monday, but it will end forever on Tuesday morning. 'Nuff said.
My only other bit of news for today is that we will only be open at our three retail stores on Memorial Day (Monday) from noon-5 PM. During that brief time, however, all of our in-stock books, toys, statues, posters and apparel will be available to you at 40% off. Please do enjoy this very nice holiday sale with our sincere thanks for your support of Mile High Comics.
Happy collecting!
Chuck Rozanski,
President - Mile High Comics, Inc.
May 25, 2018

P.S. Because I am so happy today about our new funding commitment, I am asking our head buyer, Will Moulton, to slash all of our online book prices for you during this holiday three-day weekend by 30% off. This special 30% discount applies to all 300,000 of our graphic novels, trade paperbacks, and comics hardbacks. No codeword is needed to receive the 30% book discounts, as all book prices will be slashed for you right on our website. Enjoy!