LOCAL NEWS - 100,000 Comics Arrive From San Diego - Harley Quinn Variant Edition
Howdy!
The biggest news from Mile High Comics this week is the return to Jason St. of our convention booth from the San Diego Comic-Con. We stocked up this awesome display with over 20,000 more comics from my Albuquerque collection in the week prior to the convention, most of which are still available due to San Diego having a dearth of comics fans this year. If you are looking for any recent back issues, I think that you will be amazed at the incredible breadth of issues we now offer you in our convention booth. Since the Albuquerque collection contained only one copy of each issue, however, I urge you to visit Jason St. this weekend for your best selection of back issues.

Mile High Comics STAR WARS #21

Next, we have received two new Mile High Comics variant editions over the past two weeks. The first, STAR WARS (2015) #21 continues the unbroken series of Mile High Comics exclusive variants that we began with STAR WARS (2015) #1. While San Diego was lightly attended this year, our Mile High Comics STAR WARS (2015) variants were still so popular that we sold over $5,000 in copies over just five days! If you have not yet signed up to receive each of our STAR WARS variants as they release, I suggest that you do so right away. All other considerations aside, this is the first time that any comics retailer has simultaneously published variants for an entire comics series. Just saying...
Our second Mile High Comics variant for this week is HARLEY QUINN #1. With the SUICIDE SQUAD movie turning HARLEY into a worldwide phenomenon, this variant has had strongest collector response of any of our variants since STAR WARS (2015) #1. Need I say more? Our current price on our variant is $24.95, but our supplies are diminishing rapidly, so the price will almost certainly need to rise next week. With a print run of only 3,000 copies, this is one of the scarcest HARLEY QUINN comics ever published.

Mile High Comics HARLEY QUINN #1

I will close today by quickly mentioning that we have added a vast number of incredible back issues into our Jason St. Store over the past three weeks, including the largest selection of high grade VF and NM Silver Age Marvel and DC comics that we have been blessed to receive in over five years. We have set up a special help desk specifically to bring these back issue to the front of the store in minutes. Visit our New-In-Stock link at www.milehighcomics.com for more details.
Happy Collecting!
Chuck Rozanski,
President - Mile High Comics, Inc.
August 4, 2016

P.S. We did have one bit of great luck at San Diego, when both Archie Comics and Action Lab agreed to wholesale us their entire booths at the end of the show at a steep discount. As a result, we can offer you a bunch of great all-ages books and toys at half price. See the list and photos below. These are some awesome deals!

AFTERLIFE WITH ARCHIE VOL. 1: ESCAPE FROM RIVERDALE TPB (2014) #1 2ND PRINT (NOT ALL AGES)
Retail Price $17.99 Sale Price $8.99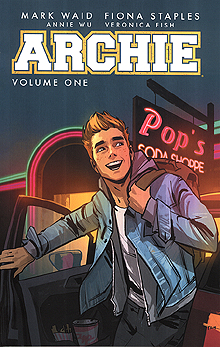 ARCHIE TPB #1
Retail Price $19.99 Sale Price $9.99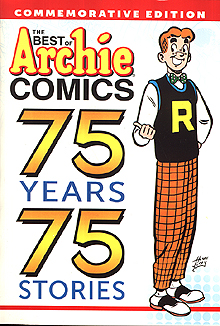 BEST OF ARCHIE COMICS: 75 YEARS 75 STORIES TPB
Retail Price $14.99 Sale Price $7.50


JUGHEAD TPB (2016)
Retail Price $19.99 Sale Price $9.99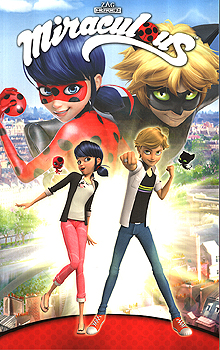 MIRACULOUS TPB (2016)
Retail Price $8.99 Sale Price $4.50


MOLLY DANGER HC (2013)
Retail Price $19.95 Sale Price $9.95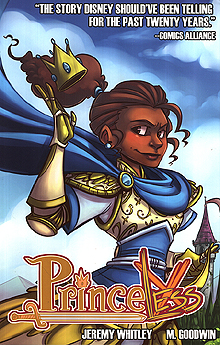 PRINCELESS: SAVE YOURSELF TPB 3RD PRINT
Retail Price $11.99 Sale Price $5.99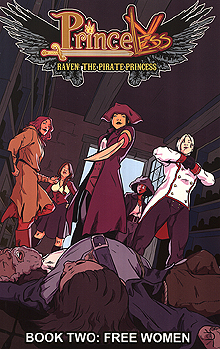 PRINCELESS RAVEN: PIRATE PRINCESS TPB
Retail Price $14.99 Sale Price $7.50


SONIC THE HEDGEHOG/MEGA MAN: WORLDS COLLIDE COMPLETE SC (2016)
Retail Price $29.99 Sale Price $14.99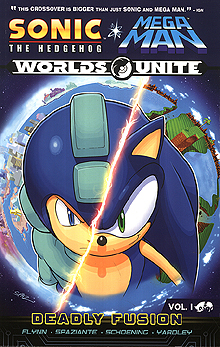 SONIC/MEGA MAN: WORLDS UNITE TPB (2015)
Retail Price $14.99 Sale Price $7.50


VAMPLETS: NIGHTMARE NURSERY HC (VOL. 1) (2013)
Retail Price $14.99 Sale Price $7.50


VAMPLETS: NIGHTMARE NURSERY HC (VOL. 3) (2015)
Retail Price $15.99 Sale Price $7.99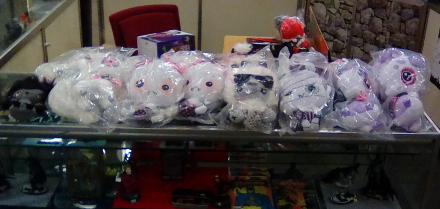 ACTION LAB PLUSH TOYS ONLY $9.95 EACH

Mile High Comics - Jason Street Mega-Store


Mile High Comics Retail Store Locations