Local News - MEMORIAL DAY Store Sale all Weekend!
Hi!
Our MEMORIAL DAY store sale starts on Friday May 25th. The sale will run through Monday May 28th at all our store locations.
Below is the MEMORIAL DAY Sale:
*60% OFF BACK ISSUE COMICS & MAGAZINE! (Excludes Blue Sticker, Graded, and $1 books)*
*40% OFF TRADE PAPERBACKS AND HARDCOVERS!*
*40% OFF T-SHIRTS & APPAREL! (Excludes Mile High Comics shirts and jackets)*
*40% OFF POSTERS!*
*40% OFF ACTION FIGURE & TOYS!*
*40% OFF STATUES!*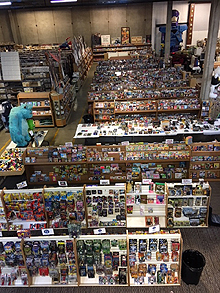 Trade Paperback and Hardcover Files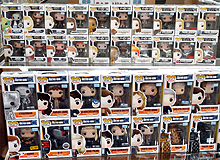 Some of the POP figure we have

These discount are for instore purchases only.
Bring the kids by any of our stores and see the amazing selection we have. We have something for everyone.
We will have special store hours on Memorial Day at all our store locations. We will only be open from 12:00(Noon)-5:00pm on Memorial Day.
Have a Great Weekend!
William Moulton,
Executive Buyer - Mile High Comics, Inc.
May 24, 2018