Early Marvel Comics Magazines, Warrens, STAR WARS, SONIC, Charltons, more!
Howdy!
Our team from "Feeding Denver's Hungry" just finished returning from the wonderful Food Bank of the Rockies, with a truckload of donated food products. Tomorrow is actually not one of our scheduled food distribution days, as on the 3rd Thursday of each month we typically bring primarily clothing to hand out to our 500+ elderly, infirm, and homeless clients. We have, however, been having an increasingly number of these disadvantaged people asking us to please bring whatever food we can, whenever we can, so we did our best today to fill our truck.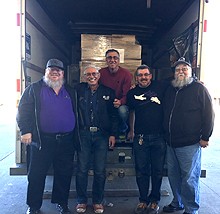 Feeding Denver's Hungry at the Food Bank of the Rockies

So you know, I am in charge of finding fresh foods at the Food Bank. Their cooler was relatively light today on yogurts, milk, juice, etc., but I did manage to find 150 loaves of cinnamon swirl bread, 200 lbs of beautiful bananas, 100 pints of heavy whipping cream, and 100 bottles of strawberry kumbocha. That may seem like an odd mixture, but for folks living in the streets (who seldom get anything at the shelters but plain bagels), it is a nice change of pace. We also have 1,000 chocolate and granola bars stashed from last week, boxes of cookies, two cases of pastries, and a few sandwiches. Not much to split up between 500 people, but that is all that we could get.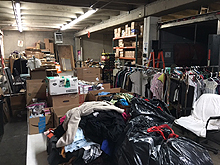 Clothing and Toiletries waiting to be loaded for Women's Day

On a more positive note, our drive to find personal supplies and clothing for homeless girls and women has been an awesome success! We will have a 20' U-haul truck filled with toiletries and supplies tomorrow, which should help us to provide for the needs of at least 100-150 homeless girls and women. Our only concern is that we may end up having quite a few more women show up, as our total homeless population in lower downtown Denver is estimated at 6,000-9,000, including 1,000+ women. We've had about 100-125 women regularly picking up food from us each week, but we also distributed several little flyers earlier this week advertising Women's Day in nearby shelters. Heaven only knows how many ladies will show up tomorrow...
Moving on to comics news, we picked up several nice collections over the last couple of days. Pam purchased a collection filled with scarce STAR WARS variants, as well as a select few STAR WARS (1977) issues. That same collection also allowed her to fill in several runs of inexpensive STAR TREK titles. She also received a very nice run of GOLD DIGGER Vol. 2 (a great anthropomorphic comic from Antarctic Press), a bunch of scarce SONIC THE HEDGEHOG issues, and some saucy adult comix.
On Tuesday, I purchased one nice grouping of early MAD MAGAZINE editions, a few NATIONAL LAMPOON magazines, and a selection of nice 1970's Marvel B&W magazines such as SAVAGE TALES, BIZARRE ADVENTURES, and EPIC ILLUSTRATED. That same excellent private collection contained a hard-to-find Charlton GHOSTLY TALES run, as well as several other individual issues of other Charlton titles. The scarcest comics in my deal were about 100 rare International editions of WARREN magazines, but the only ones that we were able to get listed for today were issues #1-#4 of the ultra-rare British VAMPIRELLA. Fun!
One thing that I do want to emphasize is that my listing of highlights from our purchased collections any given day should in no way deter you from checking out our daily New-In-Stock and Premium New-In-Stock links. While we try to inform you whenever we can about particularly scarce issues arriving, it is not at all unusual for us to grade and enter 2,000-3,000 back issues in a day! Clearly, I cannot come even close to mentioning them all. I also would like to mention that, while Valentine's Day is now over, our annual 30% off SWEETHEART codeword sale is still in effect for you on all of our ten million back issue comics. Only new issues, a few variants, and our CGC-Graded comics are excluded from this extremely generous codeword sale. Enjoy!
I will close today's newsletter with a plug for my good friend, Thomas Buchanan's upcoming book. Thomas is the amazingly talented artist who will be drawing my upcoming hardcover book about the life of LGBTQ martyr, Harvey Milk. In advance of that project, Thomas is working on publishing an insanely cool book of his remarkable drawings. Here are just a few images from the book: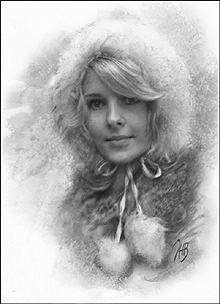 Thomas Buchanan's artwork from his new book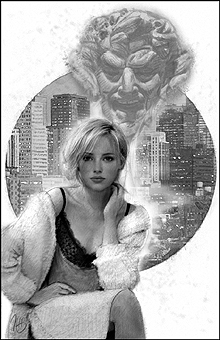 Thomas Buchanan's artwork from his new book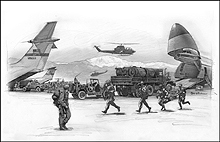 Thomas Buchanan's artwork from his new book


Below is a link to Thomas Buchanan's kickstarter campaign. He has already reached his goal of printing his book as a B&W trade paperback, but I am adamant that he needs to print his beautiful work in color, and in a hardcover format. He says that he needs some more support to have this happen, which is why I am asking you to take a look. As an aside, I already own a hardcover edition of his first book (which contains a forward by Michael Kaluta!), and it has turned out to be one of my most-prized possessions. Please help to bring this amazing project to fruition.

Happy collecting!

Chuck Rozanski,
President - Mile High Comics, Inc.
February 15, 2017


More comics arrays