Silver and Bronze Age Comics 50% Off - New Collection Just Arrived
Howdy!
We received a very nice Christmas present yesterday here at Mile High Comics when an excellent single-owner collection of 5,000 nice comics arrived just in time for the holidays. Pam and Will both shifted their efforts to grading and entering these issues for you right away, as we all are intent on providing you with the very best in selection while our annual 50% off HOLIDAY! codeword sale discounts are still in effect for you.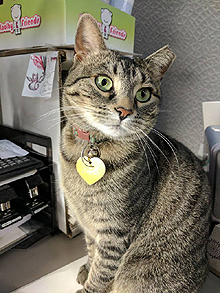 Cambridge Mile High's comic protector

If you would like to see the excellent first batch of comics from this awesome new collection, visit our New-In-Stock and Premium New-In-Stock links for this week. All of the issues listed that Will and Pam listed today are available to you right now at half of the listed prices, except for new issues, a few variants, and our professionally graded comics. At least 1,000 more of the comics from this new collection will be available to you in tomorrow's New-In-Stock, which should be posted to our website by 11 AM Mountain Time. Included in tomorrow's listing will be more Marvel and DC Silver and Bronze Age issues, and a slew of the hard-to-find Image titles , such as SAGA, SEX, SEX CRIMINALS, and many more.

DEADPOOL CLASSIC OMNIBUS HC (2016)

In other news, I spent the entire day yesterday sorting through the vast numbers of trade paperbacks and comics hardback collections that we recently purchased from Marvel. Among the many unmarked boxes I discovered cases of four incredible collections that we can offer to you at 40% off of list price. The DEADPOOL CLASSICS collection is of particular note, as we expect the few remaining copies that we have left to sell out well in advance of the release of DEADPOOL 2, on June 1st. Cover price on this huge DEADPOOL CLASSICS omnibus is $125, but we have a few mint copies left at only $75. Hurry.

ART OF MARVEL STUDIOS SC (MARVEL) (2012)


SPIDER-MAN: CLONE SAGA OMNIBUS HC (2016)


X-MEN: AGE OF APOCALYPSE OMNIBUS HC (2011)

I will close today's brief newsletter with another sincere thanks to you for helping to keep Mile High Comics in business. While we have a huge amount of back issue comics and comics-related books in stock, our efforts to build the world's greatest comics inventory mean nothing if we do not receive help and support from kind comics fans from around the world. Nanette, myself, and all 30 of our hardworking staff members thank you sincerely for allowing us to serve you for another year.
Happy collecting!
Chuck Rozanski,
President - Mile High Comics, Inc.
December 20, 2017

P.S. Below is a summary of the awesome group of 50+ brand new trade paperbacks that Marvel Comics allowed us to offer you this week at only $5 each. Our supplies are limited on several of these bargain books, so please do place your order right away.
HULK: SEASON ONE HC (2012) #1
LIST TPB (2010) #1
MARVELS PROJECT: BIRTH OF THE SUPER HEROES TPB (2011) #1
MIGHTY THOR BY FRACTION TPB (2012) #3
NAM TPB (2009) #3

NAM TPB (2009) #2
RAWHIDE KID: SENSATIONAL SEVEN TPB (2010) #1
SIEGE: EMBEDDED TPB (2010) #1
SQUADRON SUPREME TPB (2ND EDITION) (2013) #1
STAR COMICS: ALL-STAR COLLECTION TPB (2009) #3


STAR COMICS: ALL-STAR COLLECTION TPB (2009) #2

STAR COMICS: ALL-STAR COLLECTION TPB (2009) #2
STEVE ROGERS: SUPER SOLDIER TPB (2011) #1
STRANGE TALES 2 TPB (2011) #1
STRANGE TALES TPB (2010) #1
STRIKEFORCE MORITURI TPB (2012) #3


STRIKEFORCE MORITURI TPB (2012) #2

STRIKEFORCE MORITURI TPB (2012) #2
STRIKEFORCE MORITURI TPB (2012) #1
SUPER HERO SQUAD: SQUAD UP DIGEST TPB (2010) #1
SUPER HERO SQUAD: SUPER STARS DIGEST TPB (2010) #1
SUPERIOR SPIDER-MAN TEAM-UP VOL. 1: VERSUS TPB (2014) #1


SUPERIOR SPIDER-MAN: SUPERIORITY COMPLEX TPB (2013) #1

SUPERIOR SPIDER-MAN: SUPERIORITY COMPLEX TPB (2013) #1
SUPREME POWER: CONTACT TPB (VOL. 1) (2004) #1 3RD PRINT
SUPREME POWER: GODS & SOLDIERS TPB (2011) #1
SUPREME POWER: HIGH COMMAND TPB (VOL. 3) (2005) #1
SUPREME POWER: HYPERION TPB (2ND EDITION) (2010) #1


SUPREME POWER: NIGHTHAWK TPB (2ND EDITION) (2010) #1

SUPREME POWER: NIGHTHAWK TPB (2ND EDITION) (2010) #1
SUPREME POWER: POWERS AND PRINCIPALITIES TPB (VOL. 2) (2004) #1
TERROR, INC: APOCALYPSE SOON TPB (2009) #1
THING CLASSIC TPB (2011) #2
THING CLASSIC TPB (2011) #1


THOR BY JURGENS AND ROMITA JR. TPB (2009) #4

THOR BY JURGENS AND ROMITA JR. TPB (2009) #4
THOR BY STRACZYNSKI TPB (2008) #3 2ND PRINT
THOR BY WALTER SIMONSON TPB (2013) #4
THOR EPIC COLLECTION: WAR OF PANTHEONS TPB (2013) #1
THOR VS. SETH, THE SERPENT GOD TPB (2010) #1


THOR: ACROSS ALL WORLDS TPB (2ND EDITION) (2010) #1

THOR: ACROSS ALL WORLDS TPB (2ND EDITION) (2010) #1
THOR: BLACK GALAXY SAGA TPB (2011) #1
THOR: BLOOD & THUNDER TPB (2011) #1
THOR: DEVIANTS SAGA TPB (2012) #1
THOR: FIRST THUNDER TPB (2011) #1


THOR: FOR ASGARD TPB (2011) #1

THOR: FOR ASGARD TPB (2011) #1
THOR: GODS AND MEN TPB (2ND EDITION) (2011) #1
THOR: GODS ON EARTH TPB (2ND EDITION) (2011) #1
THOR: LORD OF ASGARD TPB (2ND EDITION) (2011) #1
THOR: LOST GODS TPB (2011) #1


THOR: OFFICIAL INDEX TO THE MARVEL UNIVERSE TPB (2011) #1

THOR: OFFICIAL INDEX TO THE MARVEL UNIVERSE TPB (2011) #1
THOR: SIEGE AFTERMATH TPB (2010) #1
THOR: SON OF ASGARD TPB (2010) #1
THOR: SPIRAL TPB (2ND EDITION) (2011) #1
THOR: SUNLIGHT & SHADOWS TPB (2013) #1


THOR: THUNDERSTRIKE TPB (2011) #1

THOR: THUNDERSTRIKE TPB (2011) #1
THOR: WOLVES OF THE NORTH TPB (2011) #1
THOR: WORLD EATERS TPB (2011) #1
THUNDERBOLTS CLASSIC TPB (2ND EDITION) (2016) #1
THUNDERBOLTS VOL. 3: INFINITY TPB (2013) #1


THUNDERBOLTS: VIOLENT REJECTION TPB (2011) #1

THUNDERBOLTS: VIOLENT REJECTION TPB (2011) #1
THUNDERBOLTS: WIDOWMAKER TPB (2010) #1
TORCH TPB (2010) #1
TROJAN WAR TPB (2010) #1
TRON: ORIGINAL MOVIE ADAPTATION TPB (2011) #1

TWELVE TPB (2012) #2
ULTIMATE COMICS ULTIMATES BY HUMPHRIES TPB (2013) #1
ULTIMATE COMICS: AVENGERS - NEXT GENERATION TPB (2010) #1
ULTIMATE COMICS: CAPTAIN AMERICA TPB (2011) #1
ULTIMATE COMICS: DIVIDED WE FALL, UNITED WE STAND TPB (2013) #1


ULTIMATE COMICS: DOOMSDAY TPB (2011) #1

ULTIMATE COMICS: DOOMSDAY TPB (2011) #1
ULTIMATE COMICS: IRON MAN - ARMOR WARS TPB (2010) #1
ULTIMATE COMICS: SPIDER-MAN - DEATH FALLOUT TPB (2012) #1
ULTIMATE COMICS: SPIDER-MAN VOL. 1: WORLD ACCORDING TPB (2010) #1
ULTIMATE COMICS: SPIDER-MAN VOL. 2: CHAMELEONS TPB (2011) #1


ULTIMATE COMICS: SPIDER-MAN VOL. 3: DEATH OF PRELUDE SC (2011) #1

ULTIMATE COMICS: SPIDER-MAN VOL. 3: DEATH OF PRELUDE SC (2011) #1
ULTIMATE COMICS: THOR TPB (2011) #1
ULTIMATE COMICS: ULTIMATES - DISASSEMBLED TPB (2013) #1
ULTIMATE COMICS: ULTIMATES BY HICKMAN TPB (2012) #2
ULTIMATE COMICS: ULTIMATES BY HICKMAN TPB (2012) #1
ULTIMATE COMICS: WOLVERINE - LEGACIE TPB (2013) #1


ULTIMATE COMICS: X - ORIGINS TPB (2012) #1

ULTIMATE COMICS: X - ORIGINS TPB (2012) #1
ULTIMATE COMICS: X-MEN BY BRIAN WOOD TPB (2013) #3
ULTIMATE COMICS: X-MEN BY BRIAN WOOD TPB (2013) #2
ULTIMATE COMICS: X-MEN BY BRIAN WOOD TPB (2013) #1


ULTIMATE COMICS: X-MEN BY NICK SPENCER TPB (2012) #1

ULTIMATE COMICS: X-MEN BY NICK SPENCER TPB (2012) #1
ULTIMATE COMICS: X-MEN BY NICK SPENCER TPB (2012) #2
ULTIMATE FANTASTIC FOUR: DOOM TPB (VOL. 2) (2004) #1 2ND PRINT
ULTIMATE FANTASTIC FOUR: FANTASTIC TPB (VOL. 1) (2004) #1 2ND PRINT
ULTIMATE FANTASTIC FOUR: N-ZONE TPB (VOL. 3) (2005) #1


ULTIMATE SPIDER-MAN TPB #7 5TH PRINT

ULTIMATE SPIDER-MAN TPB #7 5TH PRINT
ULTIMATE SPIDER-MAN TPB #12
ULTIMATE SPIDER-MAN TPB #11