Local News
LABOR DAY Store Sale Starts Friday!
Hi!
This is William Moulton with Mile High Comics. Chuck is out in Alaska and asked me to write a newsletter letting everyone know that our LABOR DAY STORE SALE will be starting this Friday and go through Monday at all three of our Denver Locations.
The sale includes:
*50% OFF Back Issue Comics and Magazines (Not including $1 books, CGC's, or Blue Priced Items)
*50% OFF Trade Paperbacks and Hardcovers
*50% OFF Action Figures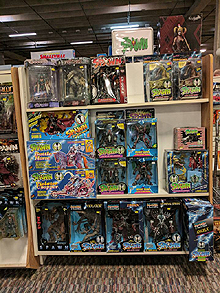 Some of the Spawn Toys from the new collection

We just receieved a huge collection of toys at the Jason Street Mega Store including a ton of older Spawn Action Figures and other odd ball toys. We also just got restocked on Trade Paperback and Hardcovers. So there should be something for everyone.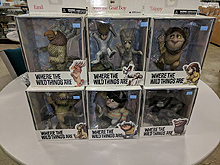 Where the Wild Things Are Figures from the new collection

All three stores will be open Monday (Labor Day) but only from 12:00(noon)-5:00 pm. The sale will end at 5:00 pm Monday.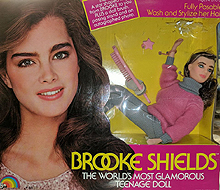 Brooke Shields Figure from the new collection

We will also be hosting another Charity Poker Tournament on Saturday September 23rd. The game begins at 11 AM, and the winners should be determined by about 3 PM. There will be $1,000 in Mile High Comics gift certificates as prizes, with $500 for 1st, $200 for 2nd, and $100 each for 3rd-5th. Entry for the game is a $25 donation to the Matthew Shepard Foundation.
As is always the case, your advance registration and $25 donation earns you an immediate $25 gift certificate from Mile High Comics, that can then be used to purchase anything that we offer in our stores. In effect, we are providing you with the opportunity to play for free, with the possibility that you might also get lucky and win a huge prize. Our tournaments are amazingly fun, and definitely help some very good causes. You can register right now at any one of our three Mile High Comics locations.
Here are a few more Photos of Chucks Alaska Trip:
Hope to see you for the Sale!
William Moulton,
Head Flunky - Mile High Comics, Inc.
August 31, 2017