Fantastic DC Trade Paperback
Restocking at Mile High Comics
Howdy!

I wanted to alert those of you who are trying to assemble a library of DC trade paperbacks and hardback editions that we just received into our Mile High Comics Retail Stores our largest single shipment of DC books in over three years. Not only were we able to completely restock ourselves on many newer DC titles, but we also received back into stock quite a large number of hard-to-find older DC books, some of which we had thought were long out-of-print.

While our suddenly receiving a vast number of DC books is wonderful news, DC offered us a total of 290 (!) of their book titles at the same time, which precluded us from being able to stock in depth on any one title. We did, however, receive at least one copy of all the titles listed below for our Jason St. Mega-Store, with our Colorado Blvd. and Lakewood stores receiving about 90% of the books on the list. Those 290 different DC titles are now on sale at all three of our stores, with a special 30% off discount on all 290 of these books available to you on this Saturday and Sunday (August 18th and 19th) only.

So you know, we did also just receive a huge shipment of long out-of-print Zenescope comics and books, including a vast number of hard-to-find back issues of GRIMM FAIRY TALES and WONDERLAND. We will have a couple copies each of those Zenescope titles available for you at our Jason St. Mega-Store (only) over this upcoming weekend at 50% off of our back issue prices.

My final topic for today is about Archie titles. Aside from our other efforts at this year's San Diego Comic-Con, we made a massive purchase of Archie publications, including a few copies of the scarce SONIC THE HEDGEHOG collected books, as well as all manner of books and comics about Archie's newest character, Kevin Keller. These Archie books and comics will all be priced for you at 50% off this weekend at Jason St., only.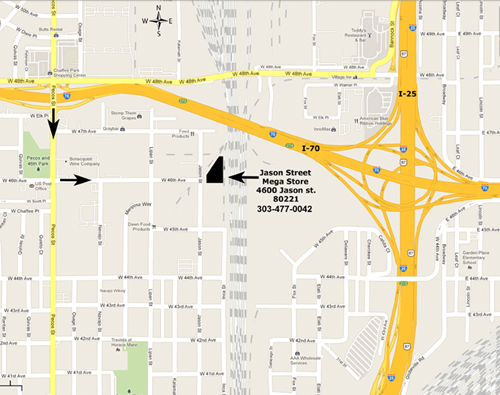 4600 Jason Street, Denver CO 80211 - 303-477-0042
That's this week's news from Mile High Comics!

Happy Collecting!

Chuck Rozanski,
President - Mile High Comics, Inc.
August 16, 2012
Advance Previews
of next weeks comics from
Archie Comics

Batman:
Heart of Hush HC
GFT: Library TPB
Sonic the Hedgehog
Archives TPB