Marvel Comics Starts to Relaunch Entire Universe
Howdy!

Today is my last day in the Mile High Comics offices for a week, as I am heading to New Mexico tomorrow. While I have not recently mentioned my avid collecting of handmade pottery crafted by the Pueblo Indians, my passion for their unique and beautiful ceramics remains unabated. That having been said, I have not had much in the way of purchasing ability for my personal collection since the Great Recession began three years ago, so my trips to New Mexico have become less frequent. I still do drive southward every August, but the days of my filling entire showcases with pottery in a single trip, are long gone.

Aside from my love of pottery, I have also been blessed to have made a great many friends in the Santa Fe area, all of whom I am eager to visit. Enjoying the company of my friends will actually be my primary activity during my New Mexico trip this year, which I have come to believe is exactly the way it should be. Simply put, our material possessions pale in comparison with the sum of the friendships that we build and nurture. One of my best friends, Eloy Naranjo of Santa Clara Pueblo, suffered a heart attack earlier this year, so I am particularly eager to visit with him and his wife, Millie. They have been our hosts at Santa Clara Feast Day (August 12th) celebrations for each of the past 15 years, so that is precisely where I will be next Sunday.

While I will be in New Mexico next weekend, our Jason St. Mega-Store will definitely be open. I ran the store by myself over the past two weekends, and I was so busy that I am beginning to seriously question as to whether just one person can effectively operate that huge facility. I had dozens of visitors at Jason St. over this past weekend, with about half coming from out of state, and the other half being Colorado collectors who wanted a relaxing shopping experience in between our scheduled monthly sales. In a complete reversal of our original plan, it now looks like we are going to need to open Jason St. to everyone, seven days a week.

Effective immediately, our new Jason St. hours are as follows:

Monday - Friday 8:30 AM - 5:00 PM
Saturday 10 AM - 5:00 PM
Sunday Noon - 5:00 PM

For more photos of Jason St., and a map, visit our website. You can also call 303-477-0042 For directions. We our Mega-Store is incredibly easy to find, as we are on 46th Ave. in Denver, just two blocks south of I-70, at the Pecos St. exit.

Moving on to news from our online world, our updating and expanding of our entire online database went flawlessly over the weekend. I believe that all of our cover scans have now been restored, and have heard that our bibliographic data is in the process of being reinstalled. This massive improvement in our overall capability will allow us to expand our website listings for many years to come. Thank you for bearing with us during this last week's temporary disruptions.

In other news, I am beginning a new 50% off codeword for you today: SANTAFE! As per usual, this half price codeword applies to all eight million of our back issue comics and magazines, but not to books, new comics, CGC-graded issues, and the various non-comics items listed on our website. We do also still provide free shipping on all comics orders over $30 shipping domestically, and over $60 Internationally. International rates have recently risen, so we are going to need to bump our International free shipping minimum up soon, but not for a couple of weeks. Small per item fees do still apply on orders containing books and oversize items, but those rates are not scheduled to change.

In addition to all of our back issue prices being slashed to half for you right now, I am also going to return to offering you free incentives for placing even very small orders with us. We got a little behind in our schedule of giveaways due to the disruptions of San Diego Comic-Con, so I am going to start off by letting those of you who place any minimum $20 order with us this week choose one of the three primary cover variants to AVENGERS VS. X-MEN #8. Or, if you wish to place a minimum $50 order with us, you can have all three of the main cover variants for free. All you need to do is to ask for your choice in the "notes" section of our online order form when placing your order.

Speaking of AVENGERS VS. X-MEN, did you read the announcement that Marvel Comics is going to start to relaunch all of their titles, beginning in October. It now turns out that AVENGERS VS. X-MEN #1 was a vastly more important book than any of us realized, as we believe it will mark the beginning of the complete renumbering of the Marvel Universe. The 6 new Marvel #1 issues will begin shipping weekly in October with many if not all to follow, starting with Uncanny Avengers #1. We then believe that Marvel Comics will then be stopping all of their existing titles, and replacing them with new #1 issues, sometime between October and early Spring.

Without meaning to shout, I am going to urge you to get in gear and place orders for these upcoming new Marvel #1 issues right now (!!!). If you cannot guarantee obtaining copies locally, you should contact Greg or Mario in our subscriptions department (nice@milehighcomics.com). They can help you to arrange having copies shipped right to your home. Simply put, I am absolutely convinced that these new Marvel #1 issues are going to be even more effective than the recent DC relaunch titles at spurring vast new demand for comics. I just cannot overemphasize how important it is that you not miss out on these new Marvel #1 issues! Without engaging in unnecessary hype, I simply want to say that I am seeing more new demand for all kinds of comics over the past few months, than I have seen in decades. Given the vast expansion of interest in comics that we already have been experiencing, this new Marvel renumbering could easily end up being the gasoline being thrown on the proverbial fire. 'Nuff said.

Happy Collecting!

Chuck Rozanski,
President - Mile High Comics, Inc.
August 6, 2012
Advance Previews
of next weeks comics from
Archie Comics


Cochiti Pottery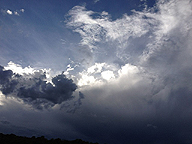 New Mexico Beautiful Sky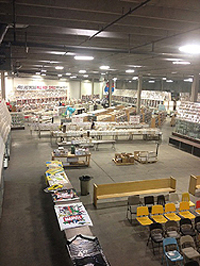 Jason St Mega-Store
Avengers vs
X-Men #8
Avengers vs
X-Men #8 Avengers
Avengers vs
X-Men #8 X-Men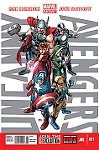 Uncanny Avengers #1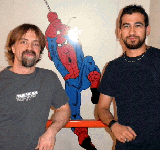 Greg and Mario of
Our Subscription Department