Half Price SANDIEGO Codeword Sale Ending Wednesday
Howdy!
I awoke this morning feeling better than I have on the same date in many, many years. The reason for my positive outlook was that for the first time in decades, I did not spend last night packing up our booth at San Diego Comic-Con, and then fretting for hours as to whether a) our truck would be allowed into a loading dock, and b) whether the Teamsters working for the convention would then deign to load us before the cut-off of free shipping services at 11 PM. Since we chose to not exhibit at SDCC this year, all of those of those ridiculous stresses miraculously went away.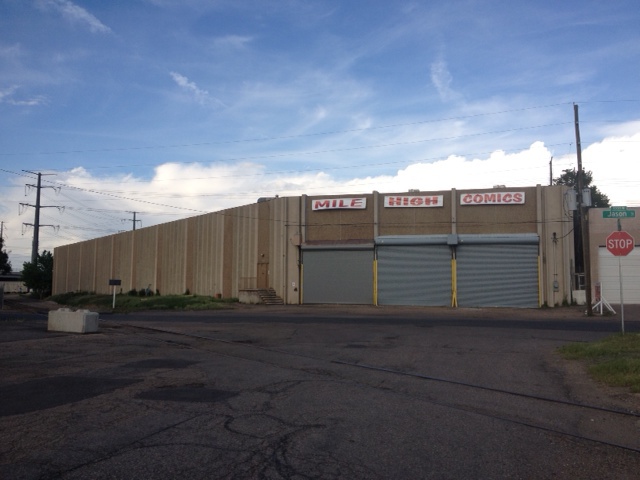 Our Mile High Comics Jason Street Mega Store

At the same time as we did not have to deal with SDCC shipping hassles, our Jason St. Mega-Store set a new record for sales during this past week. We believe that the reason for this surge in sales is that the hundreds of man-hours of effort that we usually put into preparing our immense display of 100,000 back issues for the convention were instead redirected toward improving upon Jason's already incredible selection of back issues. That redirected effort paid off really well over the past seven days, as our Jason St. sales were up by over double! last week, as compared with the same week last year. While I certainly did miss being able to visit with all of my friends at the convention, I couldn't be happier with the surprisingly positive economic outcome of my decision.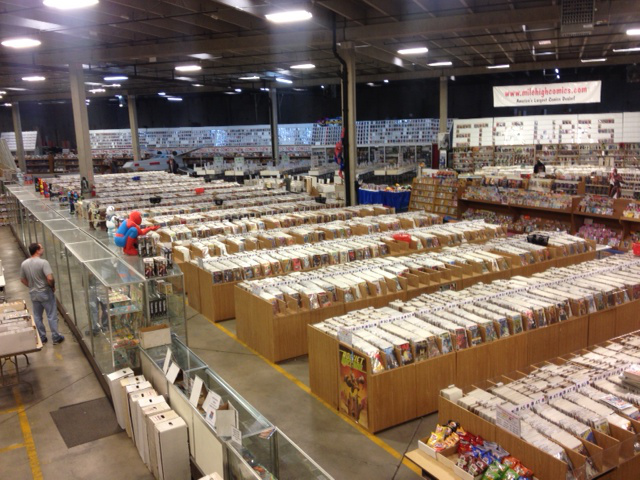 The Ocean of comics inside the Mega Store

At the same time as our Jason St. Mega-Store was experiencing awesome sales, our annual 50% off SANDIEGO codeword sale has also proven to be amazingly successful. Again, we believe that this success is directly attributable to our redirecting convention time into instead adding thousands of great back issues into our New-In-Stock and Premium New-In-Stock links. As a direct result, this year's SANDIEGO codeword promotion has also delivered solid double-digit growth over last year.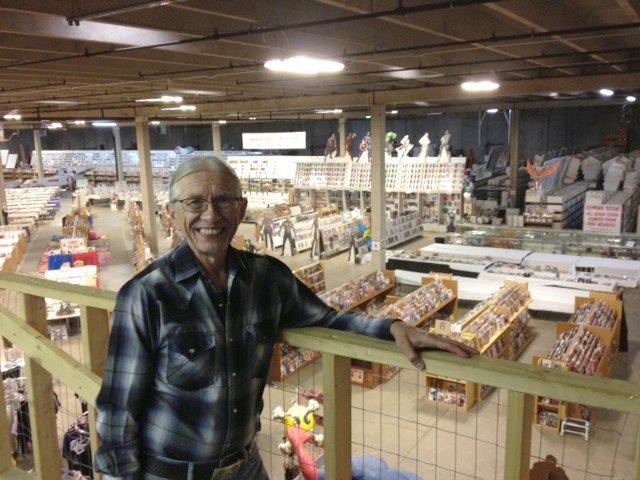 Chuck overlooking our giant Mega Store

The one drawback to the unexpectedly strong growth in sales from our SANDIEGO codeword is that we now have a shipping pipeline that already stretches out ten days, with more orders arriving every minute. That's a problem for us, as we normally keep our annual SANDIEGO codeword going for a full week after the show ends. This year, however, rather than keeping our loyal fans waiting interminably for notice that their packages have shipped, I am going to instead stop the SANDIEGO codeword promotion early, on Wednesday at midnight, Colorado time. You can still utilize the SANDIEGO codeword until Wednesday night to order back issues from us at half price, but please do be aware that it will be a minimum of 10-14 days before we can even begin to pull your order. We thank you in advance for your patience.
Happy collecting!
Chuck Rozanski,
President - Mile High Comics, Inc.
July 24, 2017

P.S. I almost forgot to mention the usual caveat that our 50% off SANDIEGO codeword applies to all ten million of our in-stock back issue comics and magazines, excepting only new issues, a few variants, and our slabbed comics. Free shipping remains available for all back issue orders over $50 in the USA, and most orders heading for International destinations over $125. Please note that order minimums to qualify for free shipping must be met on a net basis, after the half price SANDIEGO savings have been applied. Thank you!