30% Off Sale Comics And Magazines!
Howdy!
We are about to celebrate our six anniversary of owning own wonderful Jason St. Mega-Store, and it is just remarkable how the popularity of this great comic book store continues to grow. While other stores in our area are struggling to equal their sales of last year, we are seeing robust growth in the range of 20%-50% every month. In great measure our growth is attributable to the enthusiasm of our out-of-state and International visitors, all of whom are delighted by our immense section and friendly staff.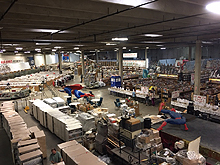 Inside Jason Street Mega Store

That having been said, what makes building our beautiful comic book store a special joy for me is our ability to bring happiness to so many young children. We have seen a huge surge this year in the number of parents choosing to bring their kids to Jason St. for a day of shopping for comics. Those happy smiles that we get to see all day long make all of our hard work seem totally worthwhile. If you are ever in Colorado, I hope that you can find the time to visit with us. We have ten million great comics waiting for you!
Speaking of great comics, have you perused our online store lately? I saw a report just the other day that our offered items count on eBay topped 487,000 earlier this month. That is up from just 320,000 on March 31st of last year. Clearly, we have been adding an incredible diversity of all sorts of back issue comics, including great titles from Marvel, DC, Dark Horse, Image, IDW, Zenescope, Archie, Harvey, Dell, Gold Key, Eros, Kitchen Sink, and hundreds of additional publishers. We will never have all the comics ever published in stock at all times, but I think that our adding 157,000 new listings in just 16 months is pretty darn impressive.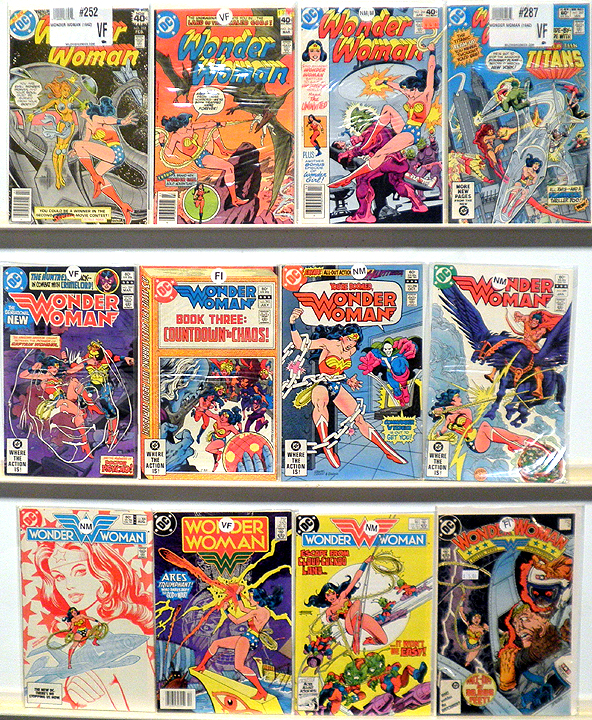 Some of the Wonder Woman comics entered lately.

On a closely related note, if you see some back issues on our website that would make great additions to your collection, please don't forget to utilize our current 30% off VACATION! codeword to drop the cost of your back issues order by a full 30%. VACATION! applies to all ten million of our in-stock back issues, excluding only new issues, a few variants, and our slabbed comics. Most issues listed in New-in-Stock and Premium New-In-Stock ARE eligible for the 30% discount. Just type VACATION! into the "discount codeword" line provided at order checkout, and our computer will automatically apply your 30% off discount to all qualifying items in your order.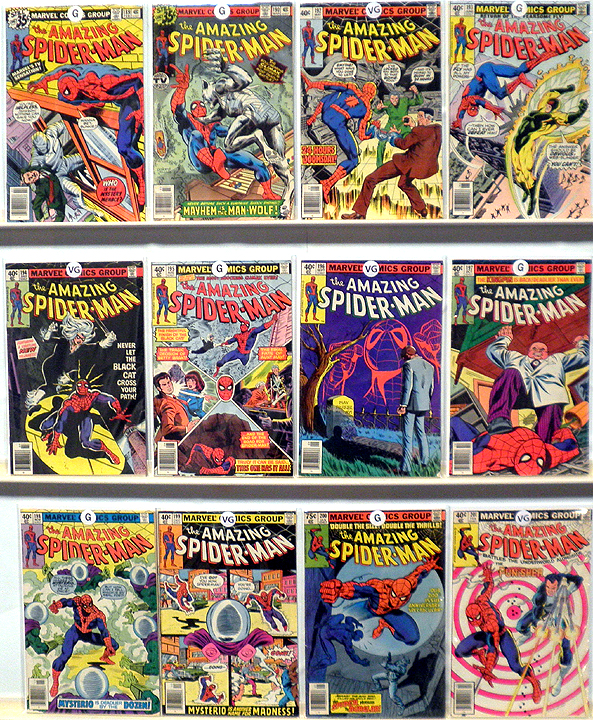 Some of the Spider-Man comics entered lately.

Happy collecting!
Chuck Rozanski,
President - Mile High Comics, Inc.
July 12, 2017