Neal Adams at Mile High Comics
Howdy!

The big news for today is that comics legend, Neal Adams, has agreed to join our Opening Night party for next weekend's Denver Comic-Con! The party will be held this Thursday evening (June 14th) from 5 PM - 11 PM, at our Jason St. Mega-Store, 4600 Jason St., Denver. Neal will be joining a stellar list of other comics creators attending our party (see the full listing below...) including Barry Kitson (LEGION OF SUPERHEROES), who also just let us know that he would attend.

While having so many comics creators visiting Jason St. on Thursday evening is obviously a wonderful opportunity for those fans who live in the Colorado area, I want those of you who shop with us online know that I am also very much thinking about you during our planning for this fun event. In the case of Neal Adams, for example, I have already requested that we receive a few signed items from him, specifically for future online giveaways. We will be requesting the same from all the creators attending the party, so we should have some great free drawing items to offer you over the next couple of months!

Speaking of free drawings, I did want to remind everyone that we will hold the drawing for the free AVENGERS (1963) #1 in "Good" condition on Thursday evening at 10 PM during the Jason St. party. Everyone who wishes to do so may enter the drawing once with no purchase requirement. Additional entries can be earned for each $20 order increment that we receive online by Wednesday evening at 6 PM. Purchases made over $20 during the Jason St. party also qualify for additional entries through 9:30 PM. If you have already entered, I wish you the best of luck at winning this incredible old Marvel comic book!

Moving on to other online news, we inadvertently left the cover scans for the free Larry's Comics bonus items out of Friday's newsletter, so we are going to double up the number of options that you can choose today to six different variant covers, all with print runs of under 1,000 copies. The deal is very simple: spend $40 with us and you can choose one variant for free. Spend $100, and you can chose any three. Just ask for your choice(s) in the "notes" section of our online order form. Please do bear in mind, however, that we have fewer than 20 copies left on a couple of these variants...

My final online bit of news for today is a quick reminder that our 50% COMICSPARTY! discount codeword is still in effect for you on all of our back issue comics and magazines. New comics (published during the past 12 months), books, and non-comics items are excluded from the codeword discounts, but all eight million of our back issues are available to you right now at half the prices listed on our website when you type COMICSPARTY! into the codeword line on our order form. Enjoy!

My final news notes are about the logistics of the Jason St. party. First, I would strongly encourage everyone to try and arrive as close to 5 PM as possible. There is plenty of on street parking available near our warehouse/Mega-Store, but late arrivals will probably have to park several blocks away. We are planning for 2,000 people to attend, so arriving early will also minimize your wait time for the Neal Adams signing. Neal's plane does not arrive in Denver until 5:30 PM, so we do not expect that he will be able to get over to Jason St. until around 7:00. We will begin giving out numbers for his signing in advance, however, starting at 5:00. We are initially limiting Neal Adams autographs to one per person, but that number may be increased if the line wanes toward the end of the evening. There will be a five item autograph limit for the other creators.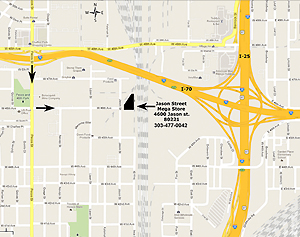 4600 Jason Street, Denver CO 80211 - 303-477-0042
Along those same lines, Neal will be bringing original art for sale, along with sketches, and signed books and magazines. Bring money! Several of our other creators will also have items for sale, so our party is going to be an amazing opportunity for those of you who live near Colorado.

Finally, this our party will be your only opportunity for those you who are attending the Comic-Con to pick up your badges in advance. 'Nuff said...

Happy Collecting!

Chuck Rozanski,
President - Mile High Comics, Inc.
June 11, 2012
Advance Previews
of next weeks comics from
Archie Comics

P.S. Here is a tentative list of creators who have mentioned that they will be attending our party. Some will be signing autographs the entire time, while others will be mostly just wandering around enjoying themselves. We will have an entire area set up for a dozen creators to display their comics next to Neal Adams, however, so we expect that there will be a crowd!

Neal Adams
Dan Conner
James O'Barr
Michael Uslan
Georges Jeanty
Barry Kitson
Jason Aaron
Jimmy Gownley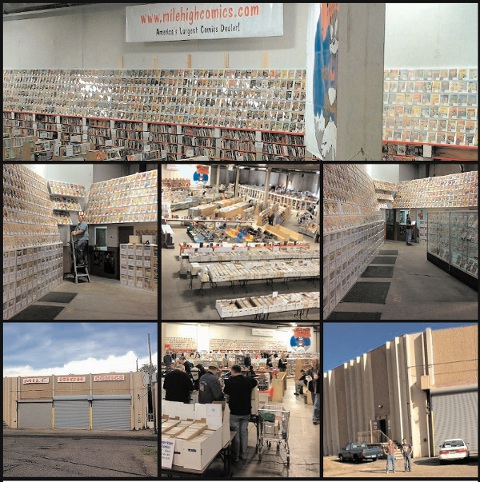 Jason Street Mega-Store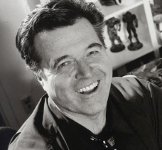 Neal Adams

Avengers #1
Giveaway
Vampirella #1 Larrys
Teen Wolf:
Bite Me #1 C
Avengers Assemble
#1 Chris
Fame: Justin
Bieber #1 Larrys
Game of Thrones
#6 Blank Cover
Warlord of Mars:
Dejah Thoris #1
Larrys