60% Off Comics Sale Ends Tuesday at Noon
Howdy!

I am writing you this quick note today to let you know that our 60% off GREATDEAL! codeword will be ending promptly at noon on Tuesday. If you wish to be able to choose whatever you might like from the eight million back issue comics and magazines listed on our website at only 40% of the website price, you will absolutely need to get your order in to us before that Tuesday, noon, deadline.

Just in case you missed my initial announcement, the 60% off GREATDEAL! codeword sale applies to all eight million of our back issue comics and magazines, but not to new comics, books, statues and other non-comics items. While not actually included in the codeword sale, all 250,000+ of our backlist trade paperback and hardback books (published more than a year ago...) are also on sale for you right now, discounted at a full 40% off, right on our website.

So you know, our books are on sale for you at 40% off during the GREATDEAL! back issues sale specifically so that it might be easier for you to meet our free shipping minimums of $30 for domestic orders, and $60 for International orders. That having been said, please do note that our per item books shipping surcharges do need to still apply, as they help us to cover about half the actual cost of shipping those substantially heavier items to you. The shipping cost of your base comics order remains free, however, once you meet our minimums.

Finally, please do allow us at least a week to ship your order. Since GREATDEAL! is our first 60% off sale in quite some time, the response has been exceptionally strong. We already have a full week's worth of orders in our fulfillment pipeline, so there is simply no way that an order received over the next couple of days is going to ship next week. That having been said, your savings at 60% off are pretty incredible, so I think that it is still very much in your best interest for you to quickly pull together an order to place with during the GREATDEAL! sale. Our back issue comics and magazine inventory is more than 200,000 comics larger today than it was at the end of our last big sale, so there are some absolutely stunning bargains waiting for you at milehighcomics.com!

Chuck Rozanski,
President - Mile High Comics, Inc.
May 27, 2012
Advance Previews
of next weeks comics from
Archie Comics

P.S. Our Colorado Blvd. and Lakewood, Colorado retail stores will be open on Memorial Day from 11 AM - 4 PM with 30%-40% off savings on almost everything in the stores. I will personally be opening up our Jason St. Mega-Store during those same hours tomorrow, with the same discounts. I'm going to have free donuts and coffee for the early attendees of our Jason St. Memorial Day Open House, so if you live near Denver, please do try and stop by to see me on Monday. A map of how to to get to Jason St. is provided for you below, along with a couple more pictures of our expansion from earlier this week. Our hope is to get this entire huge store looking good by Thursday evening, June14th, when we will host the opening night party for the upcoming Denver Comic-Con.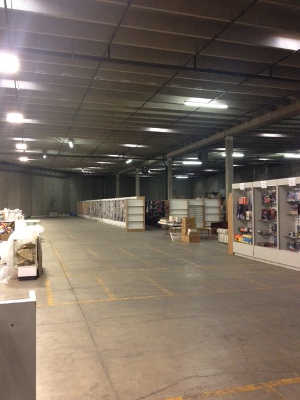 Jason Street Mega Store Expansion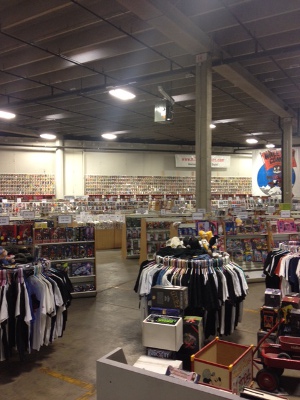 Jason Street Mega Store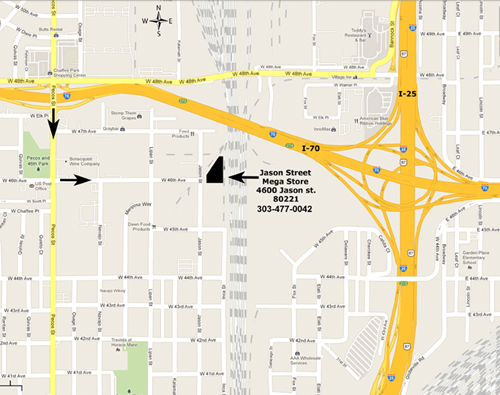 4600 Jason Street, Denver CO 80211 - 303-477-0042
Click here to view all of the Premium New-In-Stock


Click here to view all of the New In Stock


Click here to view all of the recently added Trade Paperbacks and HardCovers