Huge Comics and Book Sale
on Monday at Mile High Comics
Howdy!

I have exciting news for you today. For the first time ever, I am going to host a massive Golden Age and Silver Age comics sale at our Jason St. Mega-Store! I decided to host this unprecedented 40% off sale just this morning, while brainstorming with my wife, Nanette, about what we could do to make our annual Memorial Day sale at our Lakewood and Colorado Blvd. retail stores as attractive as possible for you. I will be personally running Jason St. that day, so if you would like a free tour of our incredible new 35,000 square foot Mega-Store, please stop by any time on Monday between 11 AM - 4 PM. We have over one million dollars in pre-1985 comics available for you in Jason St., all at 40% off that one day, only!

As regards our Colorado Blvd. and Lakewood locations, we will be offering the you the following on Monday:

40% off all back issues
40% off all trade paperbacks
30% off all hardbacks
30% off all statues
30% off all toys and action figures
30% off all apparel

Please note that these very generous discounts will be available from 11 AM -4 PM on Monday, only! I will be honoring the same discounts at Jason St. that day, so if you can visit me at 4600 Jason St. in central Denver, I will have some great deals for you...

In addition to the discounts listed above, we are also going to offer you free comics just for showing up at Jason St., Lakewood, and/or Colorado Blvd. on Monday. I am personally going to select an extra 10,000 back issues at Jason St. over the weekend, from which you (and any member of your family...) can choose any ten comics completely for free on Monday, with absolutely no purchase requirement. If you wish, you can also choose five free comics each at Lakewood and Colorado Blvd. from their "Orange Sticker" $2 back issues. No matter what else might transpire that day, we are dedicated to making certain that you have some free comics to read on Monday!

In other news, we just received confirmation that the New Era Wrestling organization is going to construct a full scale wrestling ring in our Jason St. Mega-Store! The ring will be put to good use on the evening of June 14th, when we will be hosting the opening night party for the Denver Comic-Con inside our Jason St. Mega-Store. The Denver Comic-Com party will run from 6 PM -10 PM, with some of the early-arriving guests from the convention attending the party. In addition, during the party we will have full-contact exhibition wresting matches, and a fantastic 400+ item Silver Age comics auction. Be sure and mark the evening of June 14th on your calendar, as you do not want to miss the biggest comics party, ever, in Denver's history!

I will close today's newsletter by mentioning that we were only able to make room for the wrestling ring by expanding the retail area of Jason St. by another 10,000 square feet! At 35,000 square feet, Jason St. now eclipses in size any other comics shop in the entire world. We do need some extra help with stocking our shelves before the Denver Comic-Con party, however, so I am seeking two hardworking individuals with at least a small amount of comics knowledge to work with us at Jason St. during the month of June. These are officially temporary positions, but they could become permanent if our business keeps growing at it's current incredibly robust pace...

Chuck Rozanski,
President - Mile High Comics, Inc.
May 24, 2012
Advance Previews
of next weeks comics from
Archie Comics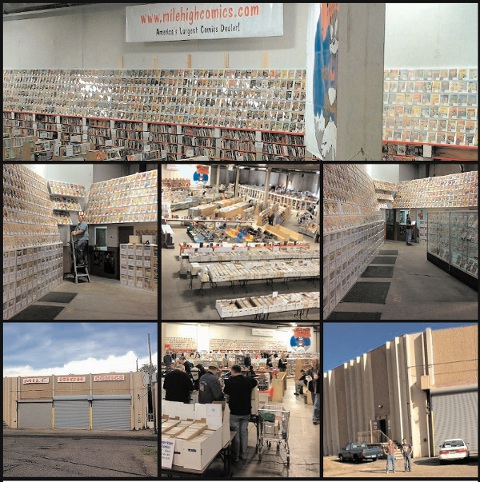 Jason Street Mega Store - 303-477-0042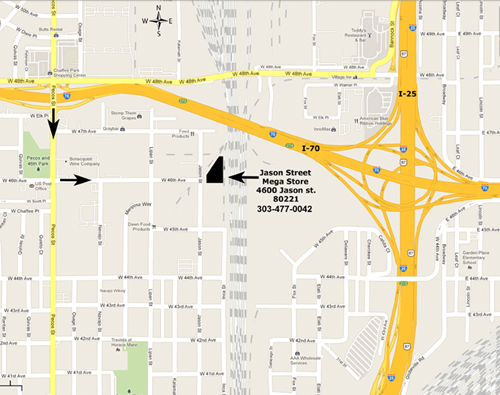 4600 Jason Street, Denver CO 80211 - 303-477-0042
Click here to view all of the Premium New-In-Stock


Click here to view all of the New In Stock


Click here to view all of the recently added Trade Paperbacks and HardCovers