40% Off All Back Issue Comics and Magazines
Howdy!
Free Comic Book Day 2018 was a huge success here at Mile High Comics. We had over 4,500 fans visit our Jason St. Mega-Store, with many thousands more visiting our Glendale and Lakewood, Colorado retail outlets. It was just an incredible day!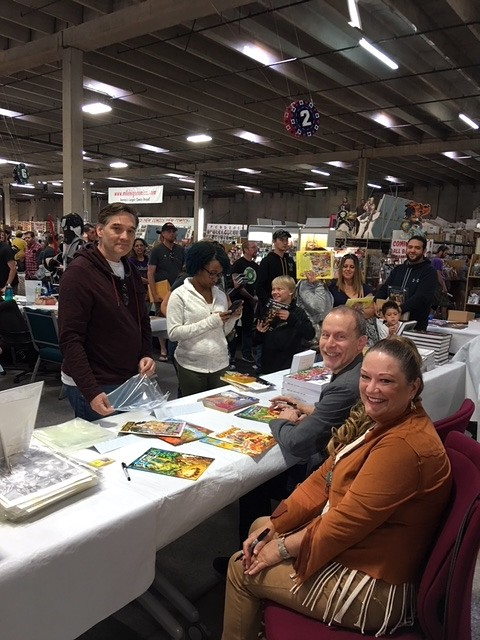 ELFQUEST fans waiting to meet Richard and Wendy Pini

As regards online news, we are back into high gear with adding comics and books into our online New-In-Stock and Premium New-In-Stock listings. Despite the craziness of FCBD both Will and Pam managed to find the time to p urchase even more great collections of comics and books. Almost all of our ten million back issue comics and magazines are still on sale for you right now at 40% off of list price when you utilize our current 40% off PATIENCE! codeword. Only new issues, a few variants, and our professionally-graded comics are excluded from the codeword. Free shipping is also still available for all comics orders domestically over $50, and to International destinations over $125.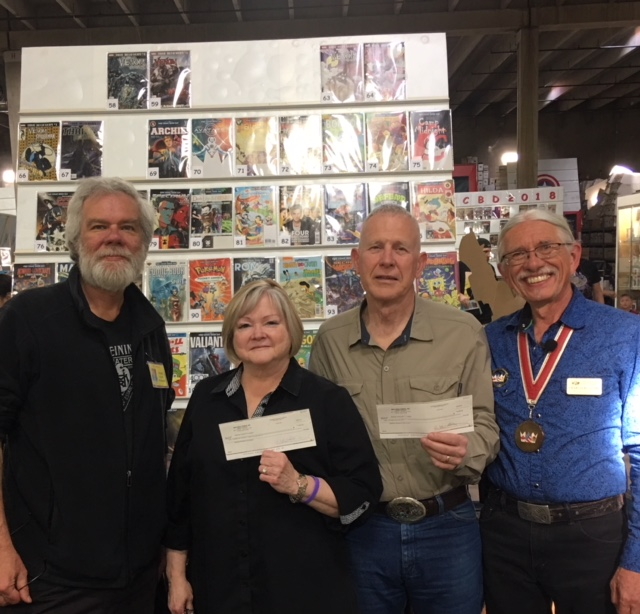 Thomas Buchanan, Judy Shepard, Dennis Shepard, Chuck

Finally, our Matthew Shepard Foundation benefit ended up grossing nearly $14,300! on the day of the event. That includes the 200 complete FCBD sets that we pre-sold, as well as a very generous donation from Richard and Wendy Pini of ELFQUEST, and hundreds of smaller private donations on the day of the event. Our sincere thanks go out to everyone who helped us to achieve this amazing goal.
Happy collecting!
Chuck Rozanski,
President - Mile High Comics, Inc.
May 7, 2018

P.S. We did have three complete sets of 2018 FCBD variants remaining from the allocation that we gave to one of our retail stores. If you missed out on FCBD, place your order for your complete set immediately! $15.00 shipping will be added to domestic orders for FCBD sets.